Am I a week late on this post, yes… but cheers to life with 3 tiny humans running around! Today I'm *beyond* excited to be kicking off the spring 2020 One Room Challenge™
ABOUT ME
If you're new around here, welcome! I'm Katie and I'm a wife, mom to three littles, ballerina, nurse and lover of beautiful spaces. I thoroughly enjoy DIY, decorating, and dreaming up how to make our home intential and beautiful to fit the needs and desires of our family.
I am a newbie and first-timer ORC participant to this event but long time silent stalker of these fabulous room overhauls! I love binge scrolling and reading the behind the scenes of the imaginative brains behind these concepts. I may be a newb to this challenge but my husband and I are no greenies when it comes to DIY! We redid our entire previous home top to bottom! Challenge accepted!
This ORC is different from past challenges because of the Covid-19 pandemic. ORC Spring 2020 was postponed till May 6th and time was extended from 6 to 8 weeks give everyone participating extra time to finish their projects, and I'm so grateful for that because of a few challenges we have run into. More on that in a second.
SOME BACKSTORY ON THE SPACE
We decided to build a home last July with the announcement of our third little peanut and we were able to move in April 1! Thank goodness! With so many shutdowns we were very nervous it was going to be postponed further than it already had. But all the powers combined and we were in!
Now to make the space our own. Our last house felt like we had just reached the stages of everything feeling complete. It only took 7 years and now here we are with a blank slate all over again. That's were I decided to take on the ORC!
OUR BOY'S SHARED BEDROOM
We have several extra rooms than in our old home but our boys have shared a room for such a long time now and they love it so we decided to keep the shared space. It is actually the smallest bedroom in the house and connects to our daughters room through a Jack and Jill bath.
There is a small reach in closet that we have decided to tackle along with this project to completely overhaul the entire room!
Foundationally, there is nothing we need to change since we just built the home
THE CHALLENGES
Right now our biggest challenge is getting the right material with so many stores being closed or running short on supplies. We are having the most difficulty finding the type of battens that we really want to use for the install. Most of our home improvement stores are out of the type of board we want to have a polished professional look. The contractor for our house is helping us look at a few other supply stores and we are hopefully to get enough for the job! FINGERS CROSSED!
I usually tackle projects late at night after all my kids are asleep so our second challenge is when to undertake this room since they sleep in there. We have talked about tackling it when we are both home or having them sleep in a different room when we undertake larger portions.
CONCEPT + INSPIRATION
I asked my oldest son to pick a few colors he would like in his room and green was one of them along with purple (insert eye roll because I don't have enough imaginative juice to create a cool purple boys room that he will love when he is 10) haha so we rolled with green. Most of our home is moving to a neutral color palette with earthy undertones, so I loved the idea of green in their room!
I really want this room to grow with them and be able to feel like their space so I am incorporating a few ways that they can display their little treasures and collections (I am looking at you rocks and legos)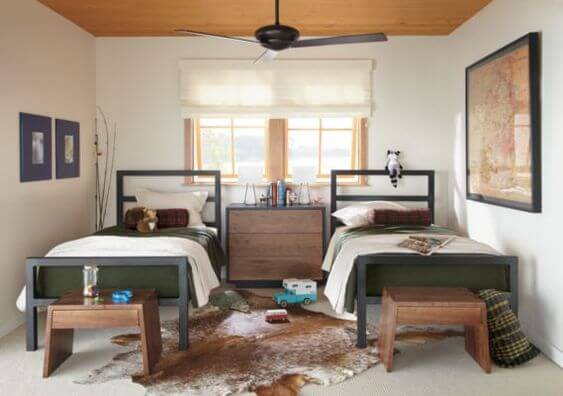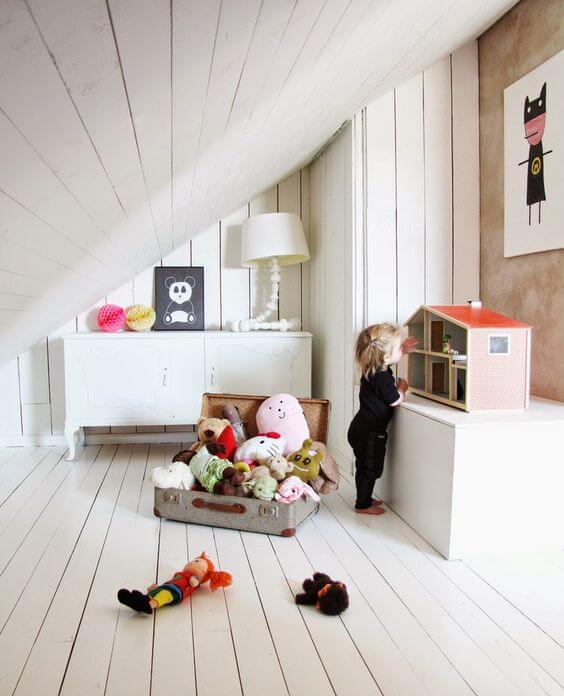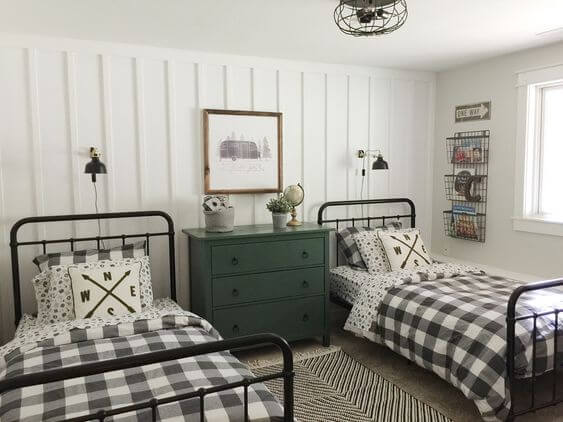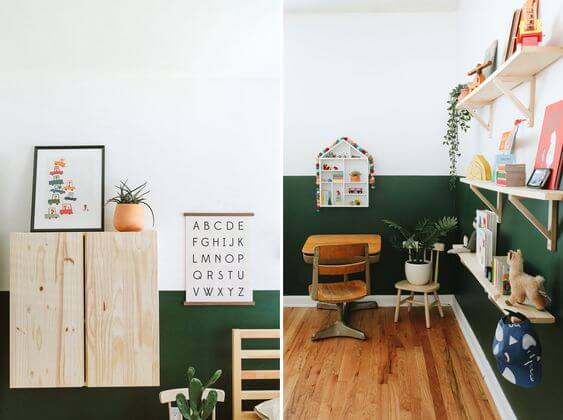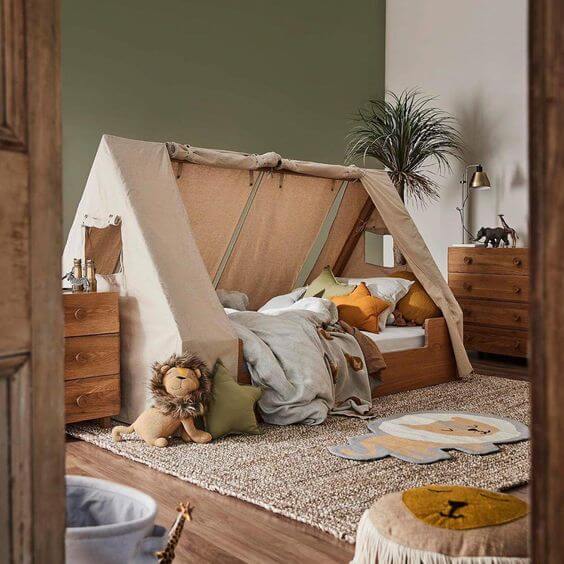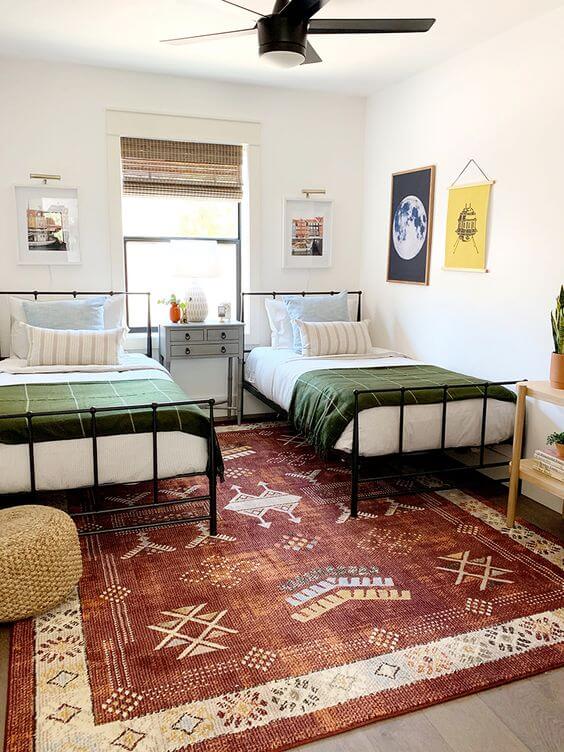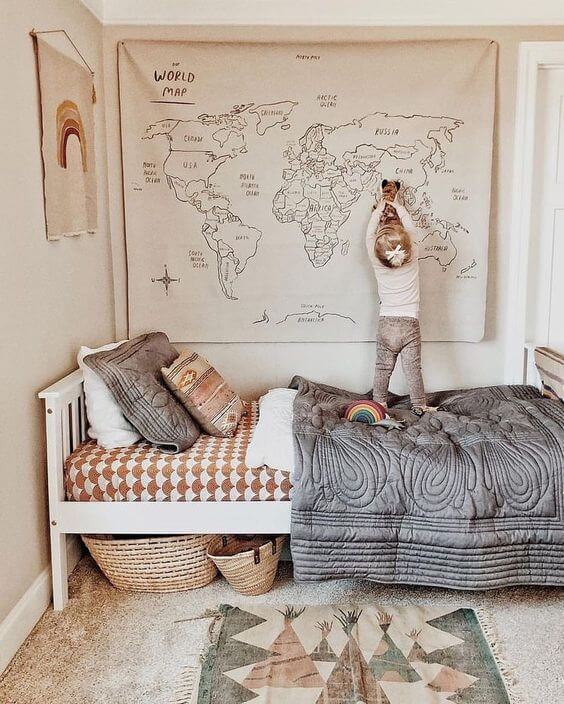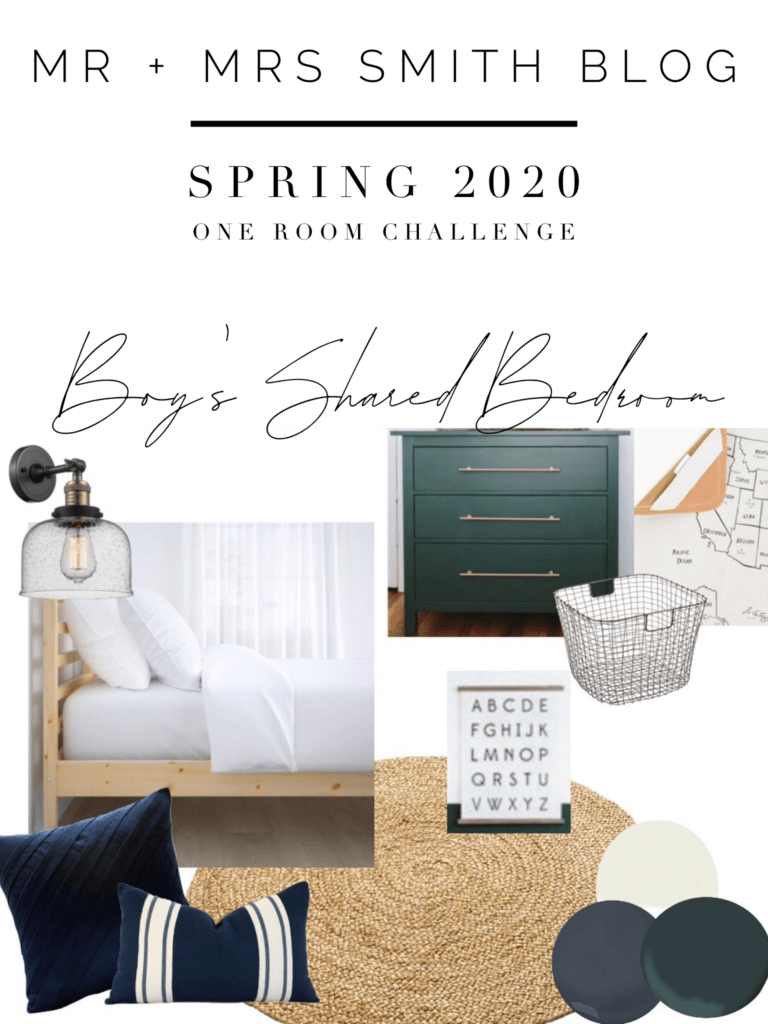 THE TO-DO LIST
Take measurements and before photos
Purchase board and batten
Choose paint colors
Buy paint
Paint top 1/3 of room with two coats
Paint bottom 2/3 of room with two coats
Cut boards
Install board and batten
Calk seams
Touch up paint
Make dresser
Paint or stain dresser
Tear out existing closet shelving
Wall paper closet
Build out new shelving system
Install ceiling fan
Install bed lighting
Install roman shade
Add finishing details: rug, decor, map, books
Break down cost
Photograph room
I'll be sharing the entire process via my IG stories and already have a few "orc boys room" highlights saved!
I am really excited to join this amazing community and meet new friends along the way! I want to thank the amazing brands that I've been working closely with and am fortunate enough to be partnering with for the One Room Challenge
Be sure to check back next week for progress photos and more plans for this room!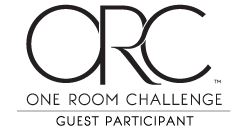 WEEK 1  |  WEEK 2  |  WEEK 3  |  WEEK 4  |  WEEK 5 + 6  |  WEEK 7  |  WEEK 8