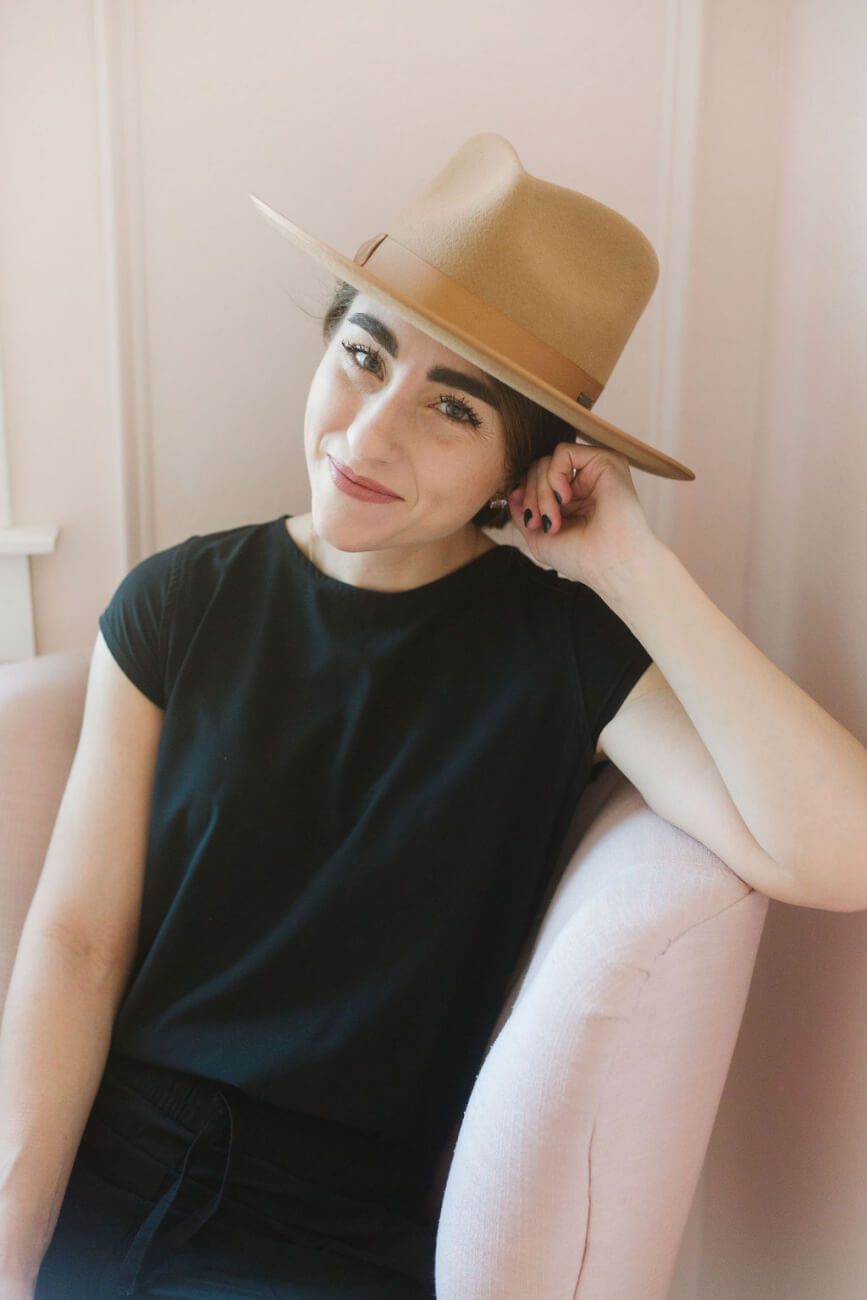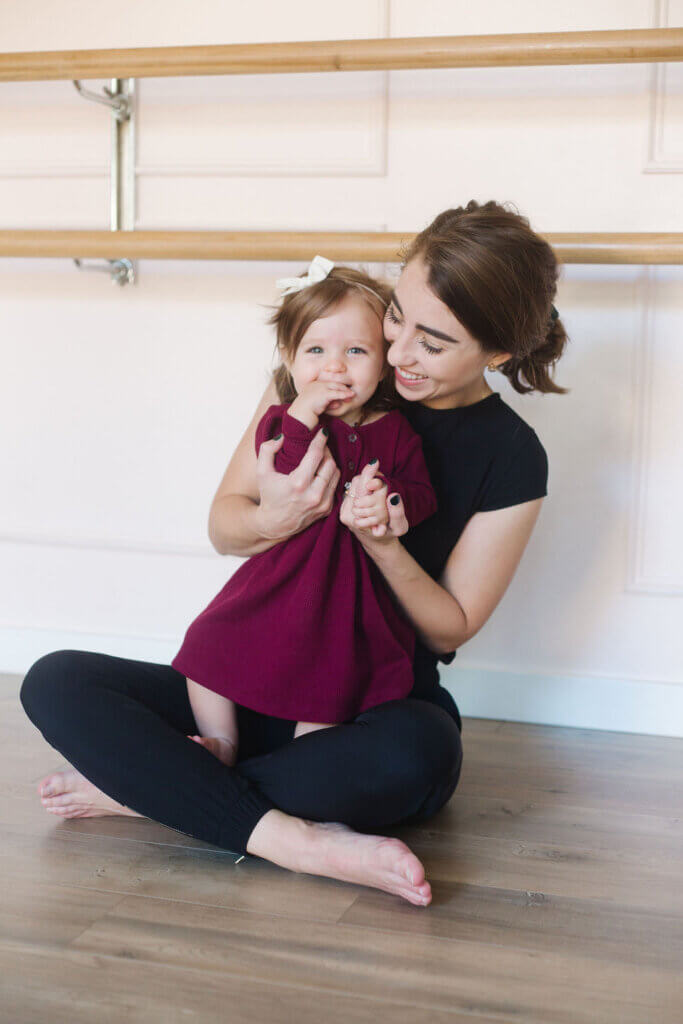 ((Peek below for some before and afters that make my heart swoon!))
This room was originally intended by the builder to be a second living room/ mother-in-law suite but as soon as I walked through the model I KNEW it was perfect for my in home ballet studio. There was an option to place an exterior door where my dancers could enter through the gate to the side of my home and never have to walk all the way through. It was meant to be!
The second thing I knew about this room was make it PINK! I went through 4 different shade painted all over the studio and went with SW 7111 Laurel Pink.
It felt warm and welcoming without looking like pepto-bismol was splashed everywhere.
I found an old dance studio going out of business and purchased 2 double 8 foot barres to fit perfectly in the space as well as had a custom mirror hung. Cameron is always my behind the scenes hype man working to help my dreams come into existence. He placed all the trim and moulding and helped frame out my window.
I wanted it very minimal and placed an existing chair for any mom that would like to sit and watch class with a small shelf above that I kept my bluetooth speaker and phone. I placed one of my favorite pieces of art a friend drew me of a ballerina.
The other art work is 4 large frames. Two are Degas prints I actually purchased in Paris at Musée d'Orsay. The other two are in matching frames and from a ballet photo shoot that I did with an amazing local photographer Ashley Rae.
I had students keep their shoes outside and change into their slippers in the studio.
My roman shade is one of my favorite elements for the space because it felt minimal but elevated. I had it custom made my Select Blinds in the color HIMALAYAN SALT. I did a black out liner as well because it gets super bright since it's the East side of our home.
I have really started to fall in love with the design process and figuring out what makes my home feel beautiful for us. I am by no means an interior designer and spend many hours searching Pinterest and looking for inspiration and how to make it my own.
Sources:
Wall Color: Laurel Pink by Sherwin Williams
Mirror
Frames
Chair (similar)
Window Covering (discounted)
Shelf
Outfit
Hat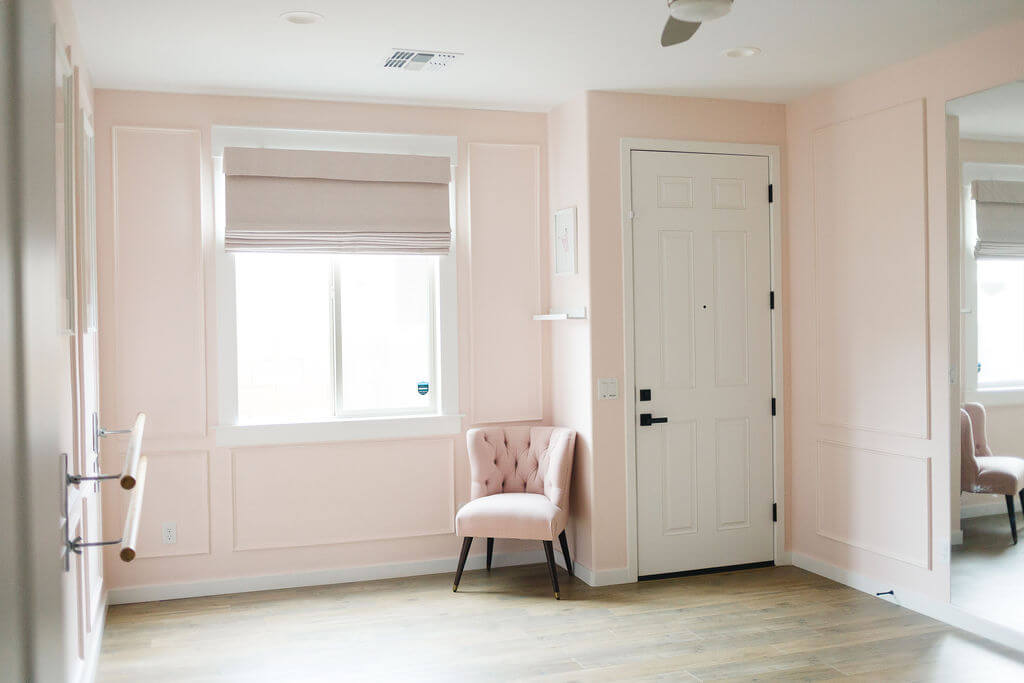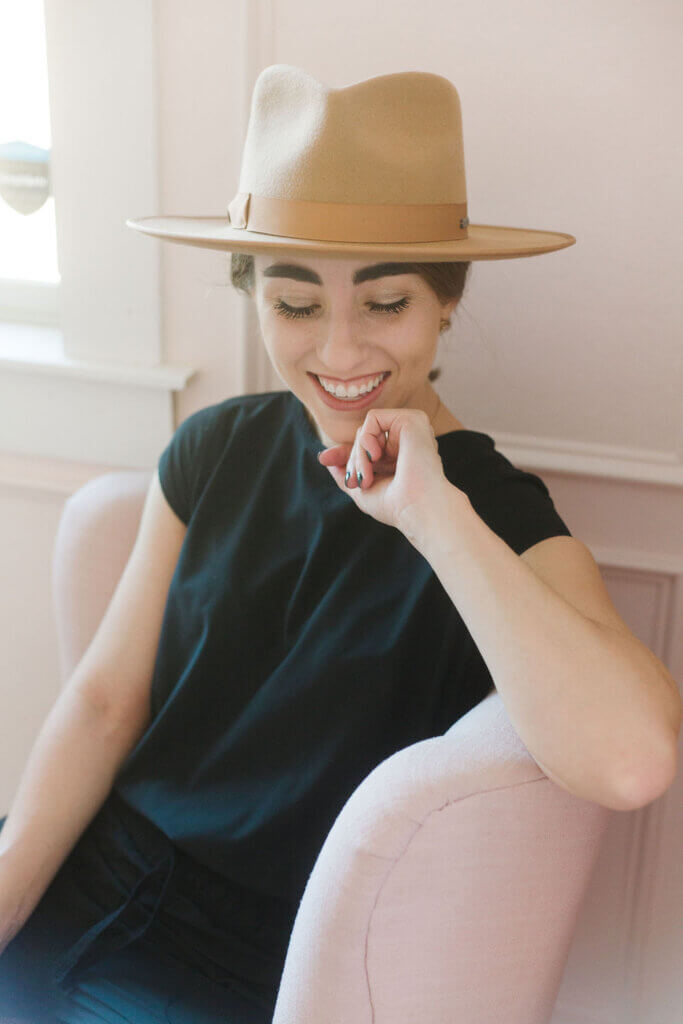 Photography by: Lindsay Gillon