Click to see WEEK 1 here
THE BEFORE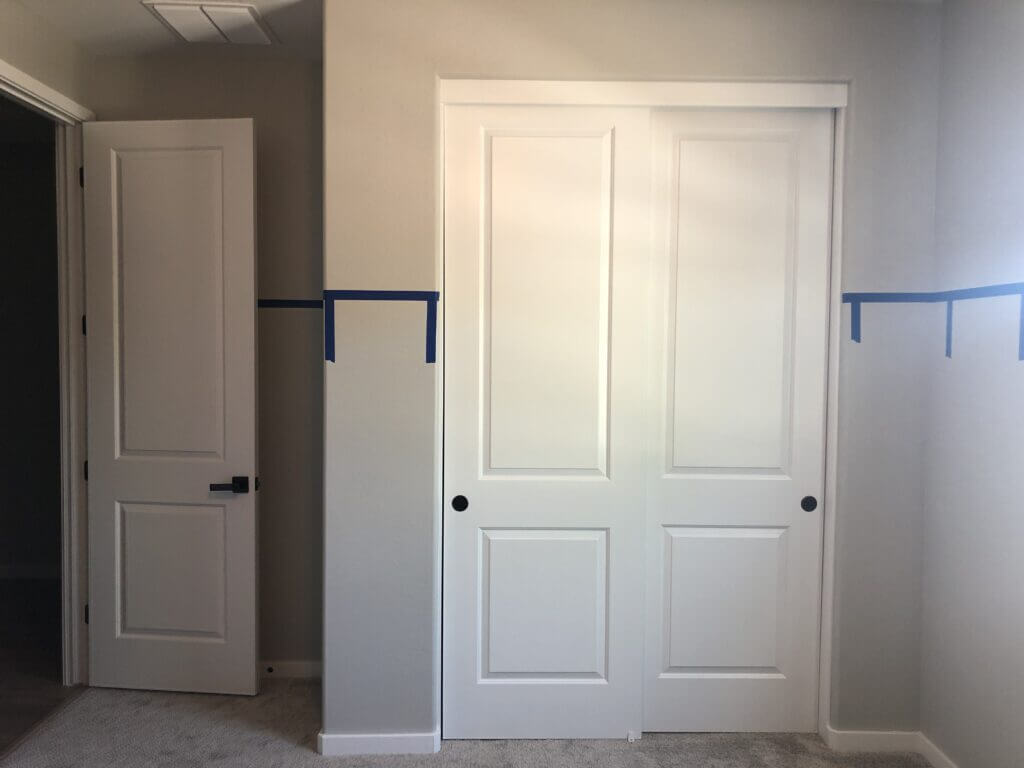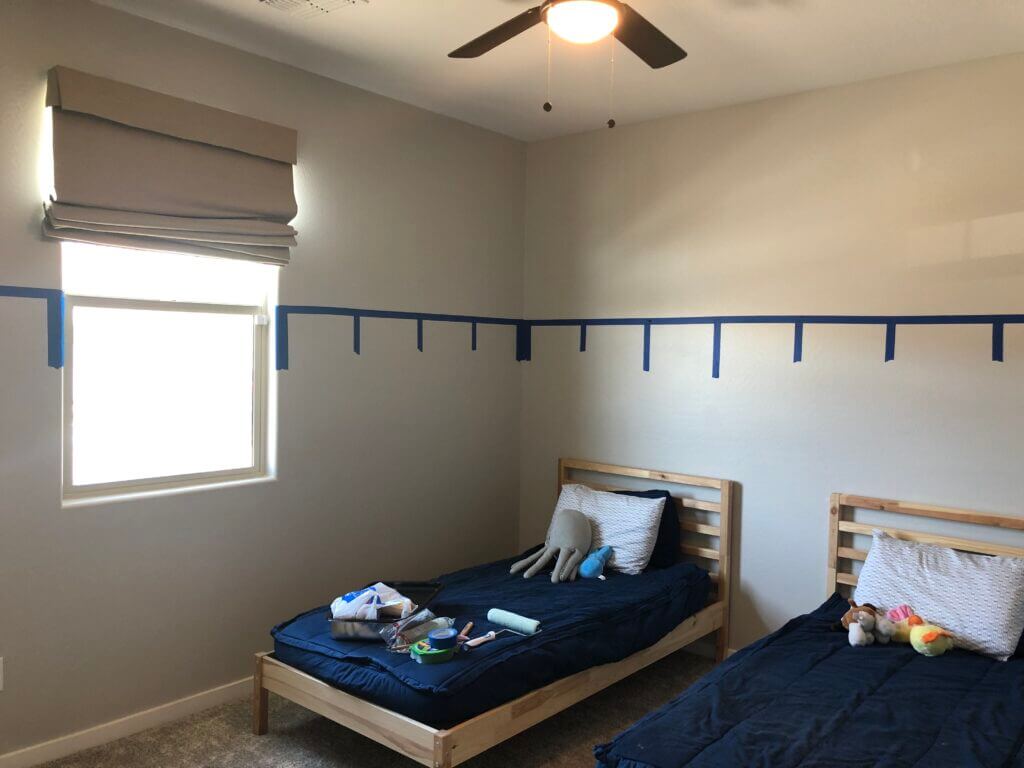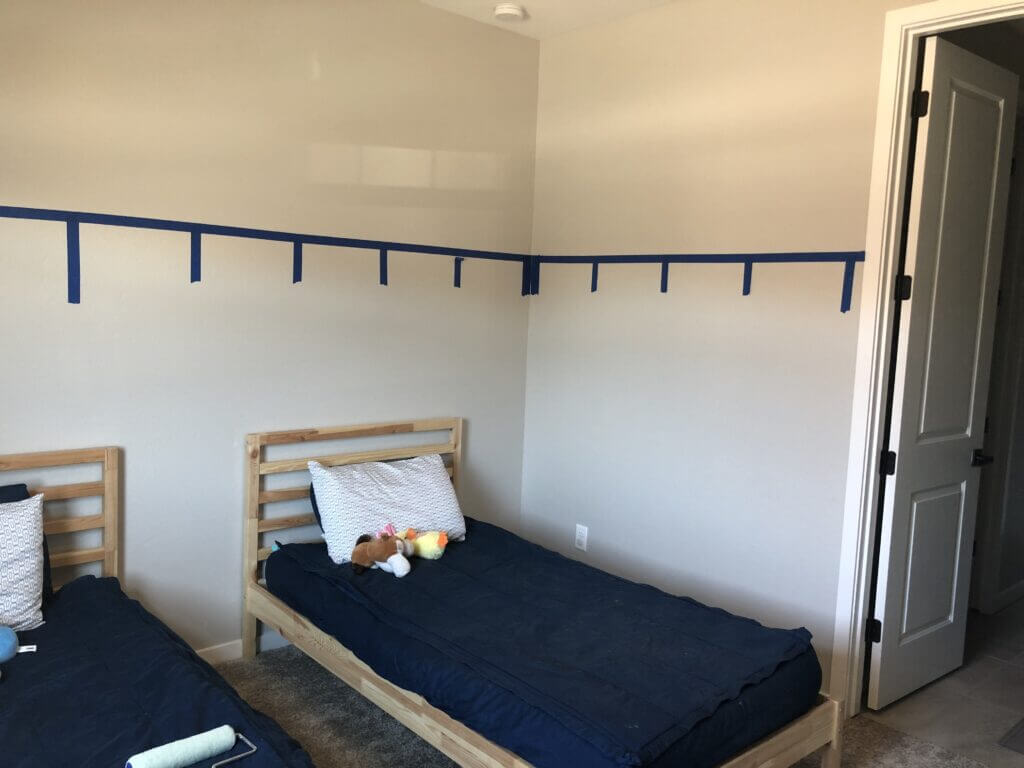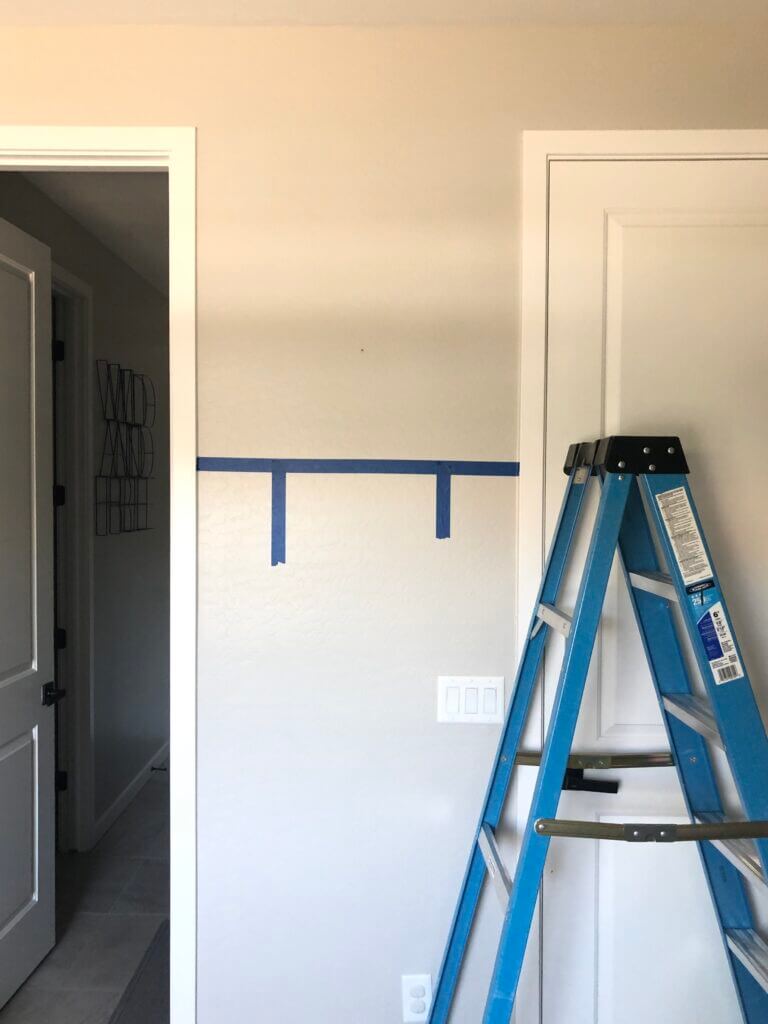 See how blah everything looks. Definitely in need of some character and COLOR!
Honestly, I feel like I got a good bit completed this week.
We taped off the room for the board and batten to see what height fit the space best. There may be some exact way to decide this but we basically did it the red neck way. I told Cam to move it up or down based on what I thought looked best. We may have to adjust lated depending on the batten boards we end up purchasing but I am flexible with the spacing.
The ceiling fan went in and although I would love some beautiful cool light fixture – we live in AZ and my boy's love sleeping with the fan on.
We also installed the custom roman shade from Select Blinds. We went with a blackout shade since it is our kid's room and we would prefer they didn't rise with the sun 😉
COLOR SELECTION
I ran a poll over on Instagram stories to see what everyone's favorite SW green was and the top two were Isle of Pines and Hunt Club. I also really liked Evergreens and threw that in the lineup as well!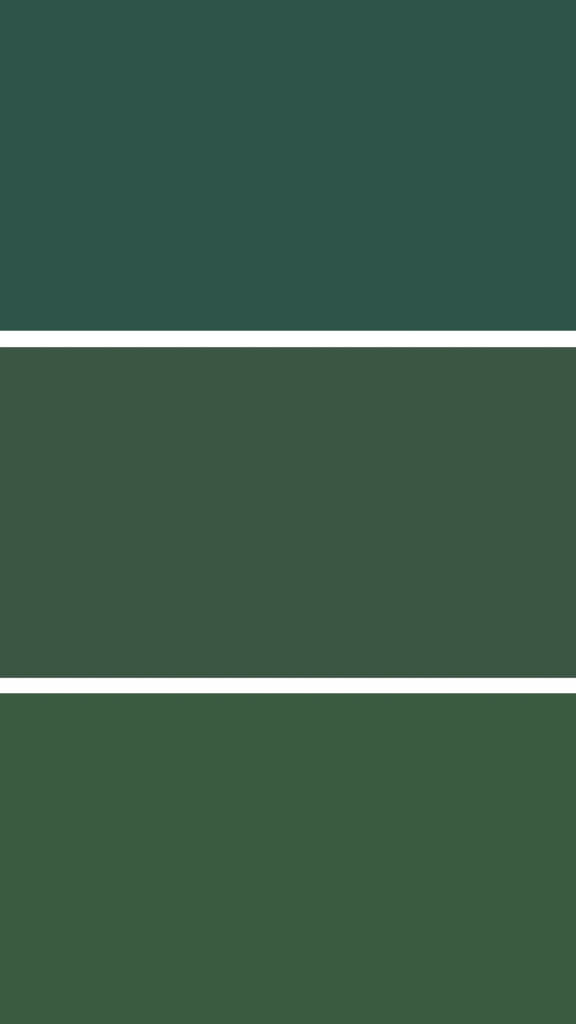 Since in store pickup is closed currently I did A LOT of online research and narrowed it down to two colors and ordered samples. SW is awesome and brought my order right to my car. After painting samples on 4 different areas to test light, I fell in love with the color I had dreamed up for my vision! Here is a quick look: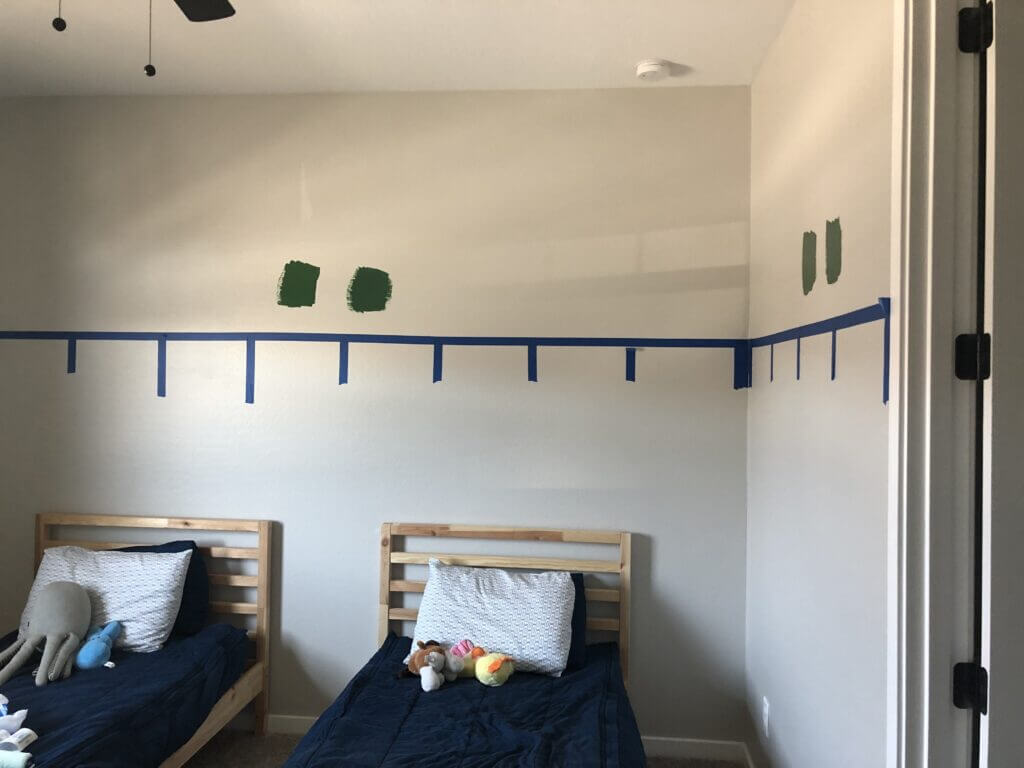 Sorry to leave you hanging but I will share the exact color match and formula in my reveal post.
TO-DO LIST UPDATES
Take measurements and before photos – DONE!
Purchase board and batten
Choose paint colors at Sherwin Williams online + test samples – DONE!
Get paint c/o Sherwin Williams – DONE!
Paint top 1/3 of room with two coats with color 1 – DONE! I will share exact color formulas in my reveal post
Paint bottom 2/3 of room with two coats with color 2
Cut boards
Install board and batten
Calk seams
Touch up paint
Make dresser
Paint or stain dresser
Tear out existing closet shelving
Wall paper closet
Build out new shelving system
Install ceiling fan – DONE!
Install bed lighting
Install roman shade c/o Select Blinds – DONE!
Add finishing details: rug, decor, map, books
Break down cost
Photograph room
I'll be sharing the entire process via my IG stories under the "ORC boys room" highlight!
I want to thank the amazing brands that I've been working closely with and am fortunate enough to be partnering with for this One Room Challenge:
There are some amazing featured designers here and hundreds of guest participants you can take a look at on the ONE ROOM CHALLENGE BLOG.
Next up fingers crossed is board and batten!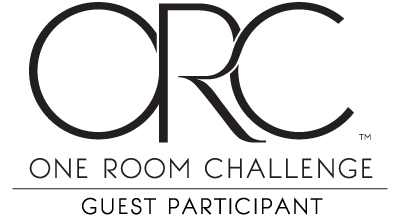 WEEK 1  |  WEEK 2  |  WEEK 3  |  WEEK 4  |  WEEK 5 + 6  |  WEEK 7  |  WEEK 8