When I think back on my childhood there are several memories that really stick out.
One was a Winnie the Pooh themed birthday party that my Mom went all out on. Today it would be Pinterest worthy but 25 years ago people barely had the internet. I remember feeling so special with the details she put into that day.
I also have ingrained into my memory my 5th birthday to Disney World. Several big moments from that trip stand out like my Aunt meeting up with us, taking a birthday train ride down main street, swimming with Ariel at our hotel and the character breakfast at Cinderella's Castle. It was magical.
You know what else felt magical. The weekly bike rides with my dad to the park to swing and then grab a snowball (snow cone). We would roll down the grassy hills and play on the tire swing. I always got super itchy from the grass and stained my white eyelet shorts but that would never stop me. I would alternate the shaved ice flavor between strawberry and grape and if I was really lucky Dad would pay the extra quarter for cream on top.
A while back Cameron and I began making a list of adventures we would love to take our kids on. It became almost a game to us as we dreamed up these magical moments and memories we would make as a family through experiences over things.
The more we thought about these fun activities the more we wanted to actually do them and not just wait for 'special occasions'. We decided we would start asking for these as Christmas gift ideas instead of having the toy room pile up with once used and forgot items that lost their scintillating effects.
Below are some of our favorite adventure gift ideas for kids and families. Some are more locally designed for Arizona but a quick Google search will provide you with similar ideas near your home town or you can take a road trip to Phoenix and try these exact ones out! Enjoy!
20 Experience Gift Ideas
1.

Flagstaff Extreme
Flagstaff Extreme is an outdoor adventure ropes and zip line course. Kids are required to be at least 7 years old but this one is definitely on our list as our children grow!
2.

Zoos and Aquariums
If you live in the West Valley a season pass to the Wildlife World Zoo and Aquarium is a must but it is worth the drive for a great day trip. It's open 365 days a year and you can get a lot closer to the animals than others zoos. We love our season pass and use it weekly. Each pass holder gets a one time adult pass to bring along a friend or family member. Kids under 3 are free as well! We also have been a few times to the Phoenix Zoo and Odysea in the Desert including Butterfly Wonderland.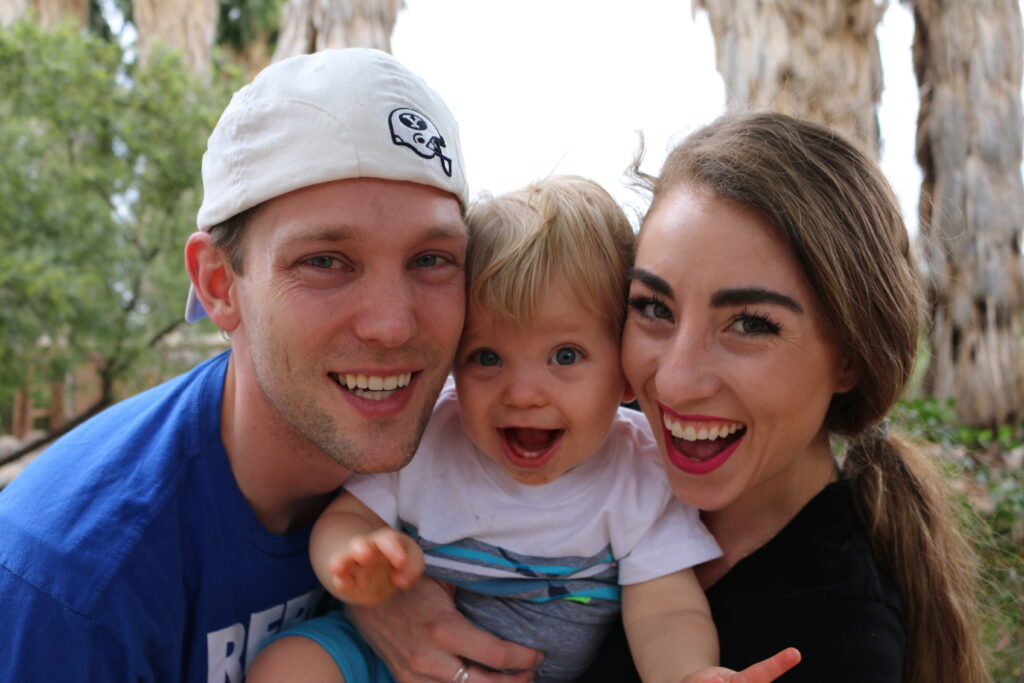 3.

Indoor Playground Day Passes
Summers in Arizona are hot hot hot. A great gift for the holidays are day passes that can be saved and used when the weather is not as friendly. Some of our favorites include Luv2Play, The Rush Fun Park, Jumpstreet and Uptown Jungle.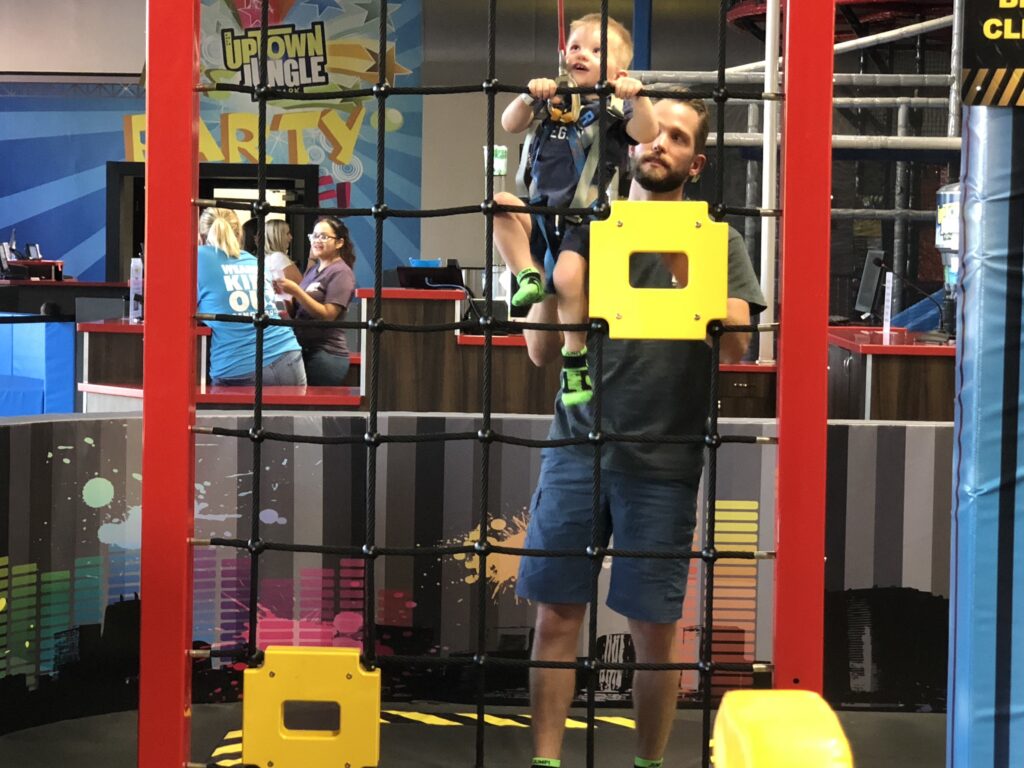 4.

National Park Annual Pass
January 2017 I dreamed up a year of spending less time with devices and distractions and more time outside. #noweekendindoors was born which you can read more about here. We pledged to be outside every weekend as much as possible.
One great asset was hiking our local mountain trails and using our Parks Pass. Ours was $85 for the year for our entire family and was valid at any County park including the lake! Normally, a daily entry fee is $7 a car so going once a month would pay for the pass! Also when you break down using the pass once each week it's $1.63. My advice is see how much your family enjoys hiking before buying an annual pass but we got our value between trail hiking and spending days at the lake!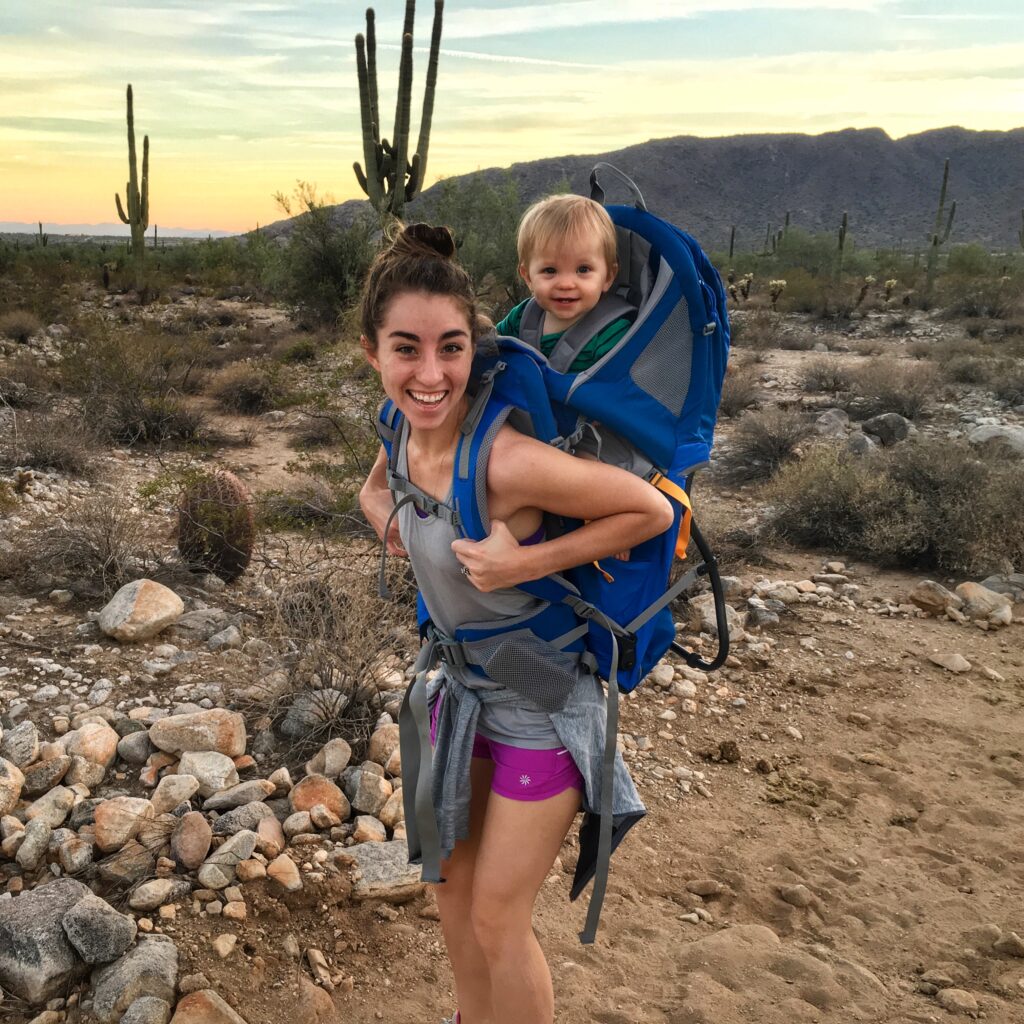 5.

Children's Museums
We have a great Children's Museum in Phoenix that we usually go to once or twice a year. Instead of doing a annual pass we just ask for a one time family pass when putting this on our wish list. Some other great local child-friendly museums are Museum of Natural History, Dinosaur Museum at Odysea in the Desert, Arizona Science Center, Musical Instrument Museum, Butterfly Wonderland, and Desert Botanical Gardens.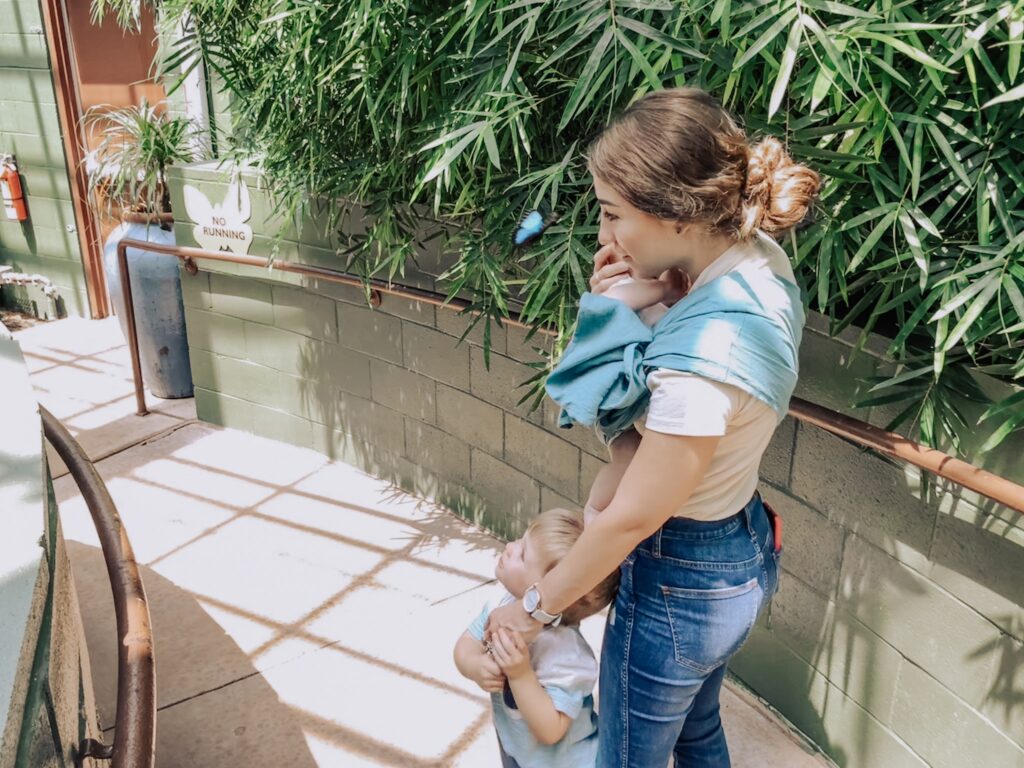 6.

Cooking Class
When our oldest was 2 we took him to the Halle Heart Museum (which has sadly closed) and took a cooking class called the Toddler Test Kitchen. It was so much fun and really inspired me to be more brave letting him help me cook in the kitchen. Now at almost 4 we let him cut fruits and vegetables (supervised of course!) and crack eggs and he loves mixing or scooping cookie batter! It is a great way to work on fine motor skills and spend time together. Taking a cooking class outside your home is awesome mainly for the fact that you don't have to worry about prep and clean up. It provides confidence for both the kid and parent! Check out classes at your local Sur La Table or Williams Sonoma.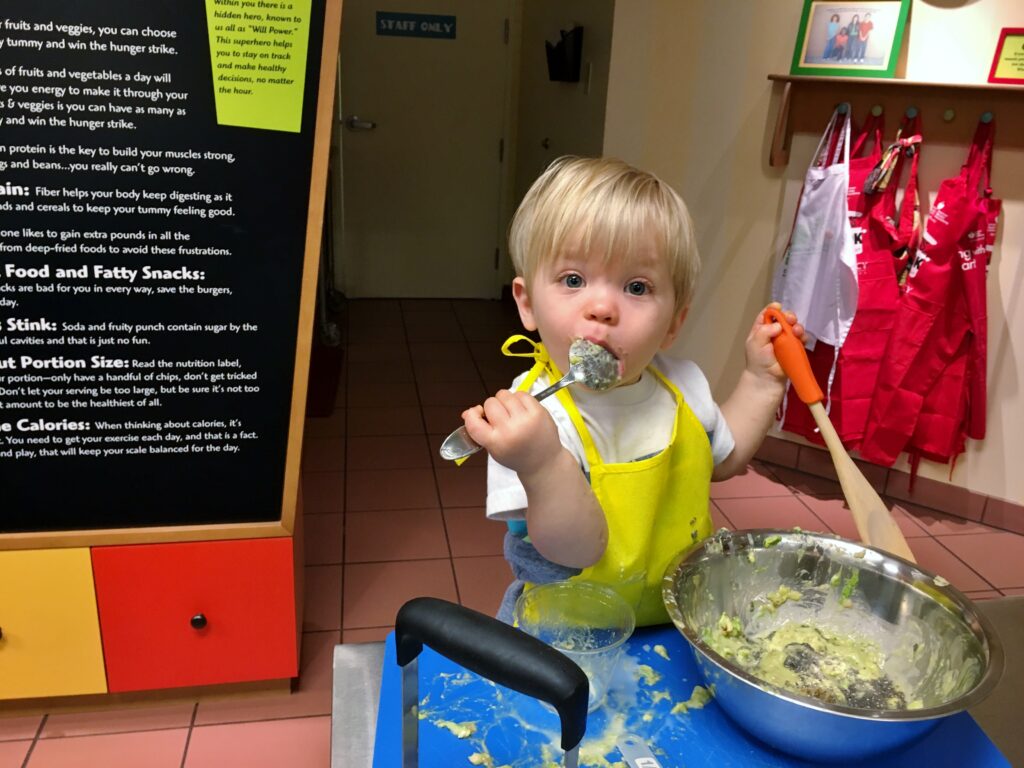 7.

Lessons + Gear
A seasonal payment for lessons is probably my favorite gift. Kids are learning what their interests are from such a young age and picking one or two activities can help teach dedication, responsibility and team work. Look into school or city sports leagues, music lessons, gymnastics, swim, horseback riding and dance! After paying for the season of lessons you can print off a little certificate and pair it with the gear your child will need to participate like a tutu, instrument, or swim trunks.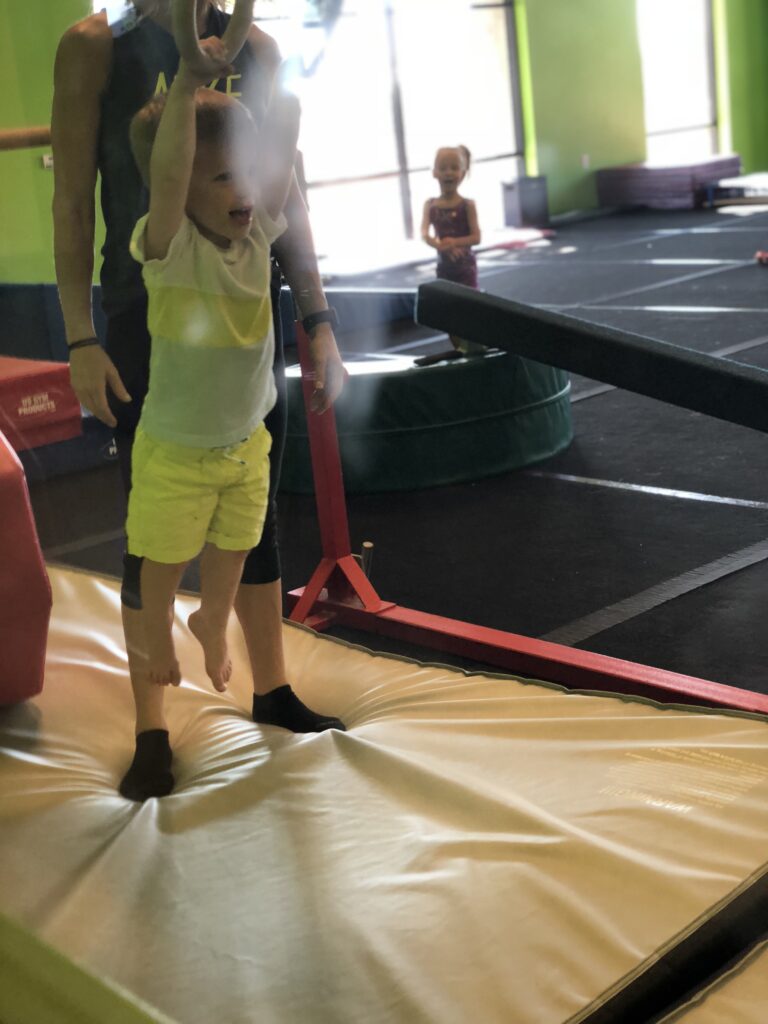 8.

Family Vacations
Think big or small. A road trip to the beach or mountains could be just as enjoyable as a grand international adventure or a staycation. One on our bucketlist is the Great Wolf Lodge! Look into it and it will probably go on your list as well 🙂 You could plan a family ski/snowboarding trip! Take time to really plan out your trip so you can get a great deal on a hotel or airbnb to save money. One of my main tips when traveling with kids is to only plan on one must-do, must-see thing a day. That way you don't stress about checking off every single item and you can be more present with your family.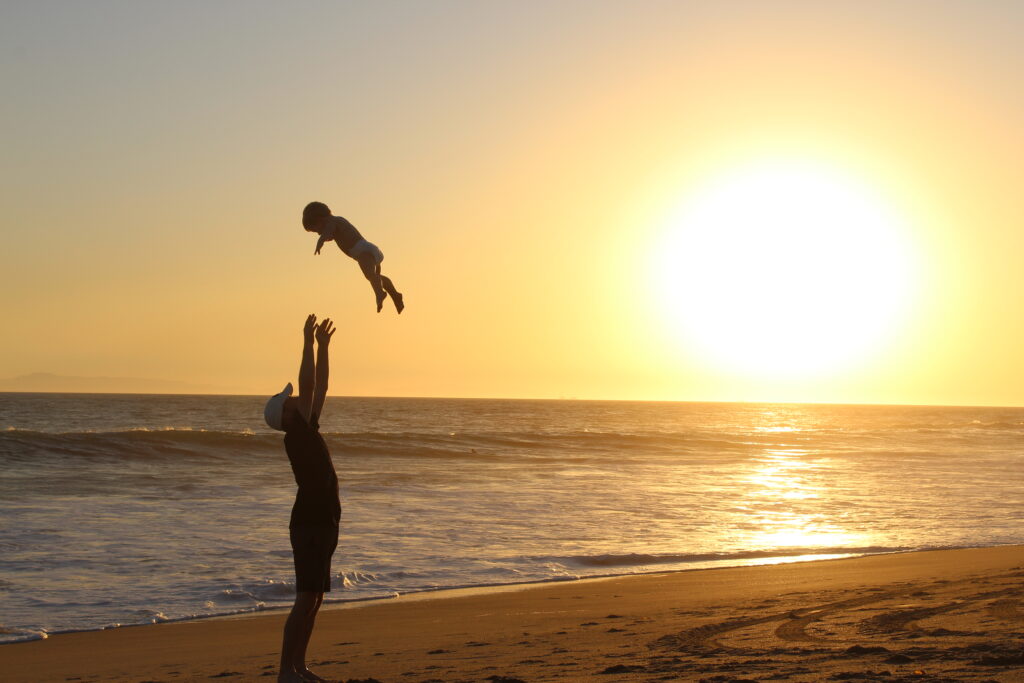 9.

Rock Climbing
If you were to look through my garage you would find a few tools, 4 bikes, and an entire wall dedicated to camping and rock climbing gear. One thing my husband Cameron is passionate about is teaching our kids a love for the outdoors. Rock climbing is a great way to overcome fears and learn how strong our minds and bodies are. If you don't feel comfortable tackling outdoor rock climbing, especially with kids, look for an indoor climbing gym or ask a friend that is seasoned if your family can tag along. Cameron loves to take friends and teach them!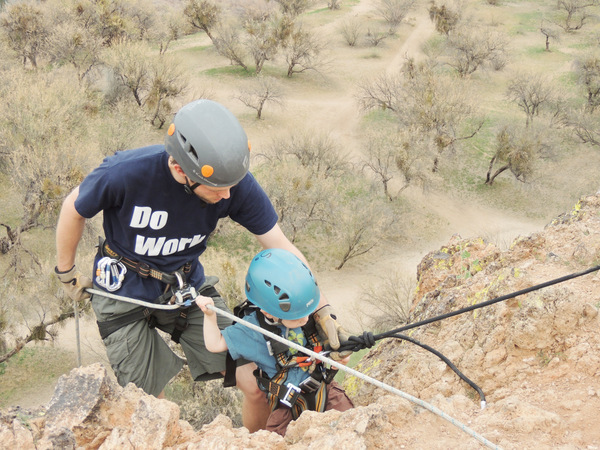 10.

Camping
This goes along with #4 and #9. You get it. We love being outside. Now I know camping is not everyone's love and the thought of sleeping on dirt and cooking over a fire can be intimidating. Quality gear truly helps your experience run smoothly but if you're not ready to invest then rent some! You could also tag along with a family that camps frequently or ask to borrow their gear. Take it slow and try out camping in your backyard or close to home for just one night. Then you can venture out to beautiful national parks and find some hidden gems right under your nose! Before we had kids we took our dog and camped in Grand Canyon National Park and it was phenomenal. I can't wait to take our kids on that campout!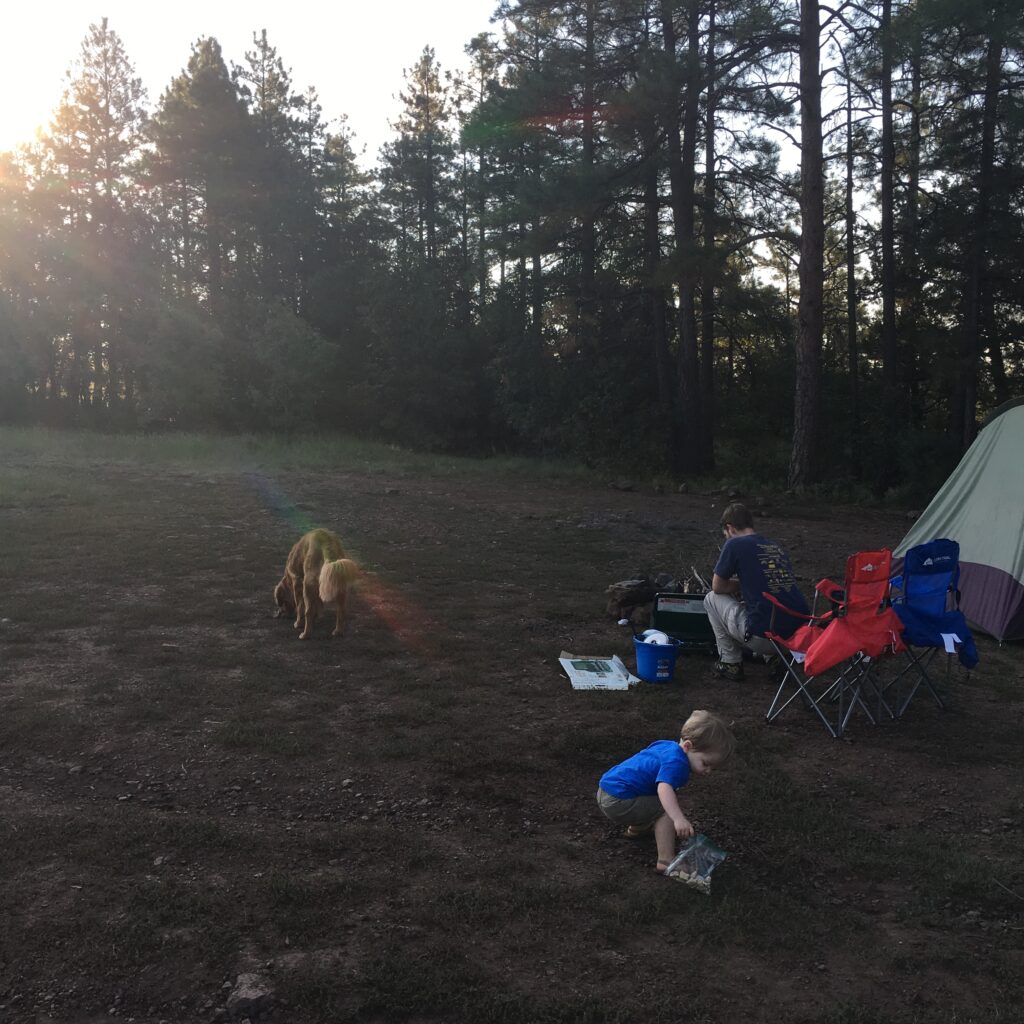 11.

Crafts + Workshops
This could be giving a gift card to a craft store to buy supplies, coming up with a craft and providing the materials or actually taking a crafting class. Some ideas are the Home Depot Kids Workshops provided monthly at your local store or a pottery painting class (there are hundreds around). One workshop on our list is the Crayola Experience where you can create and name your own crayon, make a custom coloring page and mold crayons into shapes.
12.

Miniature Golf
+
Top Golf
We haven't tested mini golf out personally but I loved Put-Put growing up and Ryker did enjoy Top Golf! If you or your husband loves to golf this could be a fun adventure that the whole family could get into 'swing' with! A lot of mini golf stations also have arcades and laser tag that can be added on to your ticket.
13.

Water Parks + Pool Pass
es
Wet N' Wild now know as Six Flags Phoenix is a great gift to save and use for the summer and to escape the heat.
*Less expensive option – A family pass to your local swimming pool which often has some kind of fun slide to enjoy.
*Free option – get a list of surrounding splash pads and try a new one out each week or create a meet-up with other families and have a picnic too!
*Adventure option – growing up, our family took an annual trip tubbing the Chattahoochee River and I loved it! We have talked multiple time with Nana and Pawpaw about bringing the family out when the kids are older for this! Look local for other floating river rides, kayaking, paddle boarding and boating.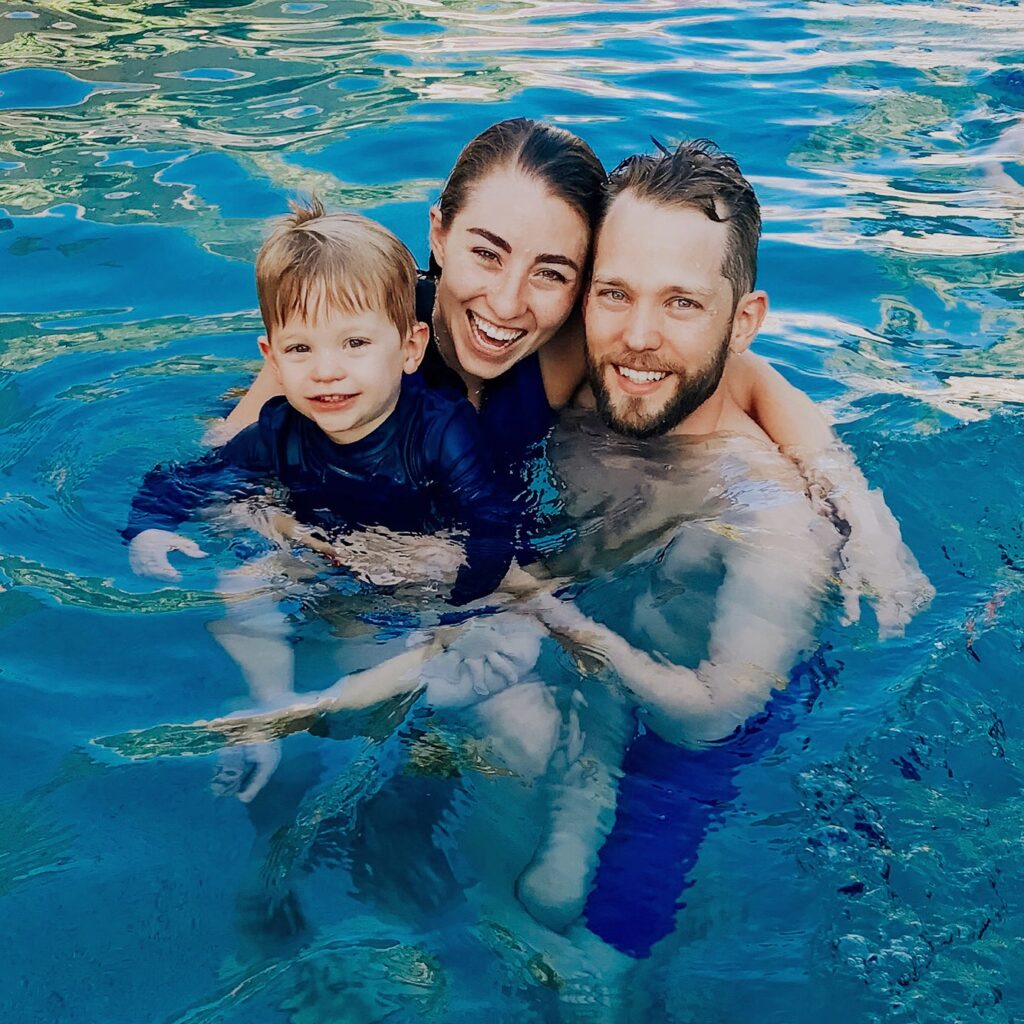 14.

Tickets
This experience has so many different categories. Sporting events, concerts, Disney on Ice, theatre, the ballet, comedy shows, movie passes… the list goes on and on. Pick something your whole family is interested in or personalize the gift for one child and pick something that is their favorite. Movie passes are flexible allowing each member of the family to be in charge of picking the movie for that showtime. I know a couple that took their family to a piano concert because they all love the same time of music. You can make it fun and dress up and all go to dinner or keep it low key. The possibilities are perfect to conform to different interests!
15.

Disneyland
There. I added it. We took our family because I earned 2 tickets through a business I was a part of and both our boys were free. There are a thousand different ways to give this gift and a thousand different blogs that can help you navigate what works for your family. Personally, I know the next time we "DO DISNEY" we will probably wait till our family is all a little older and do the entire experience. Park hoppers, stay in the park, eat all the things – the whole shebang.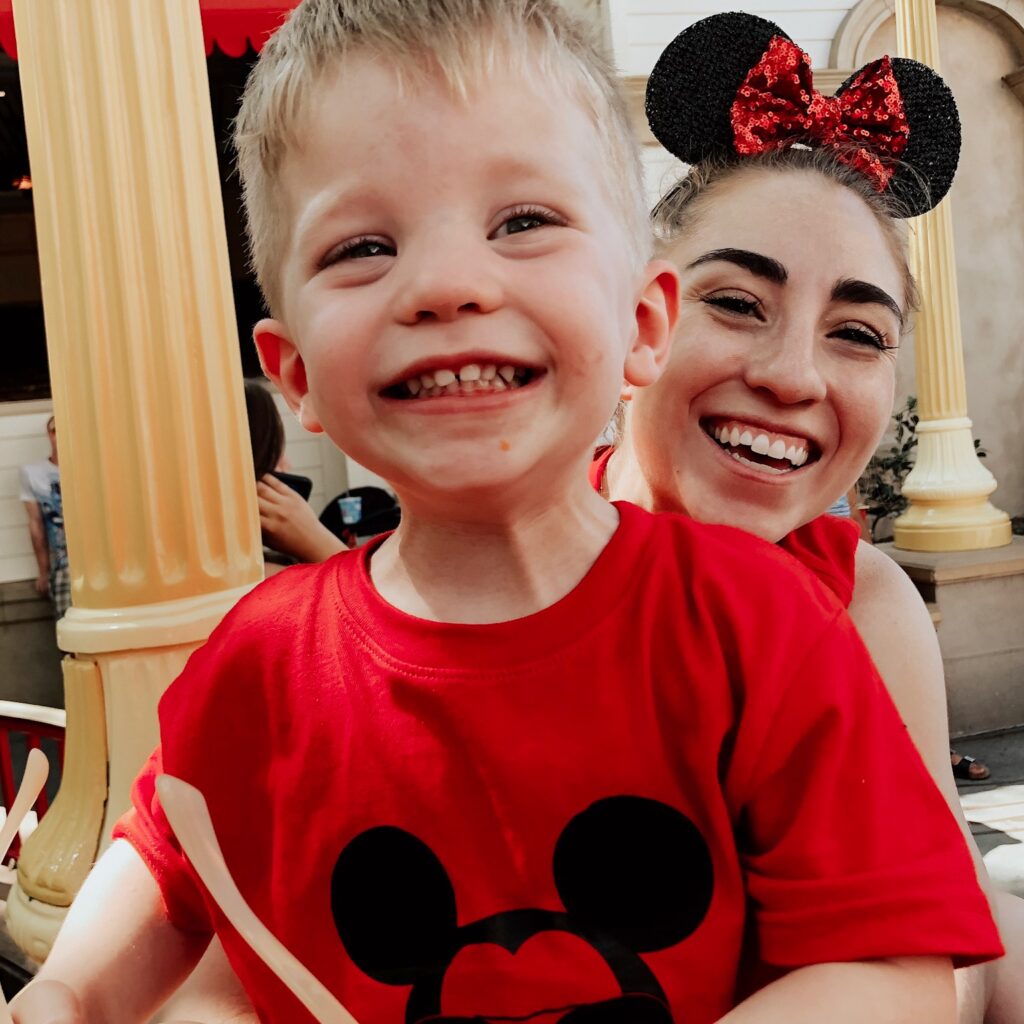 16.

Restaurant or Ice Cream Gift Card
We try to do a pizza a movie night with our family each week. Pizza can come in any form: homemade, delivery or going to a pizza parlor. Sometimes we grab ice cream at our favorite shop and then watch a movie together. Ice cream dates are always a fun and very inexpensive surprise for our boys. They love looking at all the flavors and sprinkles are always involved. It reminds me of the snowballs my Dad always took me to get. Just a few dollars on an cheap and tasty treat created lifetime memories for me.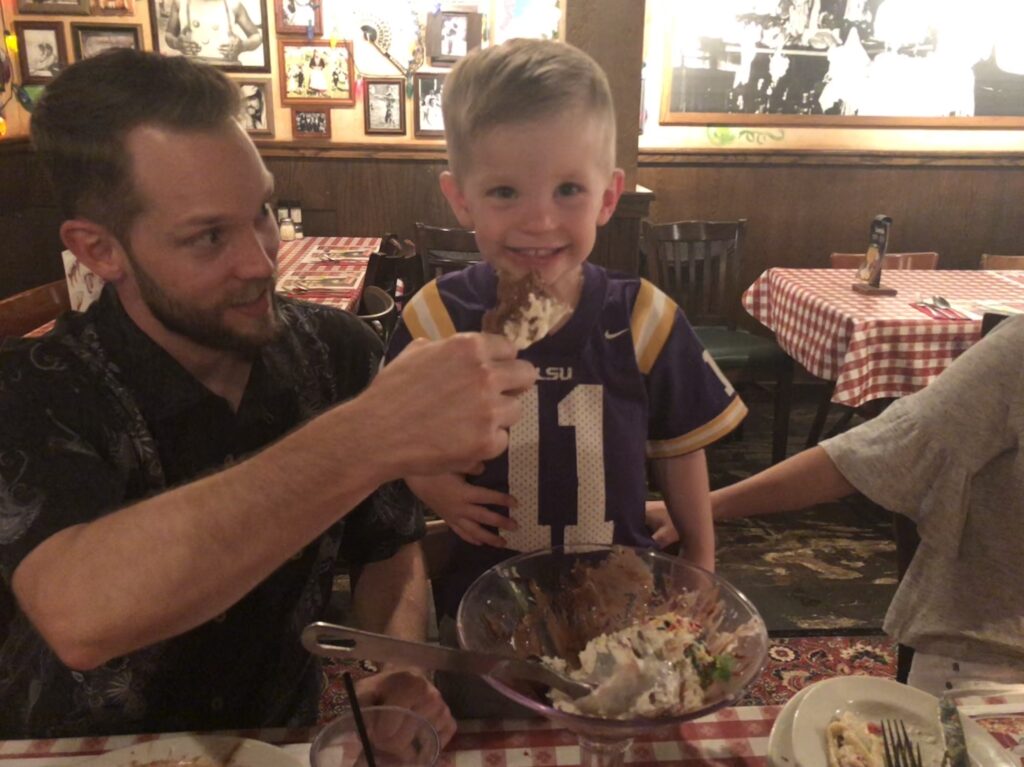 17.

Bowling
+
Duck Pin Bowling
If you know me, you might be laughing that I added bowling to my list because I hated it growing up. For one, I am awful at it and once threw the ball backwards and almost caused an innocent bystander a serious injury. I have been self conscious ever since. However, sometimes you have to just get over yourself for the sake of experiences for your children. I actually like bowling with my kids much more because we ask them to put up the bumpers, order food and just goof off. We tried duck pin bowling with our friends in Utah and it was a blast! Kids (especially littles) don't really get super competitive like teens and adults and it changed the whole feel of the game for me. Just DON'T FORGET SOCKS!
18. Bearizona Wildlife Park + Out of Africa Wildlife Park
These are both local to Arizona but I had to add them because they are amazing! Out of Africa gives you free admission during your birthday month and when we toured Bearizona we spend an entire day wondering around and seeing wildlife up close. These are two adventures I would gift to friends because they pretty much only take up a day but you could also make a little getaway and stay the night in a local airbnb!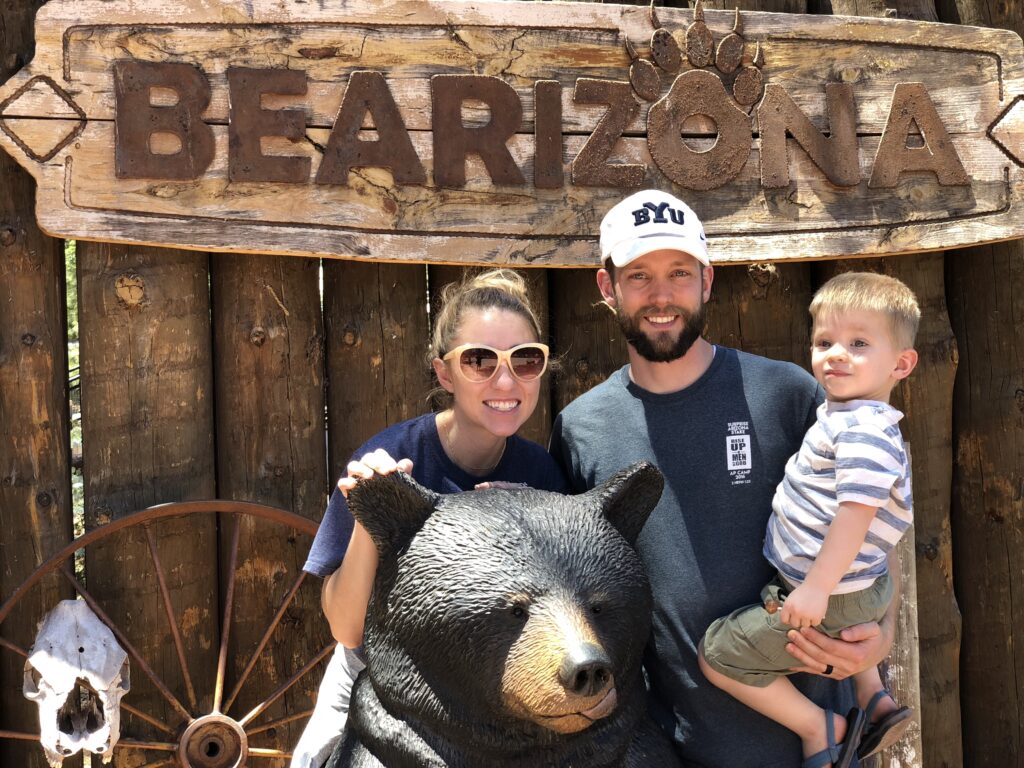 19.

Library Dates
I took our oldest of weekly library dates where we would have free music classes and get a free book. It was so much fun. We often met up with friends and sometimes went to the park nearby afterwards. This is a completely free experience where you can even let you little pick out books to bring home and not spend a dime. Libraries definitely have a lot of appeal to me and I love searching out new libraries in bigger cities I explore. One of my favorites has been taking a baby sign language class at the Boston City Library!
20.

Seasonal Events
The holidays can seem like three months packed full of events and buy buy buy. Taking it simple and eliminating the 'stuff and fluff' can allow you and your family more ways to stay present and enjoy the seasons. We try to add in some traditions we know we want to have each month and not focus on having to do everything. Picking just one or two things can help your mind and your budget. Some experiences we have tried or want to try are the State Fair, Phoenix Zoo Lights, Pumpkin Patches, North Pole Experience, McCormick Railroad Lights, and ice skating at CitySkate.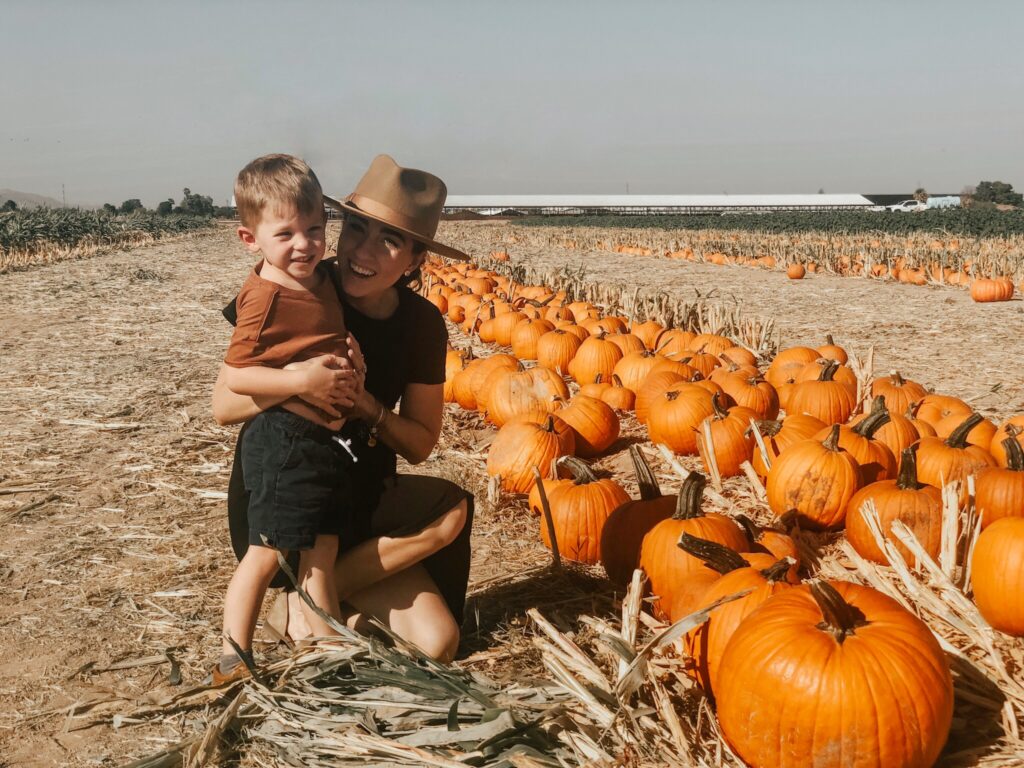 I hope you enjoyed this list! If you did, please share with your friends and family!
Less toys, nicknacks, and overall less stuff provides less clutter physically in your home but also mentally allowing you to space to breath and be fully present in YOUR life.