I have been eager to begin sharing more of the rooms we have completed in our new home. Home projects and organization is something that brings me so much happiness and calm.
Each Sunday we will be sharing a room we have completed and a few of the details that make it a space that not only functions for our needs but feels beautiful to us!
Welcome to Our Closet!
It feels funny to share a closet but we were super intentional about,
A. sharing a space
B. having all of our clothes fit in the closet (we didn't want a dresser in our bedroom)
C. making the space both functional and beautiful
In these images you mainly get to see my spaces but I assure Mr. Smith has just as big of section as me! Since we took these photos we have changed out some storage systems to better suit our needs and later down the road will probably share a closet re-vamp post.
Things We Love:
-I adore my shoe wall! I have collected shoes for many years and they hold cherished memories for me. My wedding shoes, shoes given to me by my Mom, shoes I wore for pregnancy announcements or special birthdays. I love them all.
-I think everyone collects something whether big or small and displaying the things you love brings a lot of happiness.
-We both have drop zones that work really well for us. I have one for my diaper bag/purse and another for jewelry. Cameron has one for loose change, wallet and watches. It keeps our nightstands clean and we always know where things live and have their place.
-Mr. Smith also has a great tie rack that he can easily access his mass collection of ties!
Some Things We Have Already Changed:
-We wanted more space for memories and added some storage boxes for pictures and memories that match our favorite colors, pink and blue.
-We added a large mirror where we can see to put on jewelry or tie a tie.
-We are very aware of the items we bring into our closet and the clothing that needs to leave. We don't want to overwhelm our storage capacities and we like space and not jam pack our rods and shelves. We have edited out even more items that just don't serve us anymore and we are better for it!
Hope you enjoy our closet tour!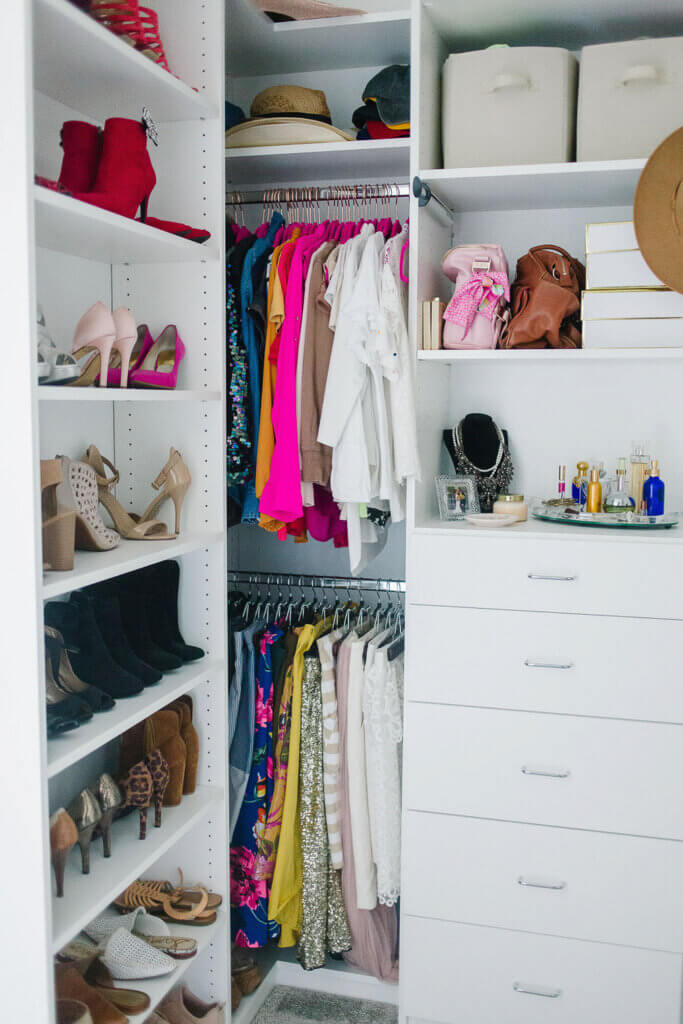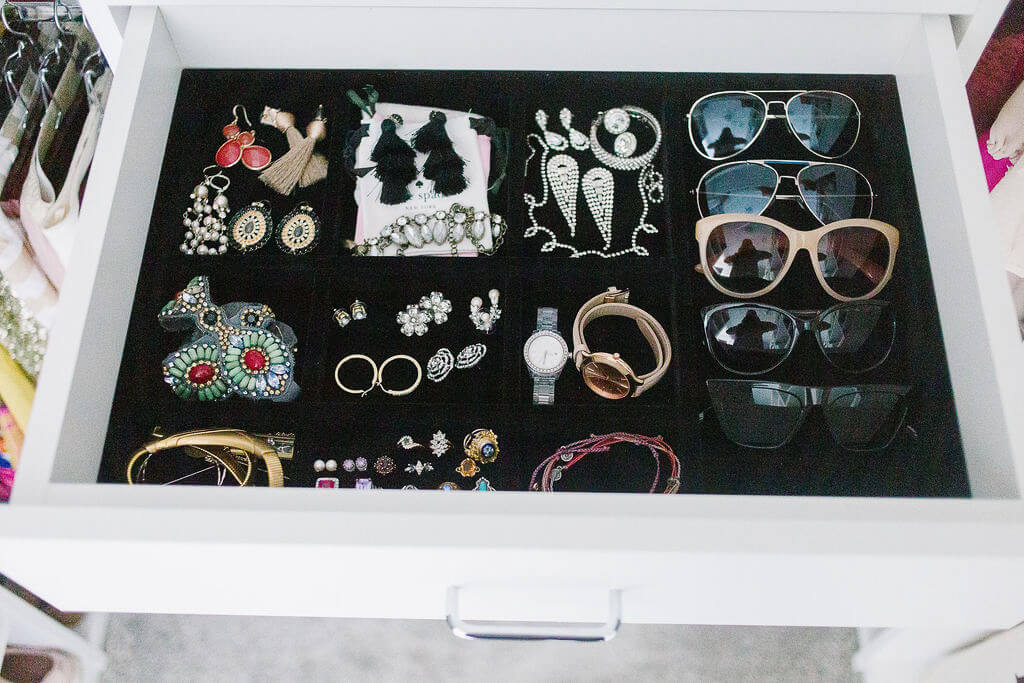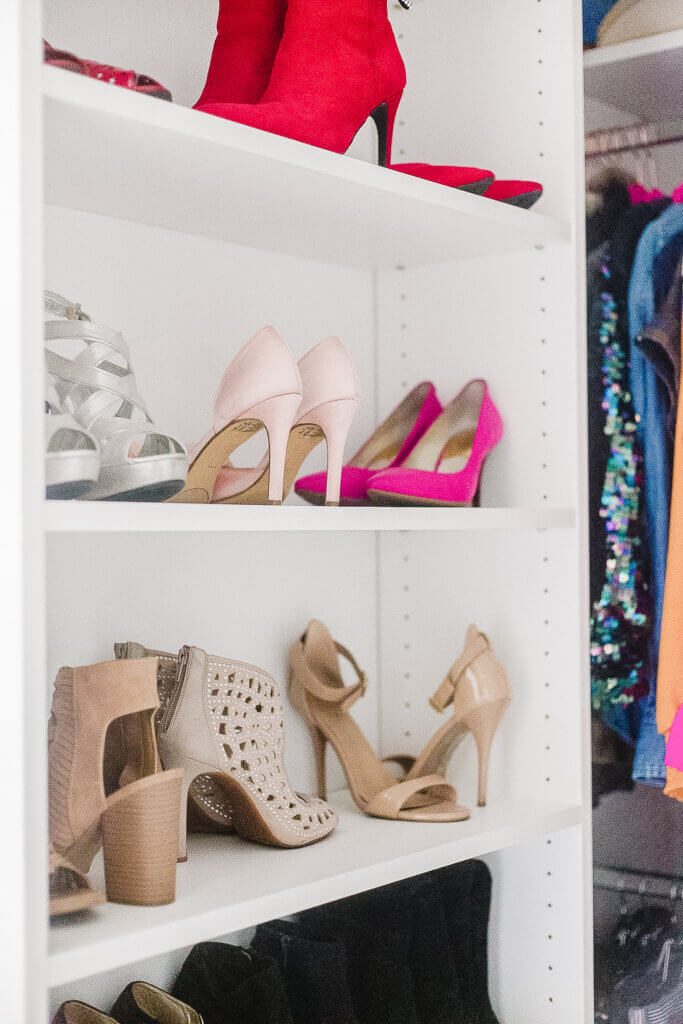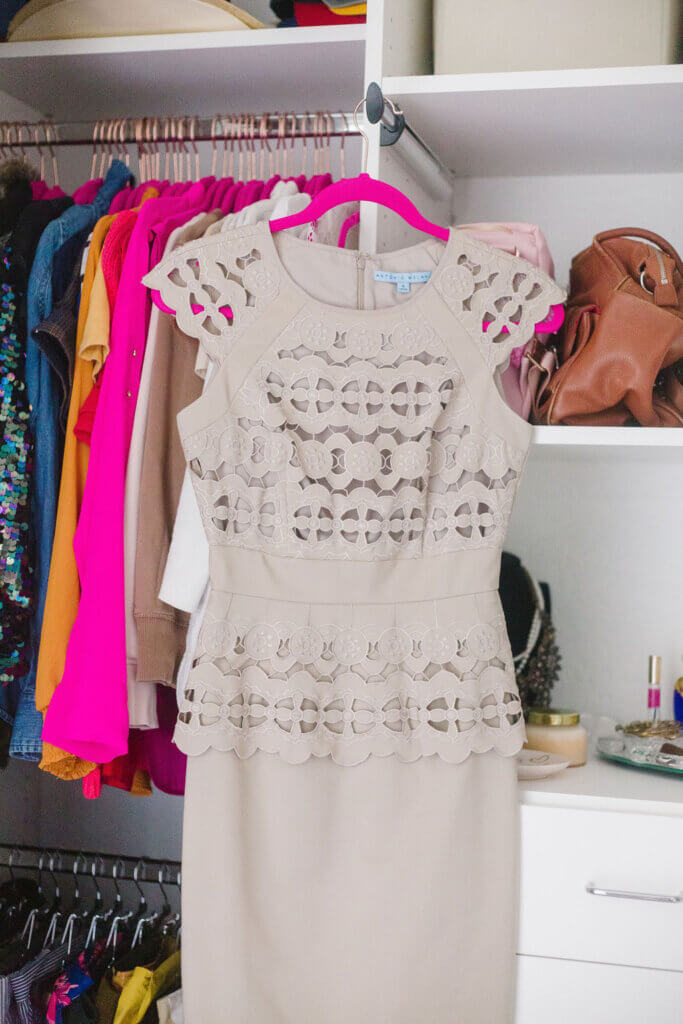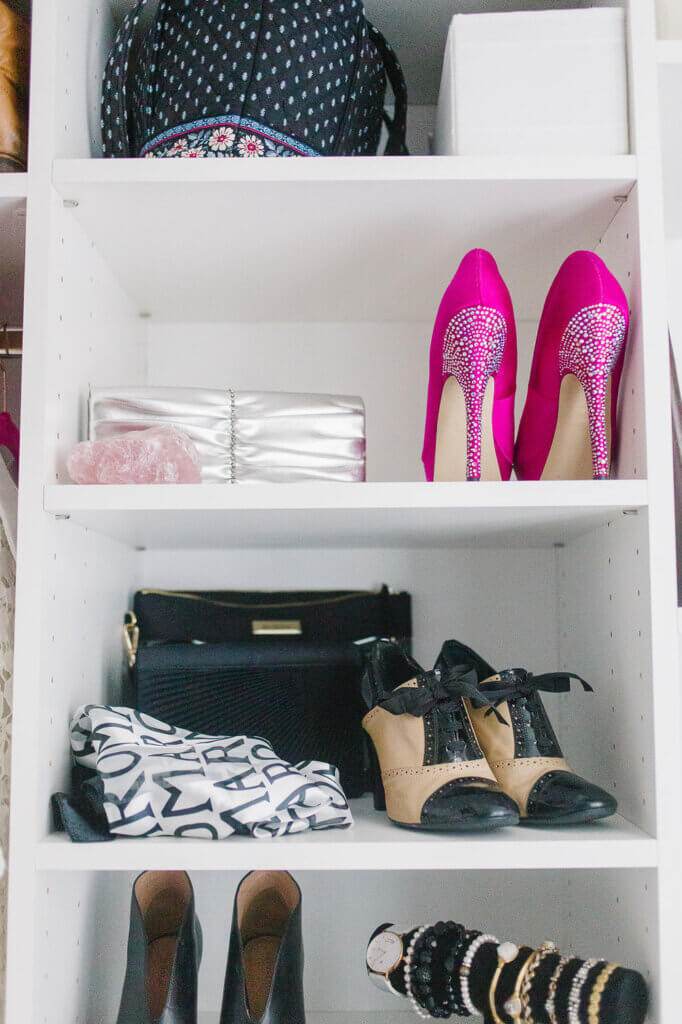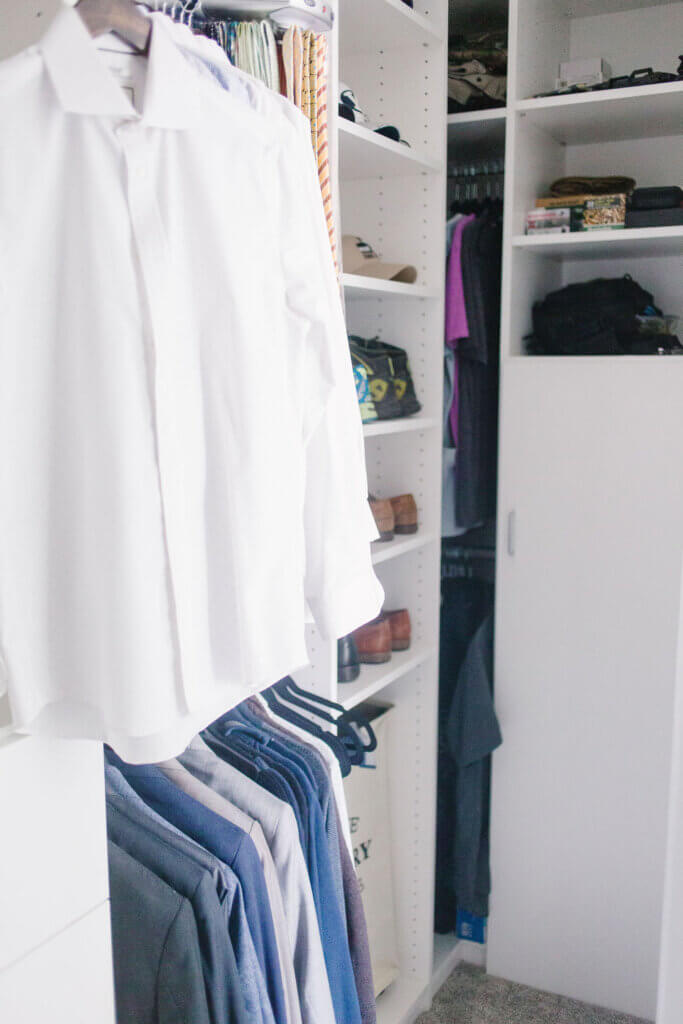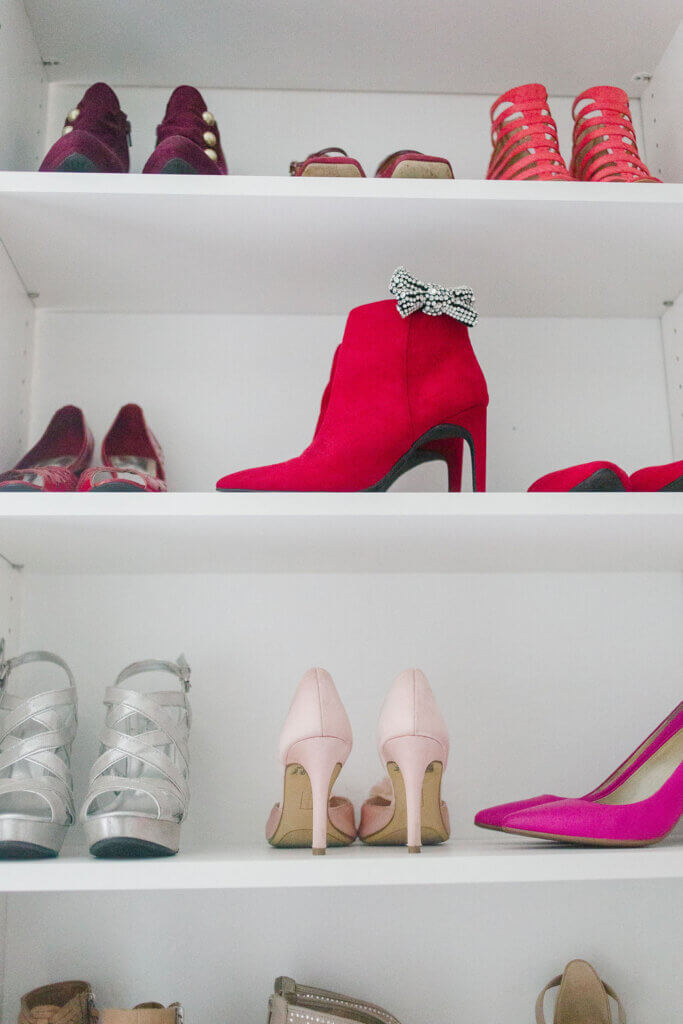 A huge thanks to Lindsay Gillon for photographs!