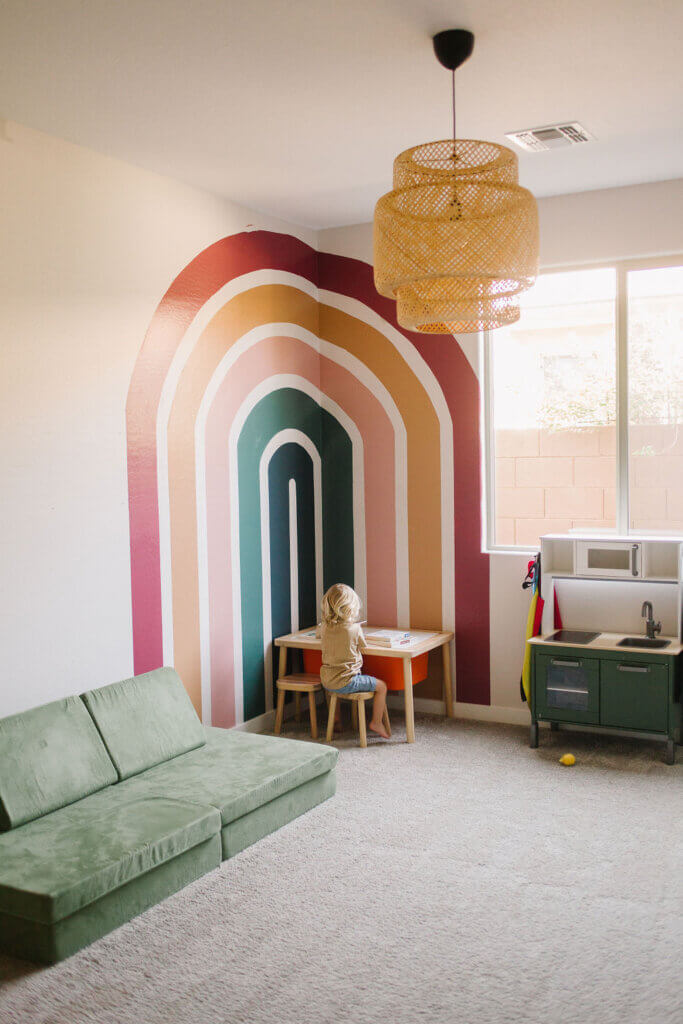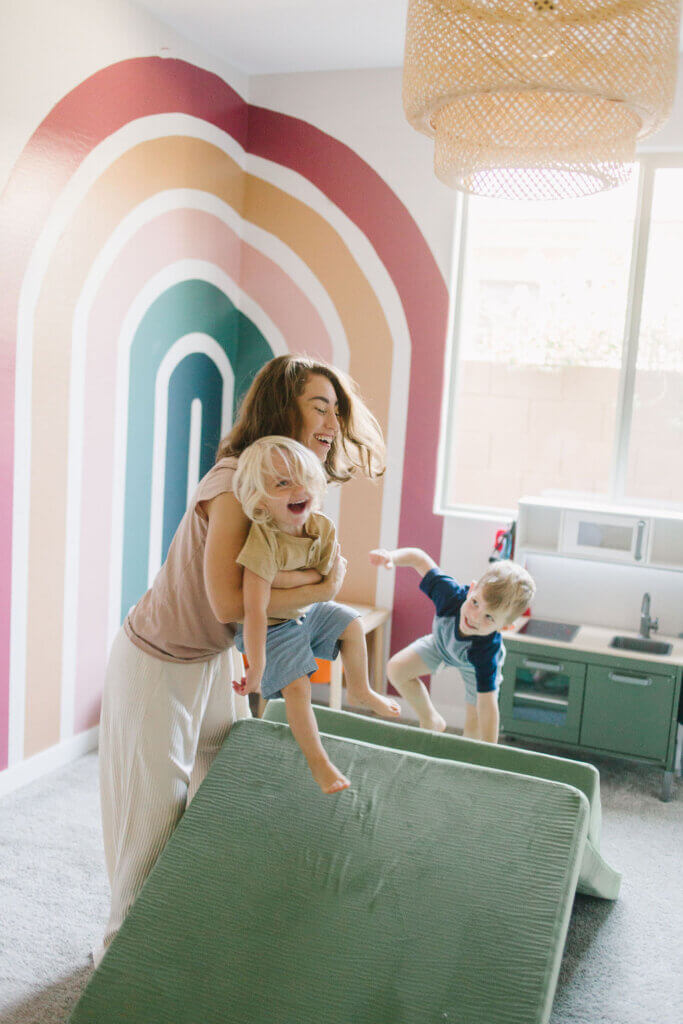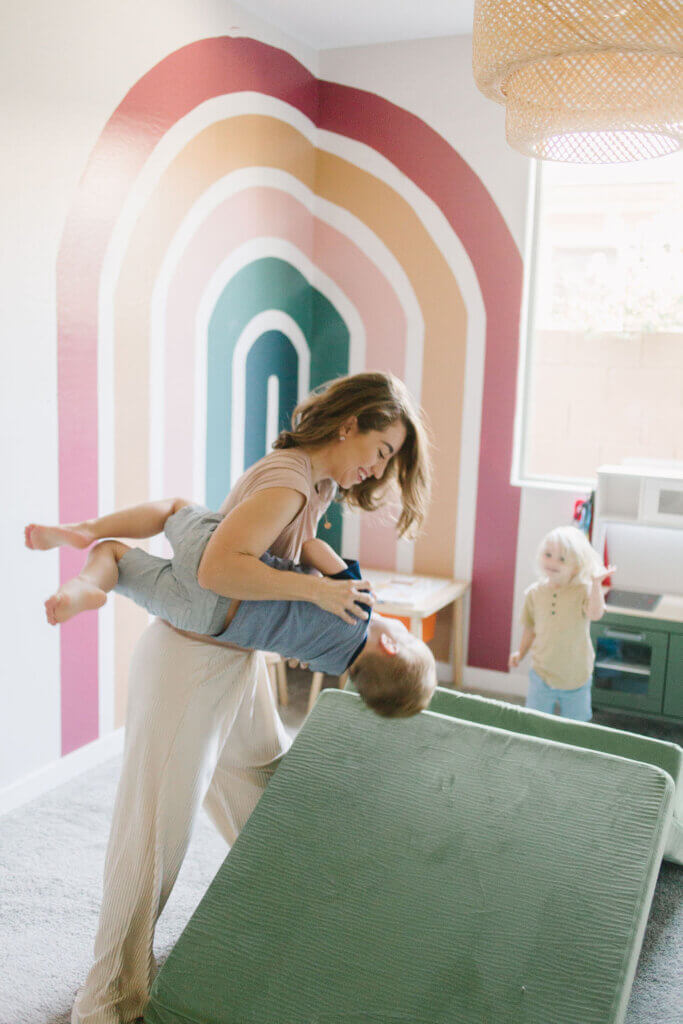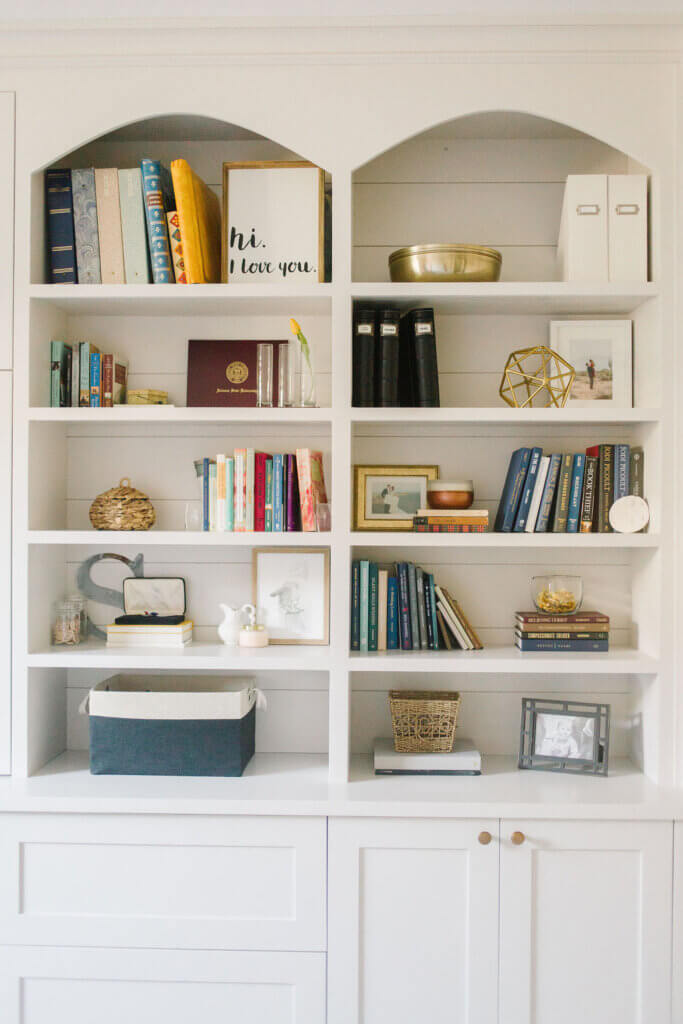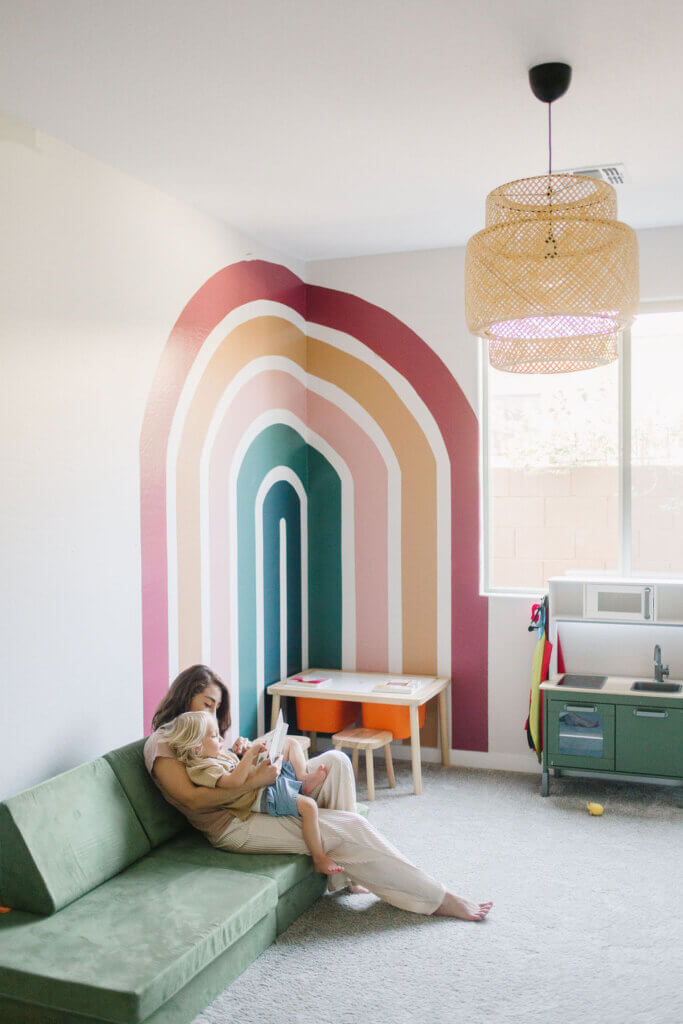 Photography: Lindsay Gillon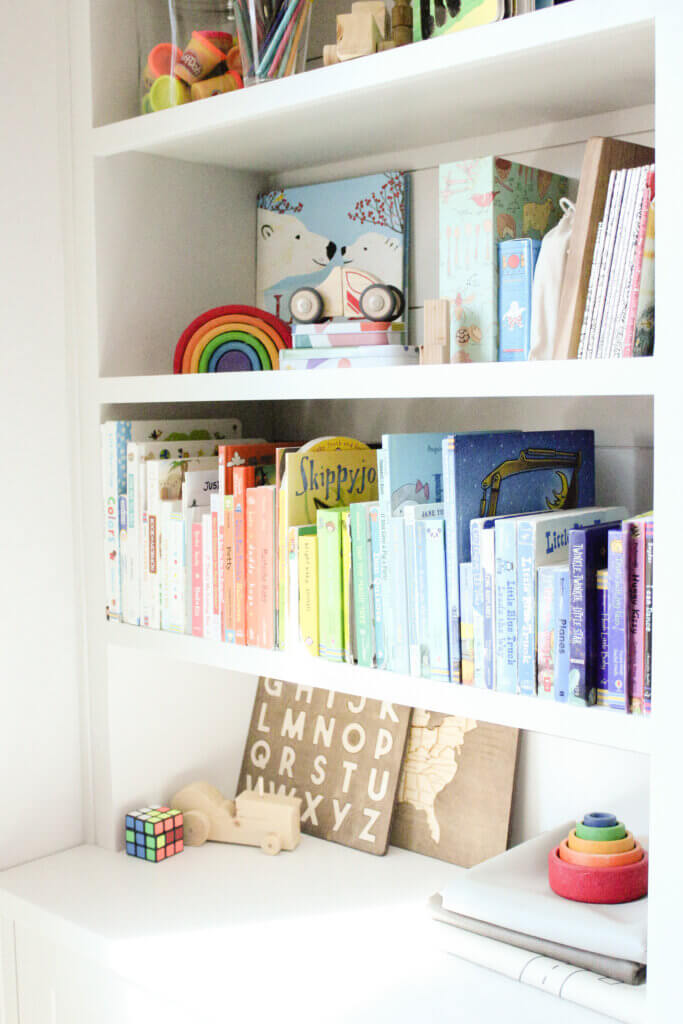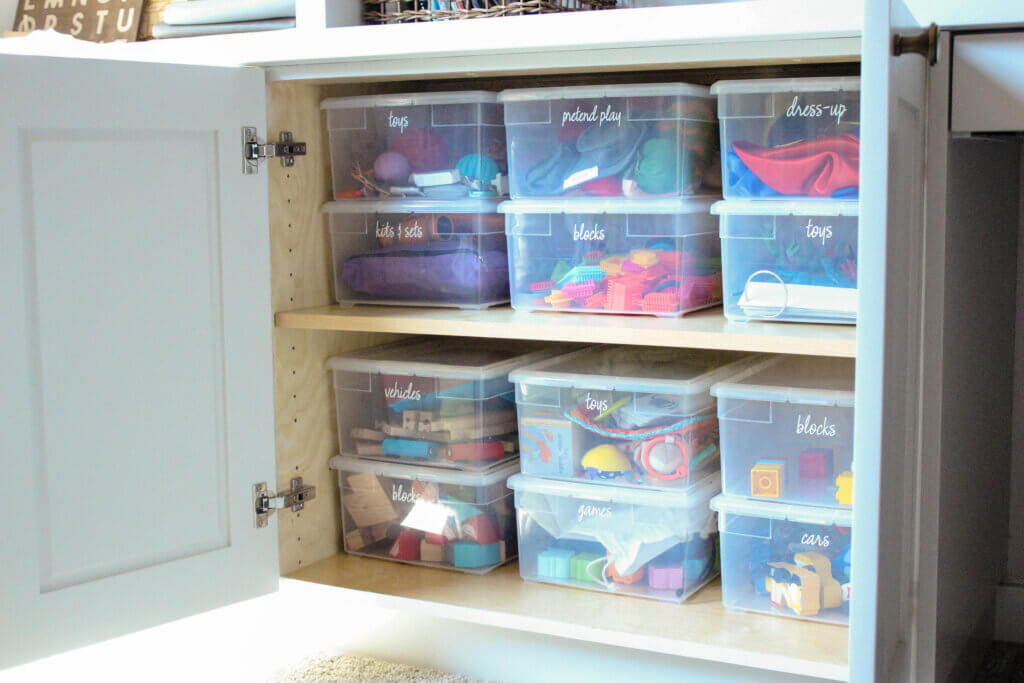 I am so excited to share another reveal from our southwest ranch home with y'all!
This has been a long awaited space for our family. I dreamed up this custom built-in to house our books and printed photos but also be an inviting space for the kids!
The entire left side is toy storage and kids books. I really wanted space for the kids to play and not just have toys strung all throughout in baskets and bins. This has been such a beautiful compromise. The kids are learning that everything has a space and I can also rotate items out so toys stay interesting and fun.
The center of attention is 100% our huge modern rainbow mural Cameron + I painstakingly painted in this room. haha I laugh now, but it was actually more geometry than either of us had done in a while. The big hold up was that I wanted it in the corner and you couldn't just paint an even arch because of the corner. We finally accomplished it and I am stoked.
Since we have minimal furniture in the room, almost weekly I change up the arrangement and keep it interesting for the boys. I recently also add a Seasonal Bookshelf that will house our books we only bring out for holidays and special occasions. AGAIN, it keeps the appeal of the books and adds some magic to not keep them out year round. I will share more on this later 🙂
I am waiting on 3 pieces of hardware and our window covering but besides that, the rooms is pretty complete… for now! I am always dreaming up new ideas for spaces but right now, I think this room functions perfectly for the season of our family.
Till next time!
Sources:
Wall + Built In Color: Simple White by Sherwin Williams
Pendant Light
Play Couch
Kitchen
Kids Craft Table + Chairs
Built In Hardware
Desk Chair