The past week I spent my days taking care of not 1, but 4 little youngins! Yes, that's our 3rd time within the year of family-sitting ? It's always fun seeing how life would be with more kids and honestly it is so much work but we try to make it as fun and normal for the kids as we can.
Tuesday, little Miss L made two 100's on her tests so we were talked into heading out for ice cream to celebrate. The next day she brought home 3! I wasn't ready to load up all 6 of us for an outing …again but I did pull out an easy cake box cookie recipe for a colorful treat to help her still feel special and accomplished.
Test out this fun treat that gave the kids all sorts of heart eyes!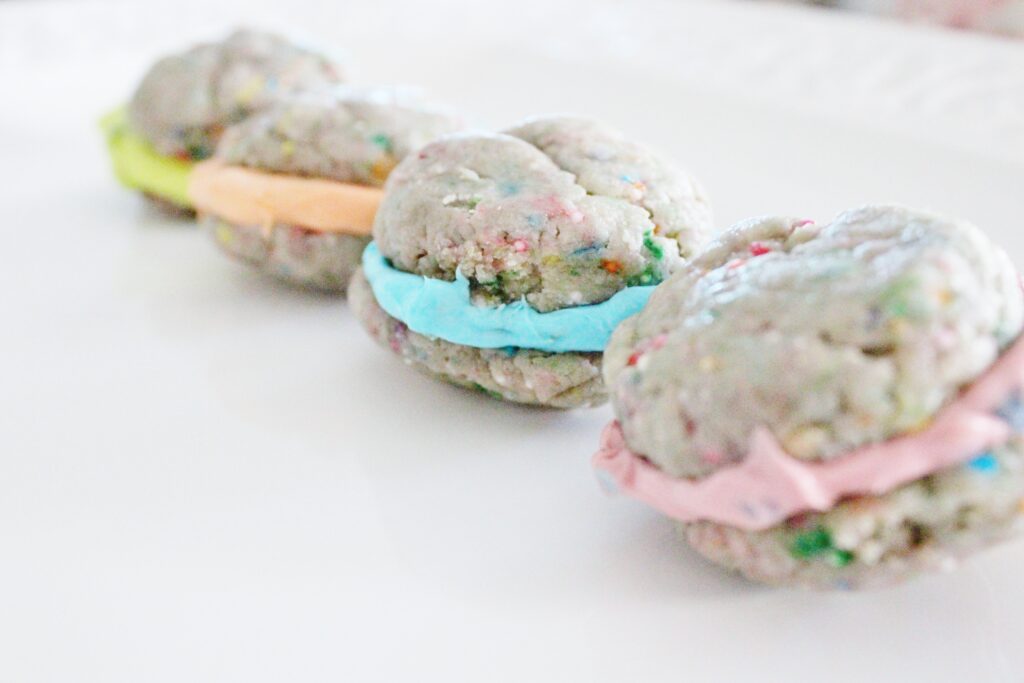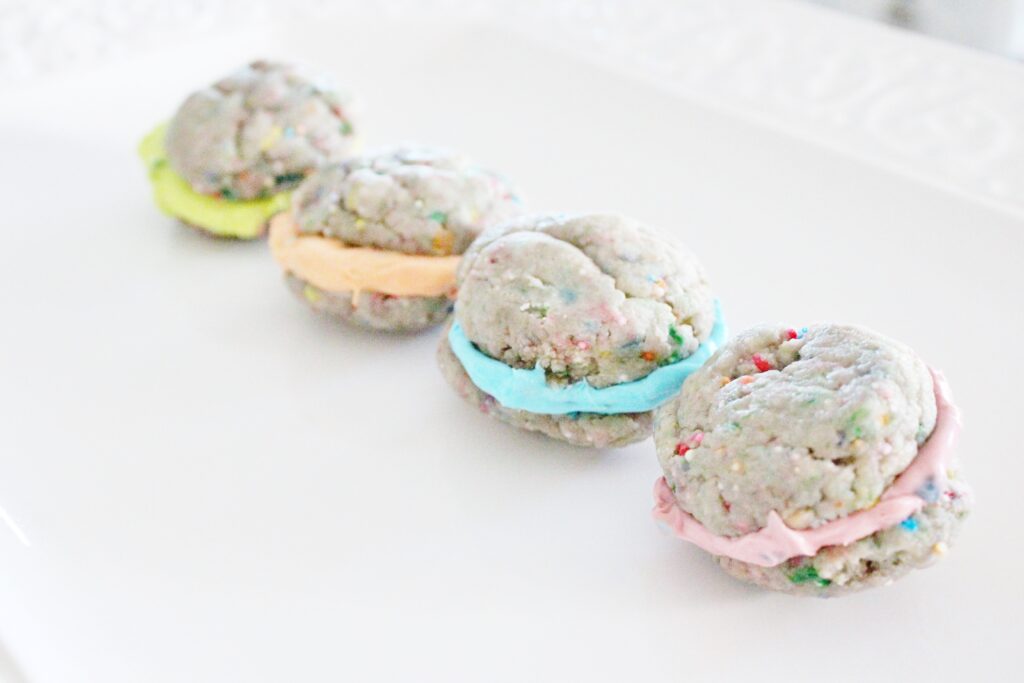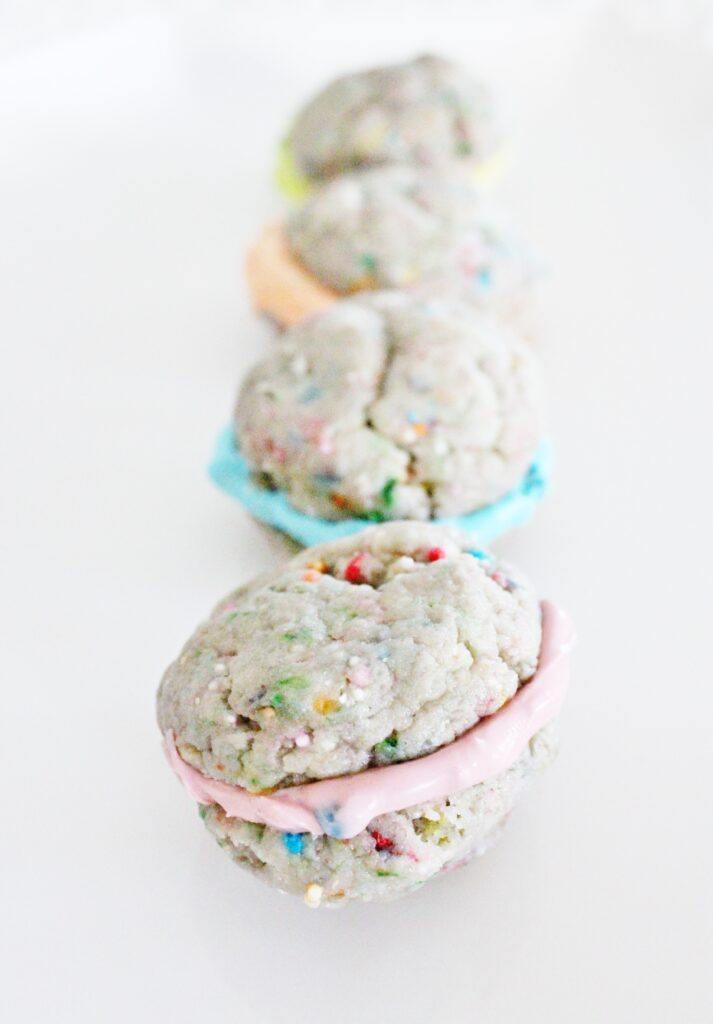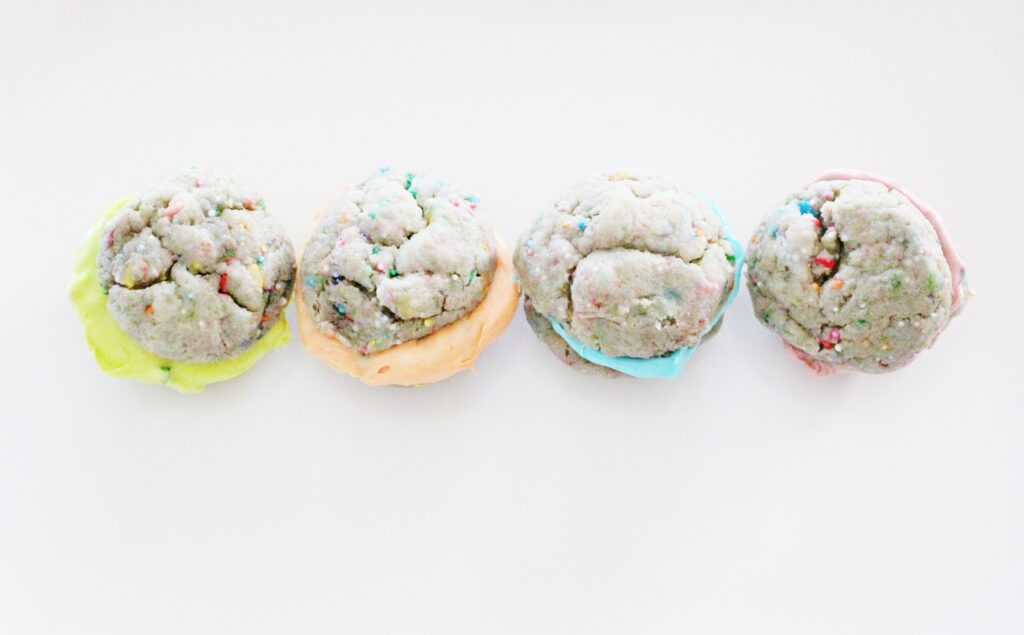 Rainbow Sandwich Cookies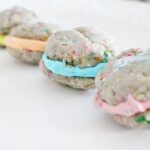 1 Box Funfetti Cake Mix
1 Egg
8 oz Cream Cheese
1/2 Cup Butter
1 Container Funfetti or Vanilla Frosting
Food Coloring
Mix cake batter, egg, cream cheese and butter till combined

You can add in extra sprinkles for more pops of color!

Chill in fridge for 30 minutes.

Preheat oven to 350 and line cookie sheet.

Form dough into 1 inch balls and press down to flatten.

Bake for 11-12 minutes and let cool.

In separate small bowls, spoon a dollop of icing and add your favorite food coloring.

Allow cookies to cool and sandwich icing between two cookies.