This shop has been compensated by Collective Bias, Inc. and its advertiser. All opinions are mine alone. #GladeAtmosphere #CollectiveBias
We just finished our master bedroom and closet makeover. It's been a long time coming and I am so happy that it is finally complete. I will be posting the full master bedroom reveal later but for now here is a little bit of my thought process.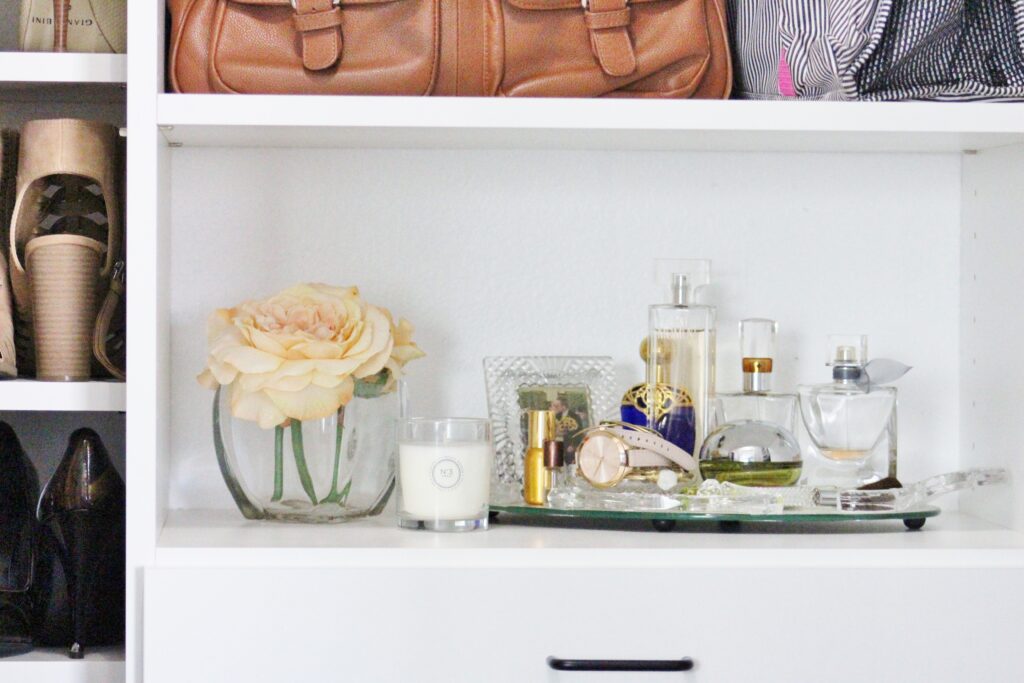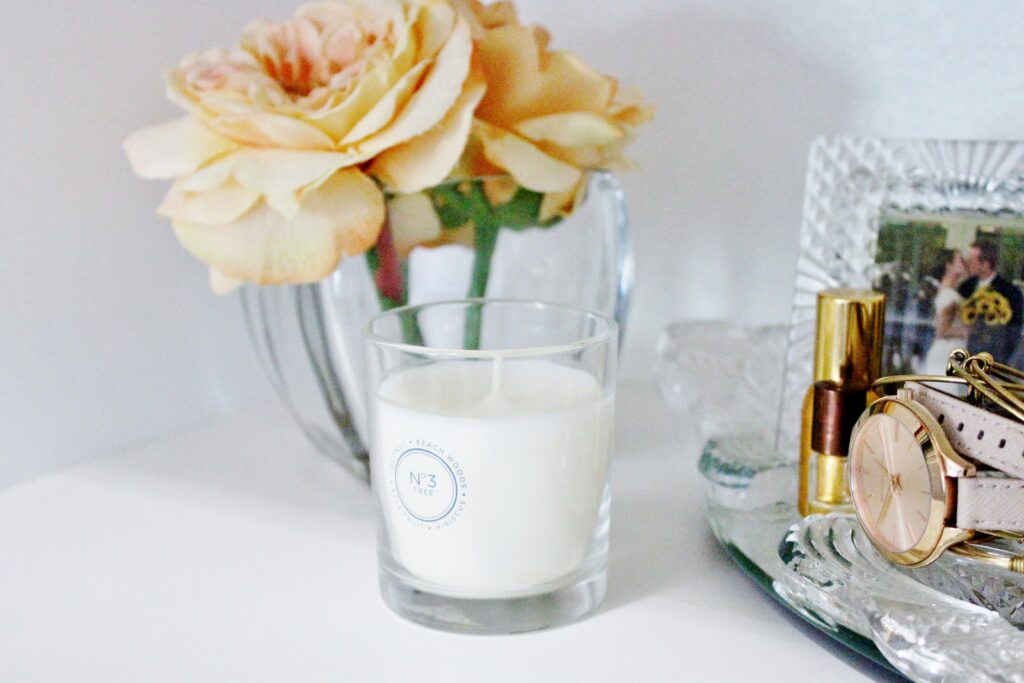 When we made the choice to stay in our smaller starter home after graduate school, we knew that some big projects were in order to make our house feel like a home. One of those was to utilize all the space in our closet and make our bedroom feel more relaxing and inviting. Here are 5 ways that helped me personalize our dream space.
Color palate. It's no secret that I am obsessed with pink! I didn't want our room to feel over feminine or masculine so we compromised using shades of both of our favorite colors. Instead of pink and blue we went with blush and teal with gold accents to warm up the area. It's not overwhelming for either of us and we are both incredible pleased with the result. Our entire house has these colors running throughout so it just seemed right to carry the trend into our master.

Rainbow Magic. I just love organizing by color! I think it is incredibly inviting to a space and visually appealing, plus it helps when picking out clothes in the morning. I usually start with black and work my way from there. We colored coded our shoes, clothes and accessories. I should probably take 2 seconds to rave about the KonMarie method including her folding method. She helped both of us get rid of so many clothes and make space for the ones we love. She is a genius. 

Fragrance + Memories. I can never pass up a beautiful perfume bottle or a fragrant candle. Certain smells bring back so many delightful memories and helps give a room a scent of its own. I have my grandmother's and my mother's perfume bottles displayed with a collection of my own favorite scents. Also, in our room you will always find several candles. I love the aroma they add. I have fallen in love with The Atmosphere Collection™ Fine Home Fragrance by Glade®. When I look for a candle I am thinking about the atmosphere that I am trying to create. I choose Scent N°1 Enraptured™ – Jasmine and Cedarwood for our bedroom space because cedarwood has always been a fragrance we both were drawn to; it felt enchanting with hints of jasmine and rose petals.

Lighting. It's important that a space looks like you, but feels like you too. Lighting is a huge way to achieve this feel. During the day, I love for sunlight to fill up the room but at night I like a warm cozy feel. I added in the N°3 Free™– Coconut and Beach Woods candle to have the carefree feel that helps complement my décor along with scent N°1 Enraptured™. I love these Glade®candles because they are special curated and crafted with artisan scents that add a layer of sophistication meets relaxation. Candlelight is a great way to change your lighting inexpensively by running into your local Kroger store like Fry's and grabbing your favorite Glade® fragrance. Grab your own coupon at the bottom!

Blank Canvas. I read once that a room should feel collected and not decorated. I think one reason it takes me a while to design a space is because I hate just running to the store to grab the first thing that appeals to me. I don't want to hate it in 6 months or a year and have to change my mind. One of my absolute favorite pieces in our room are our two Degas paintings that Cameron bought me in Paris. Degas has been my favorite artist since I learned what art was and when Cameron purchased these I was head over heels. I always knew I wanted them in my home but the teal accents and feminine inspiration felt perfect in our master. A room is like a blank canvas with a world of possibilities.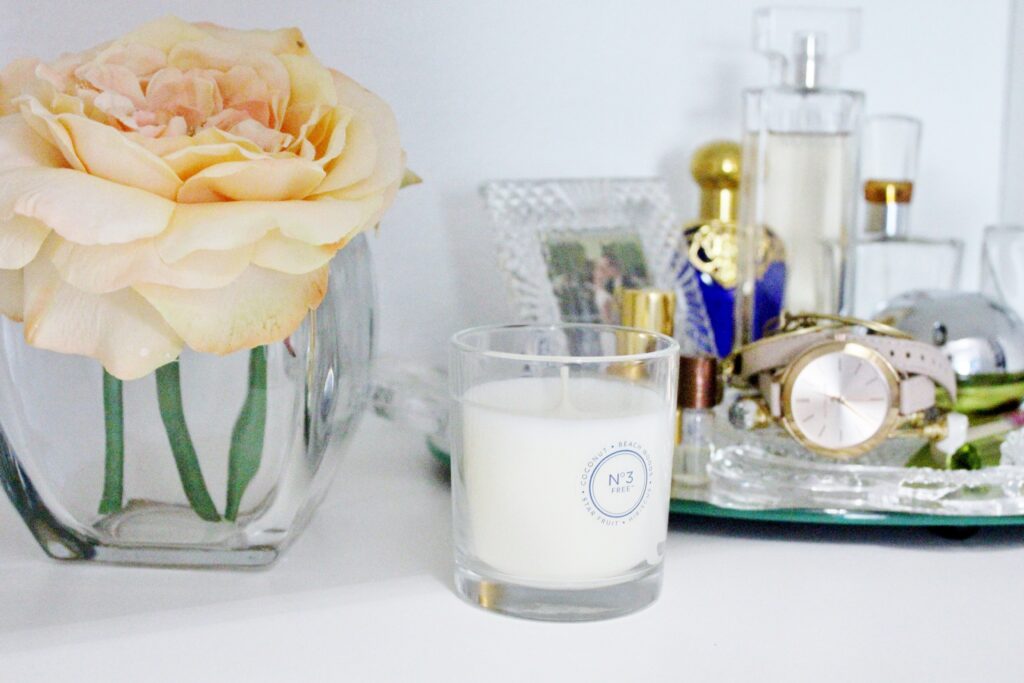 Save $1.00 when you buy any ONE (1) Glade® Atmosphere Collection™ Product. Valid 8/13 – 8/26.