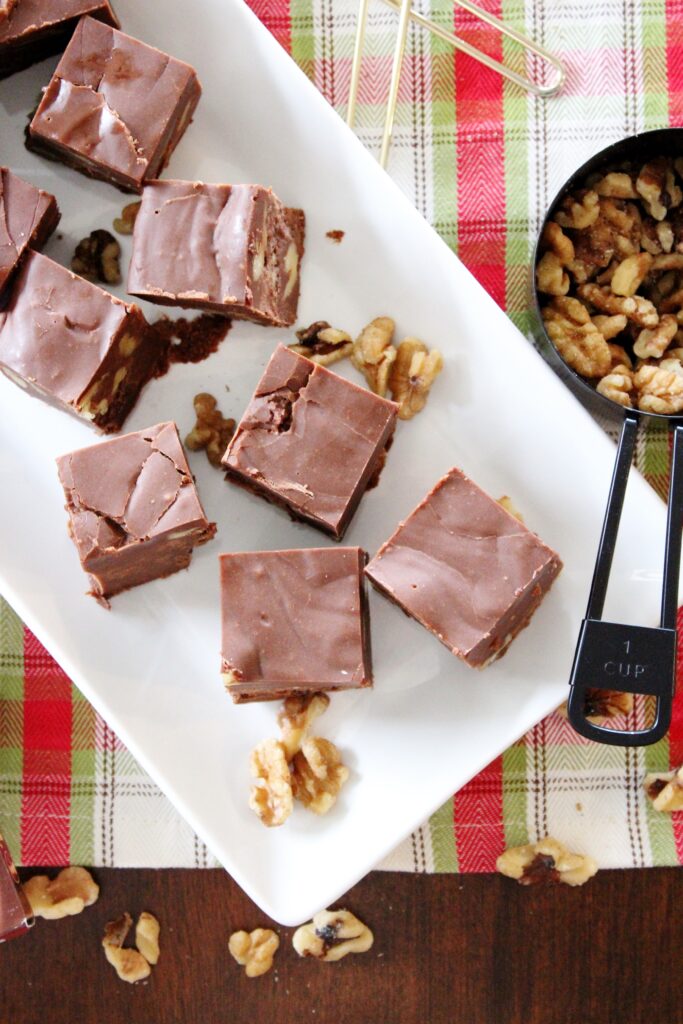 Fudge just screams Christmas to me every year. Growing up I always remember a dear family friend bringing us a package of homemade fudge all wrapped up and calling my name. It's such a good little treat and I love pinching off a little piece here and there to nibble through the day. Fudge is also a great neighborhood gift for friends to wish them a Merry Christmas!
Try out my favorite Old Fashioned Chocolate Fudge recipe below!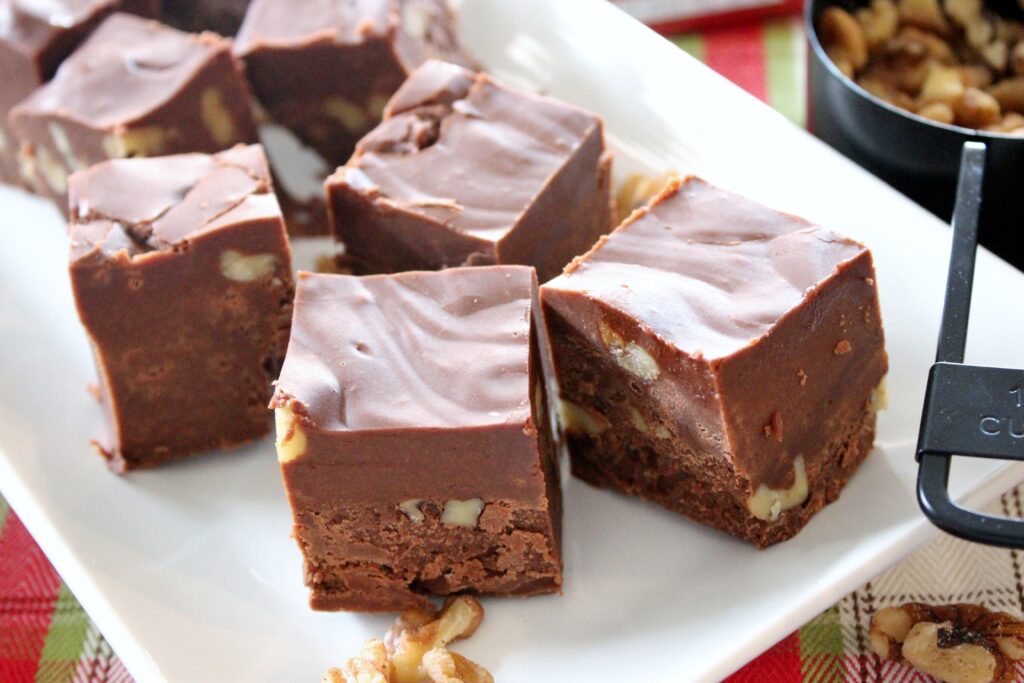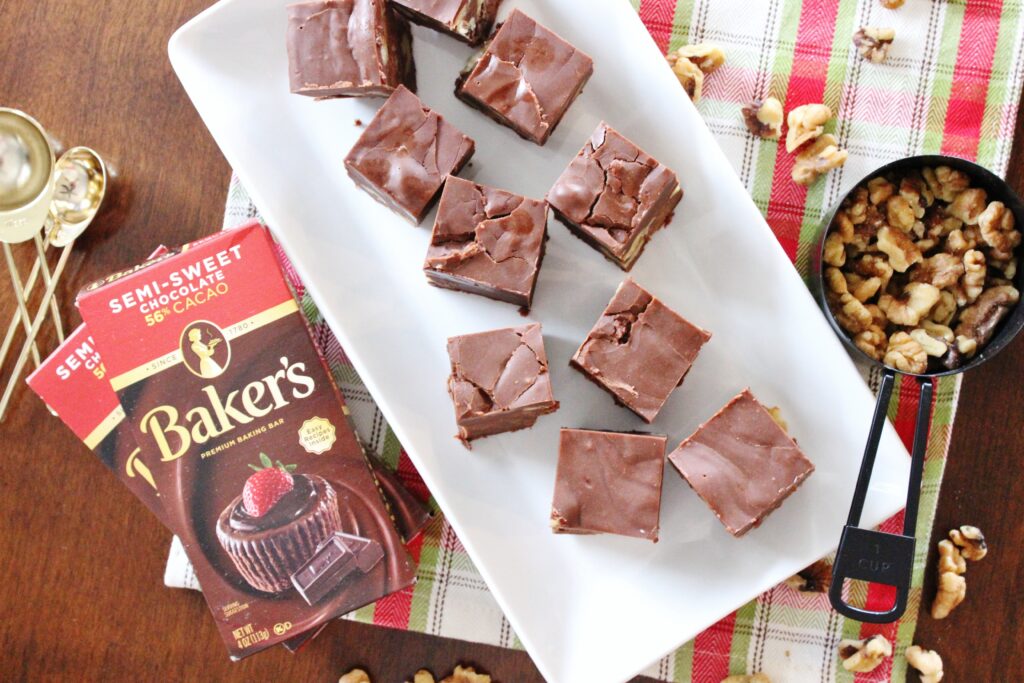 Old Fashioned Chocolate Fudge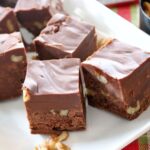 1 Jar Marshmallow Creme
1 1/2 cups Sugar
2/3 cup Evaporated Milk
1/4 cup Butter
1 cup Semi-Sweet Baker's Chocolate Premium Baking Bar
2 cups Milk Chocolate Morsels
1/3 cup Chopped Nuts (I love pecans or walnuts in mine!)
1 tsp Vanilla
Line an 8×8 inch pan with parchment or wax paper.

In a large saucepan combine marshmallow cream, sugar, evaporated milk, butter and salt.

Bring to a boil stirring constantly for 5-10 minutes.

Remove from heat and pour in semisweet chocolate chips and milk chocolate chips.

Stir until chocolate is melted and smooth and add vanilla.

Fold in nuts.

Pour into lined pan.

Chill in refrigerator for 2 hours till firm.

Cut into squares to package and gift or enjoy yourself!