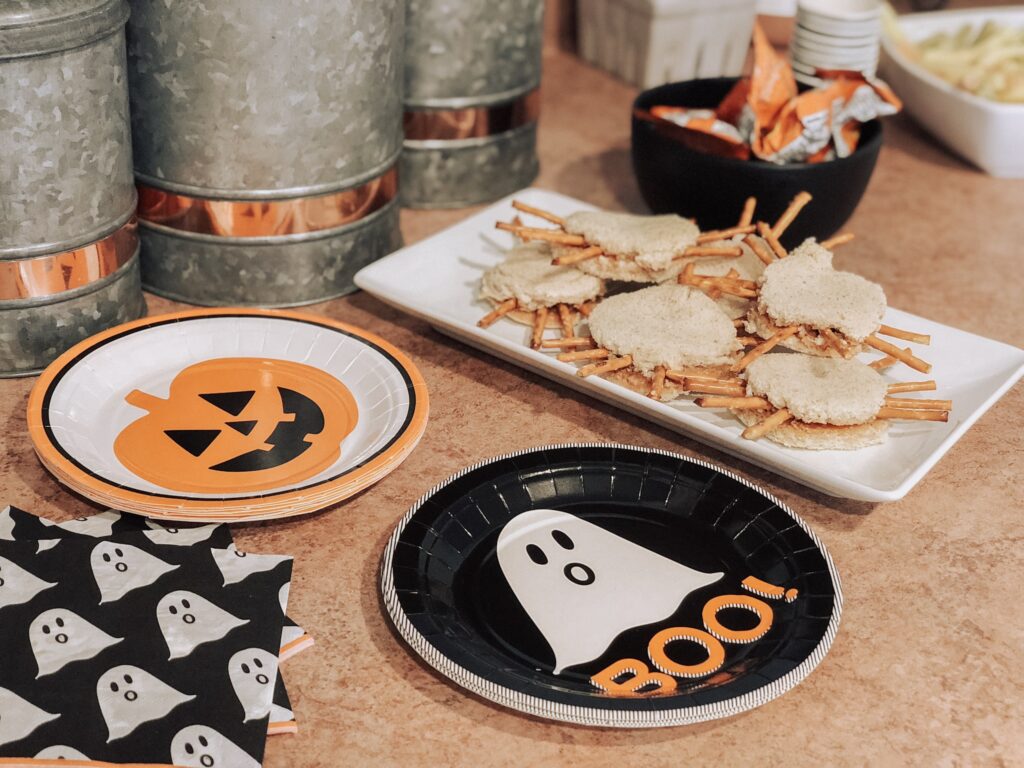 Today was batty! But in the best possible way 🙂 Ryker and I had a few friends over to celebrate one of our favorite holidays. Actually, by a few I mean 7 kiddos and 5 little babies. It was a little crazy but those are the best kind of memories right?
I pretty much threw this party together in just a few days. I made a little invite I texted to some friends to come over in costume and then came up with the 3 low stress activities I wanted to do. It was so easy and today I am sharing how you can throw a low stress party too!
Monster Cookie Decorating
We started off the party with Monster Cookie Decorating! Ryker was pretty much "let's get this in my belly as quickly as possible" but it seemed like some of the kiddos really had fun decorating and expressing their creativity 😉 I think the hit of the cookie decorating was definitely the 'eyeballs' sprinkles.
This was low prep and stress with store bought sugar cookies and then I laid out the sprinkles and frosting.

WHAT I WOULD DO DIFFERENTLY: Overall it went pretty smooth but I would pre-portion the frosting and sprinkles for each kid so everyone can frost at the same time and there isn't anyone using all of the sprinkles.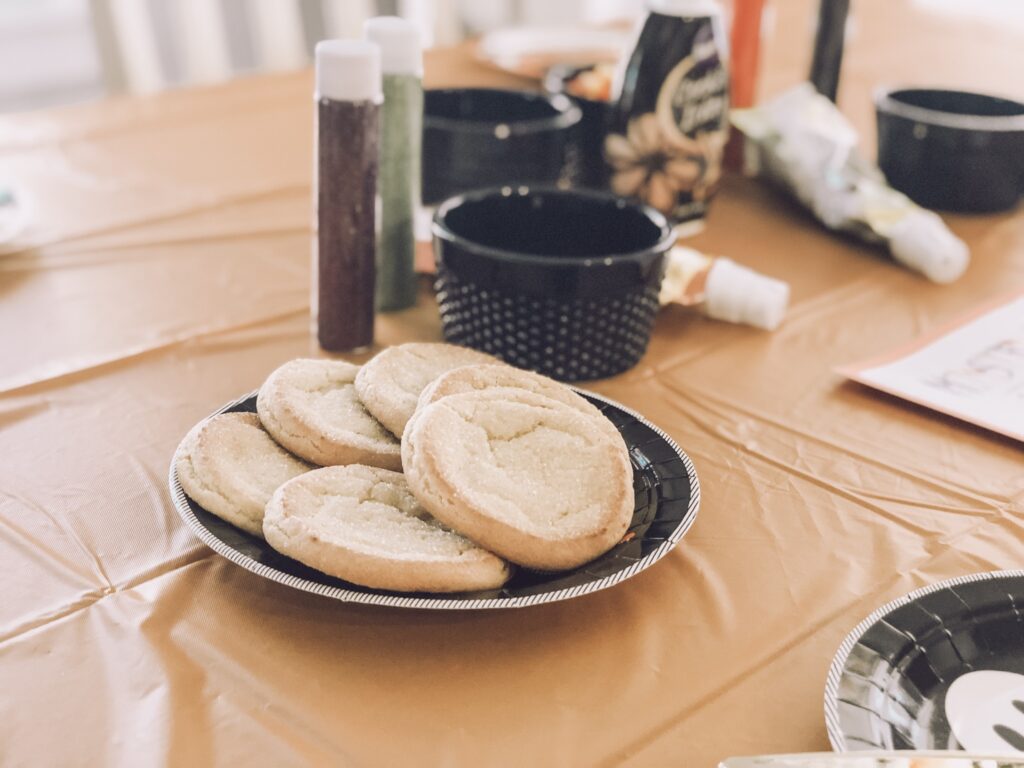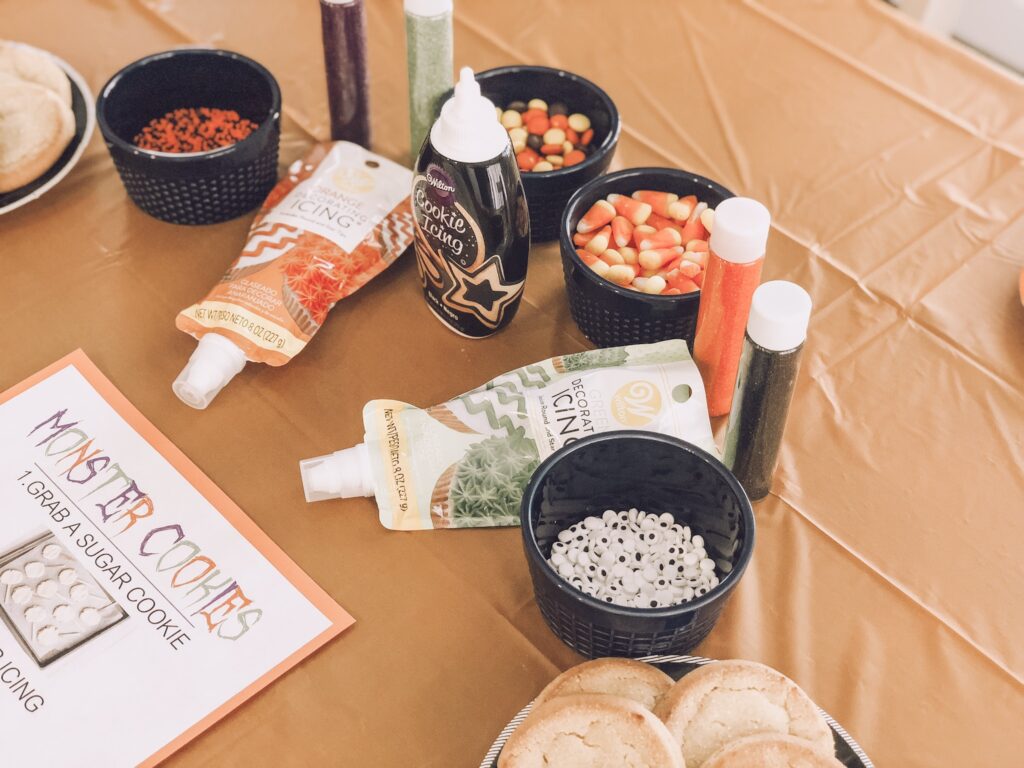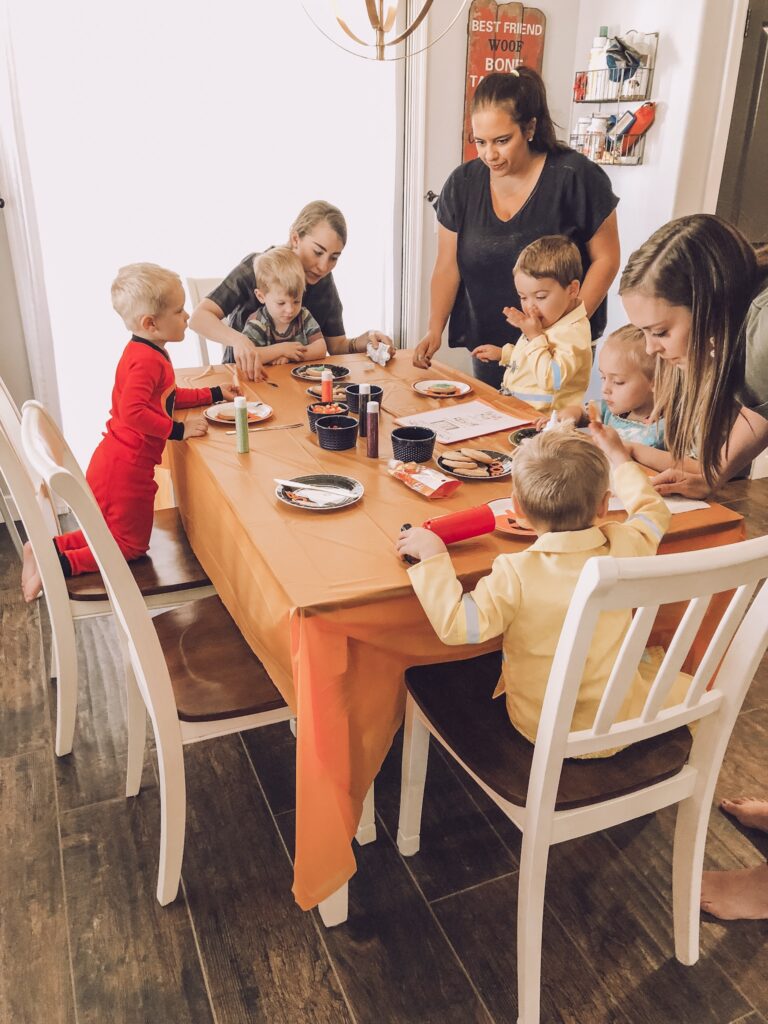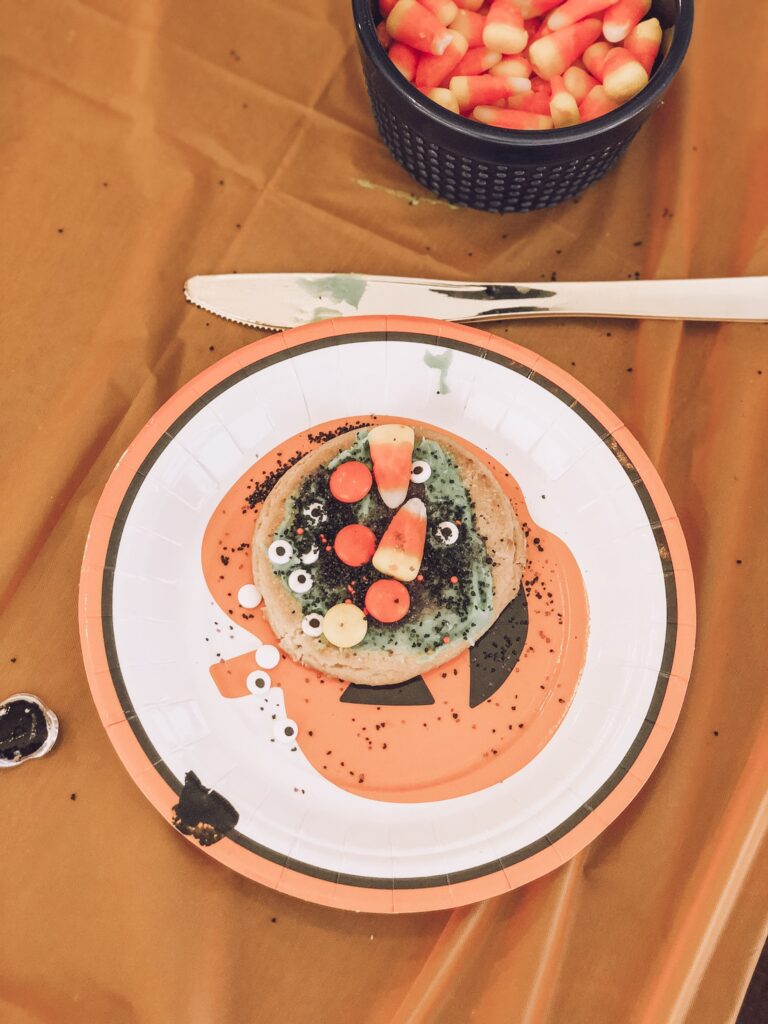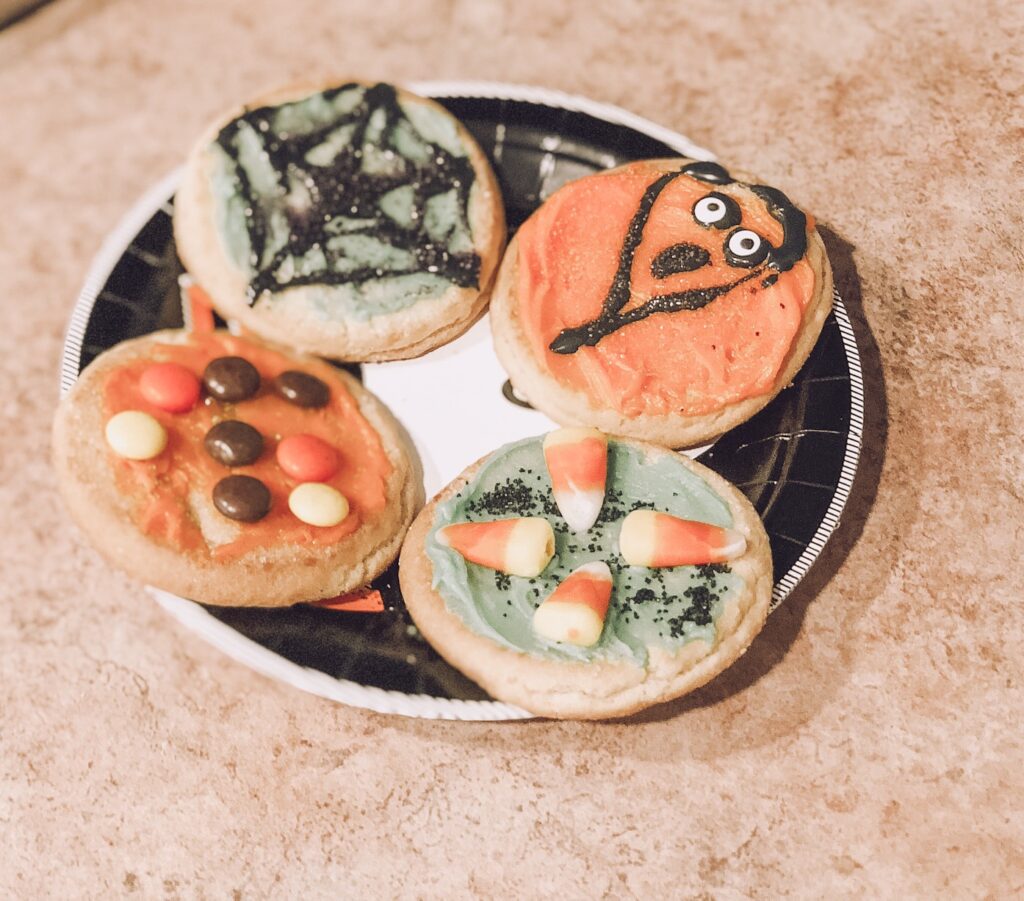 Spooky Arts + Crafts
We then moved on to Spooky art work.
I had a ton of paper bag lying around in my pantry to I pulled those, some paint, stickers and crayons along with a few cutouts kids could use for eyes or faces. Then we just let them be creative and make paper bag monsters.
I also cut some apples in half to use as stamps to look like pumpkins.
I printed out some free Halloween coloring pages as a backup too because I know how much Ry just loves to color.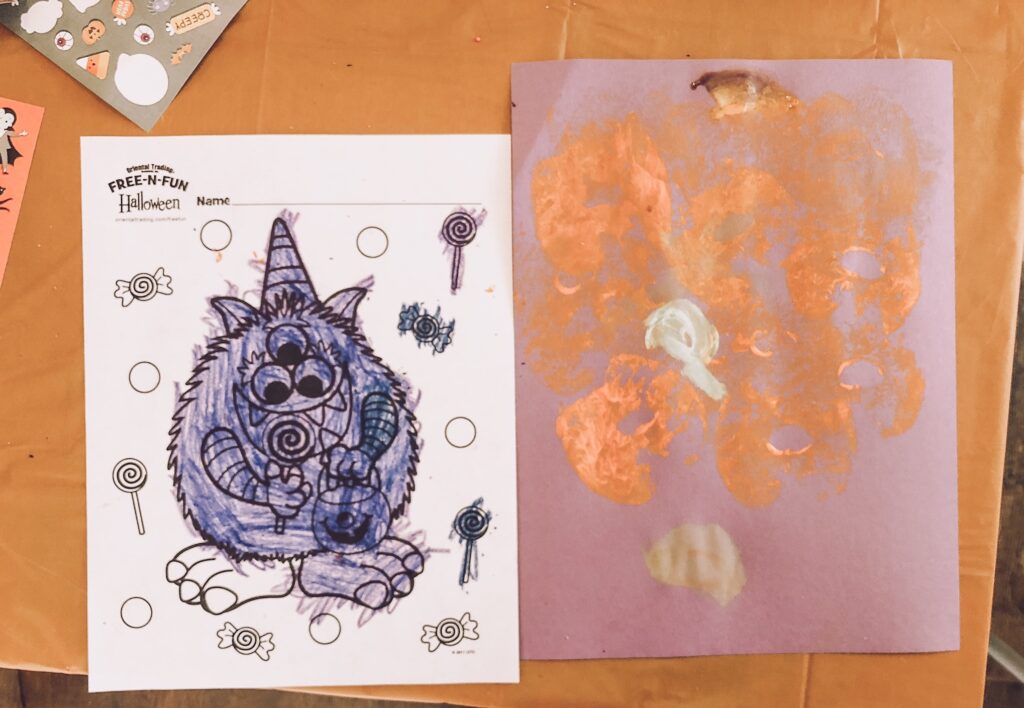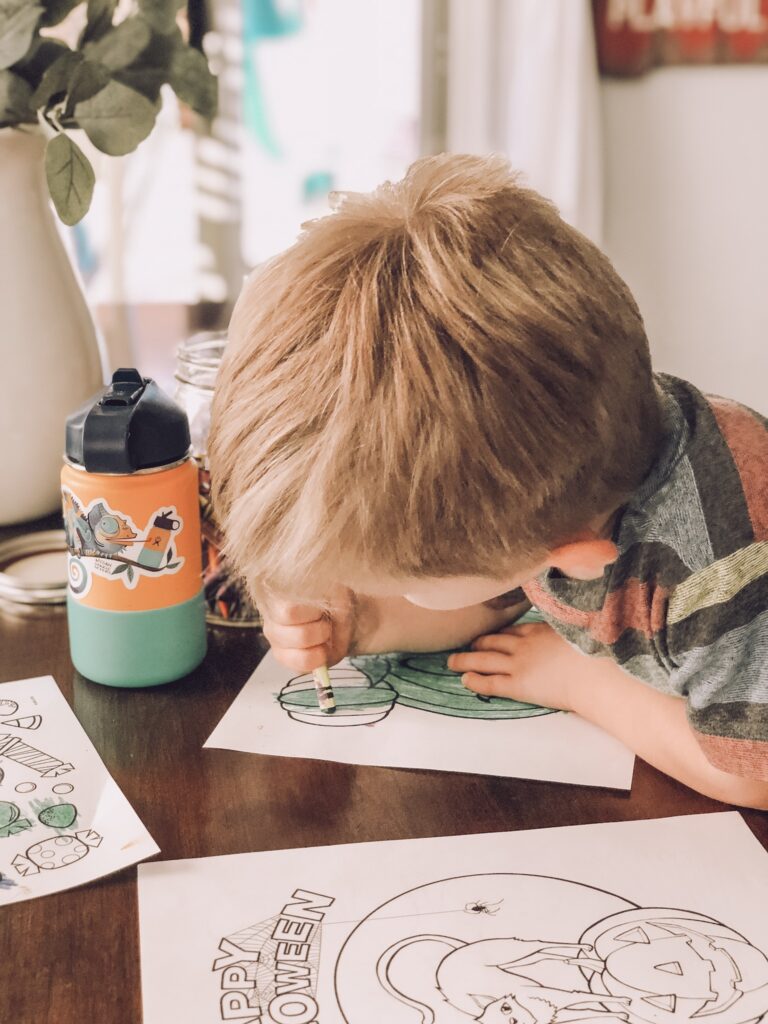 Halloween BINGO
Our last activity I didn't snag any pictures, but I had picked up some Halloween BINGO cards from the Target dollar spot and we all played. It was a little harder with the younger kids and parents had to help a lot. I think next time I would just forgo this one and move onto food.
FOOD!
Okay my favorite and GO TO TIP is to lay down 2 plastic table cloths on your table. One for the arts and cookie decorating and then you can just fold it up and throw it away. Underneath in a brand new table cloth for when you serve snacks.
I kept food simple with Annies Fruit Snacks – I had a huge box from Costco and picked out the orange ones.
I put out some veggie straws and pumpkin crackers and one of my friends brought cuties with little pumpkin faces.
I made spider PB+J which was probably the most time consuming part I put into the whole party but it still wasn't bad at all. I just used a cookie cutter to cut the sandwich into a circle and added pretzel sticks as spider legs.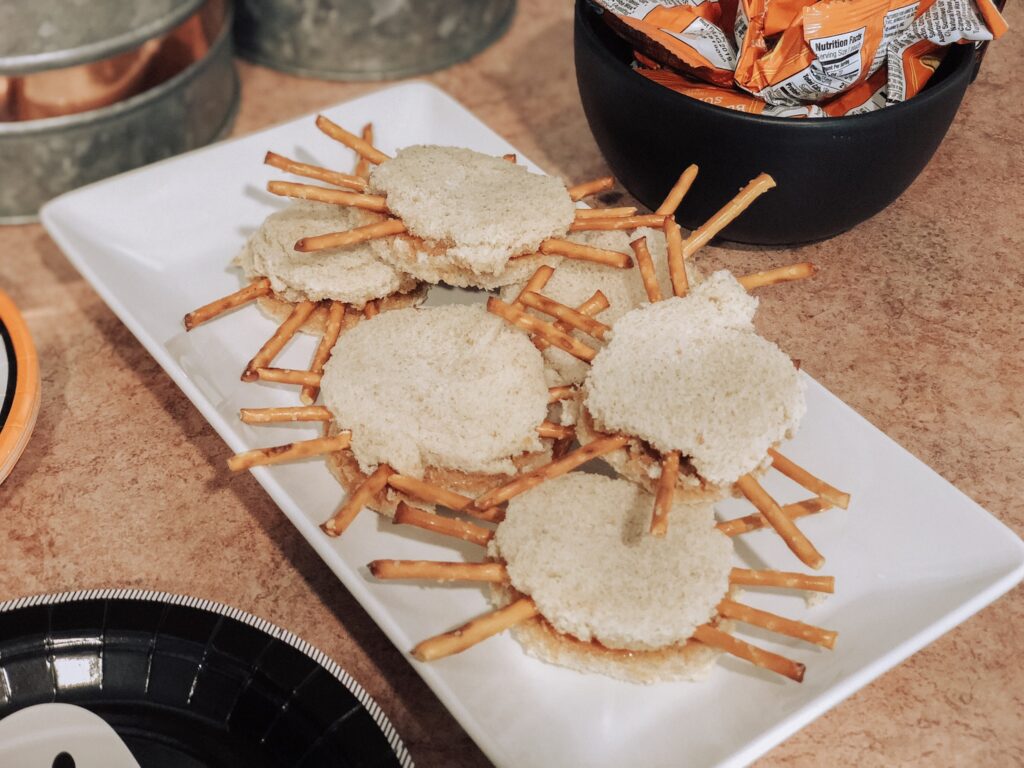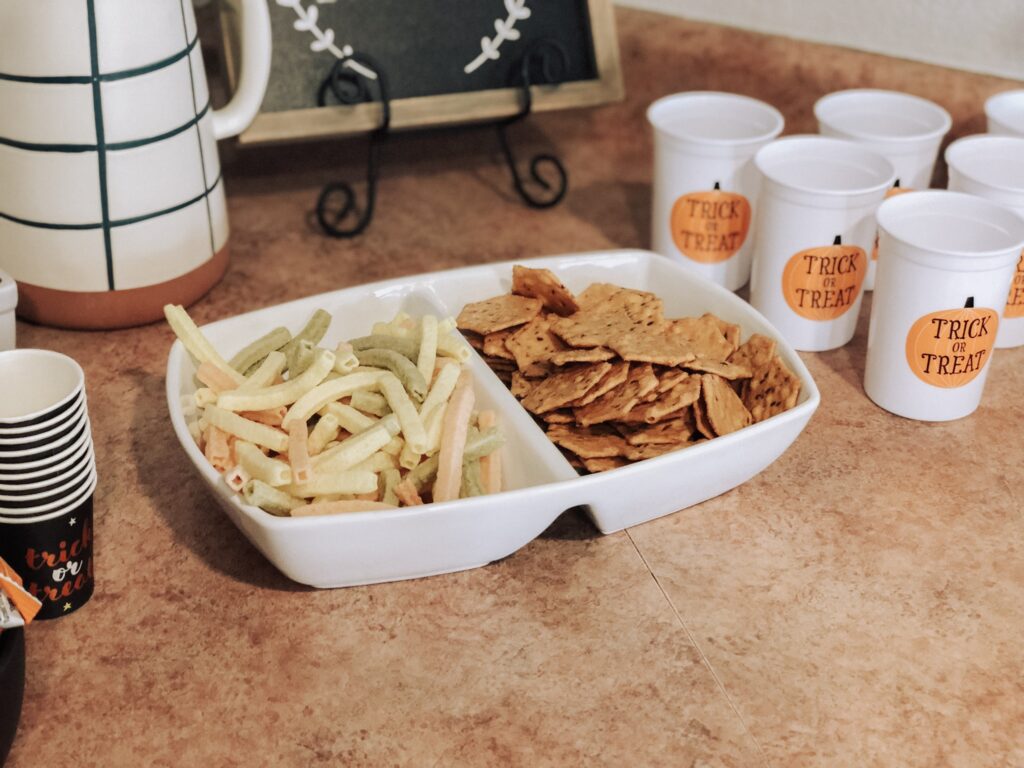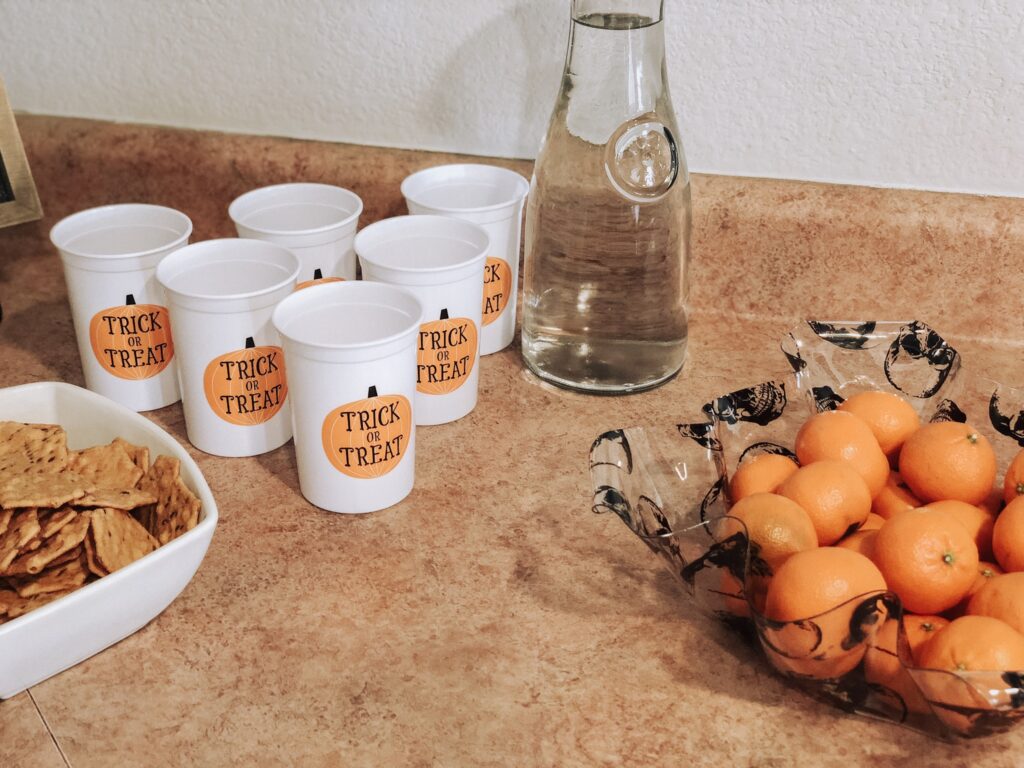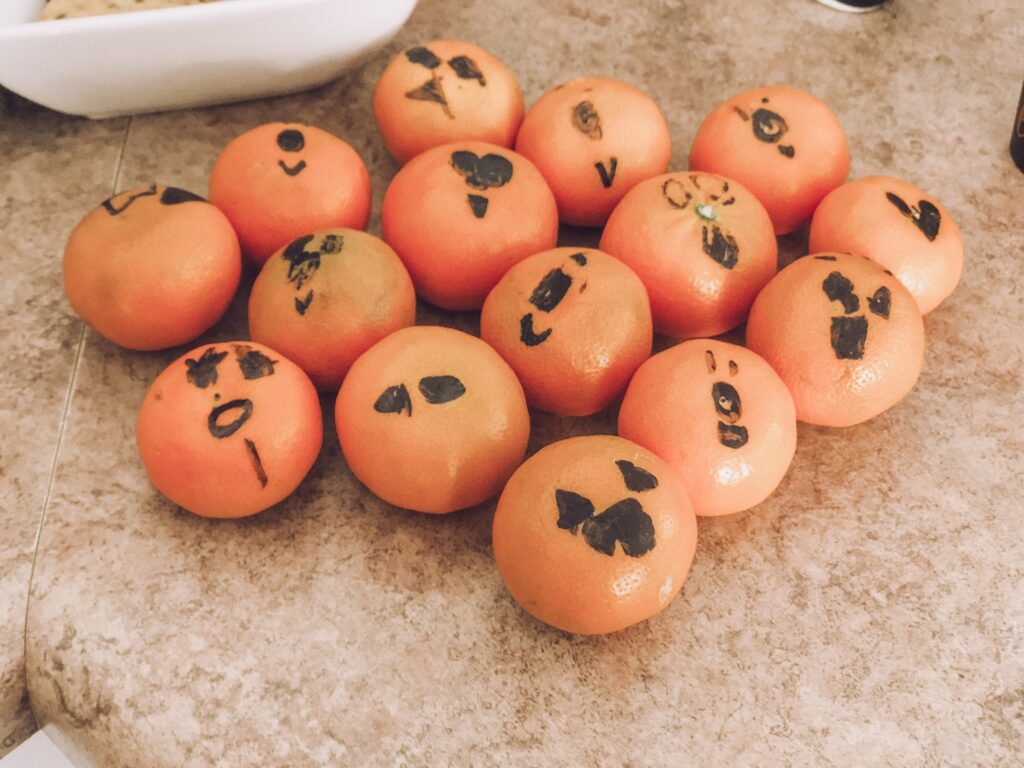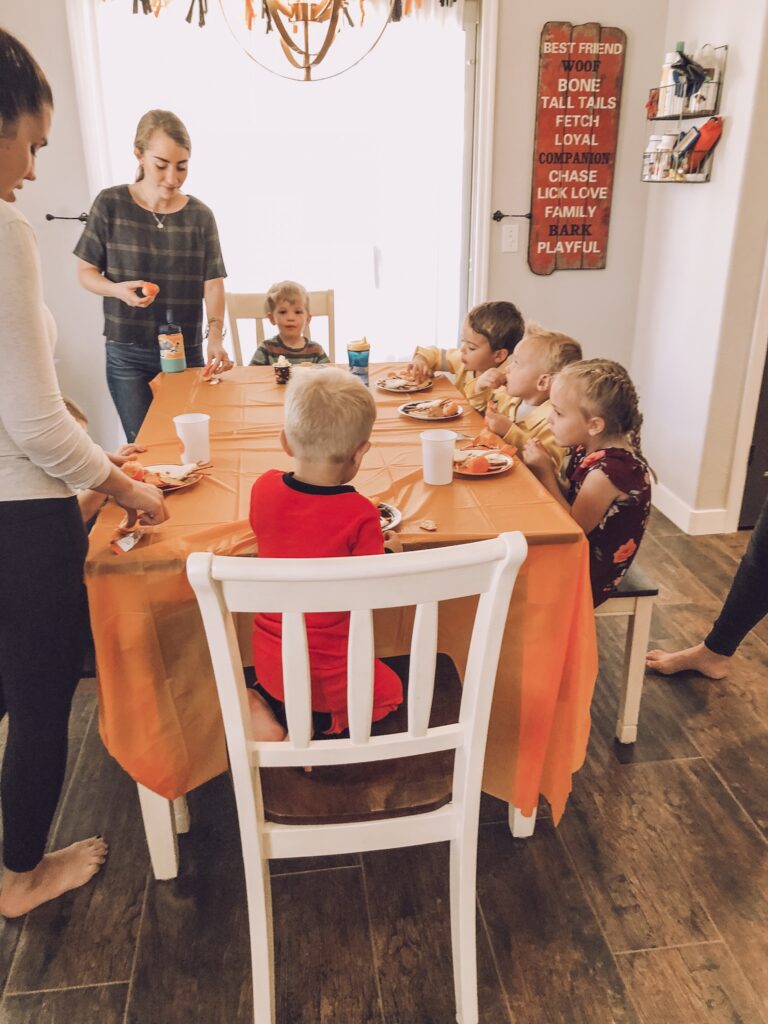 What I Would Do Differently
I already talked about a few of these but here's a little list to break it down:
Pre-portion the frosting and sprinkles for each kid.
Only do one craft but keep the coloring pages!
Cut out the BINGO game
Have a bigger space so I can invite more people.
Maybe host outside?