Back in May, I raced in the Moms Tri for my 3rd time and every year I love it. My first year, I completed the entire race by myself and it was my first triathlon ever! It was such a crazy experience because it was my post baby goal for 2016; 5 months after having Ryker. In 2017, I competed on a team with some friends and then took the next year off to have Riggs!
Well surprise, surprise. This was one of my slowest runs yet because I was actually 5 weeks pregnant with baby #3 here! I felt great in the swim and bike and then took the run nice and slow, knowing it would probably be my last time competing for a while and I wanted to soak it all in and not worry about results. Maybe I will be back in 2020 – time will tell.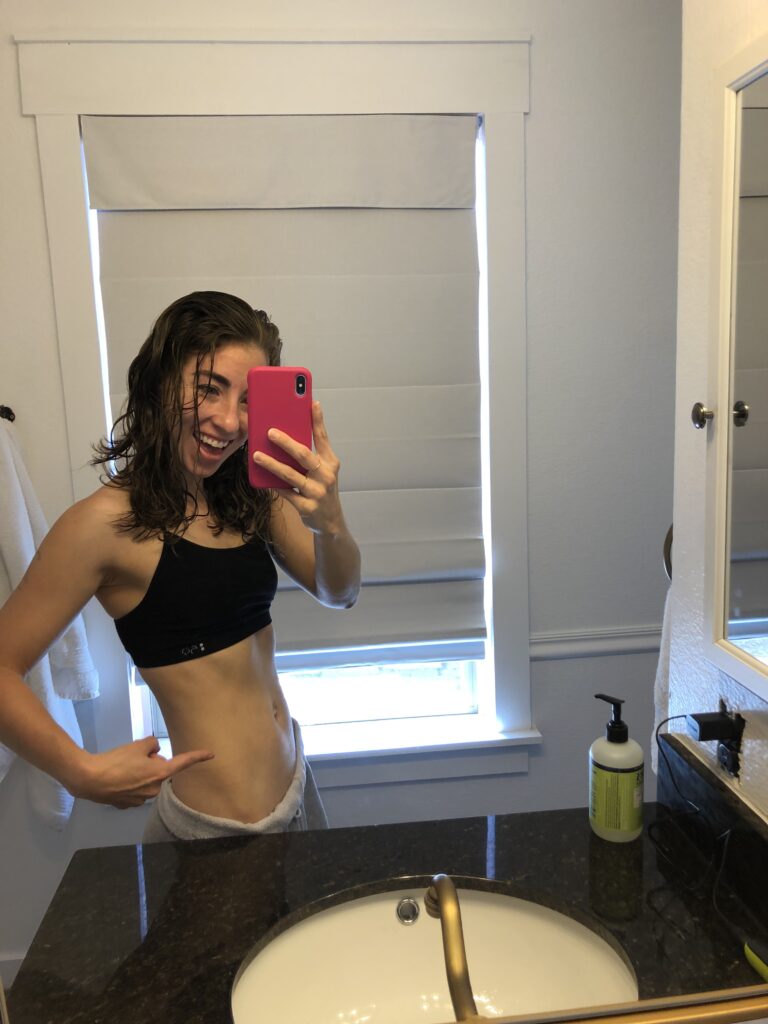 If you have never competed in a Tri and really want to, YOU SHOULD! This is the absolute best race for a first timer! It's so well organized and everyone cheers you on. Plus seeing your kids and family at the finish line makes it so worth it!