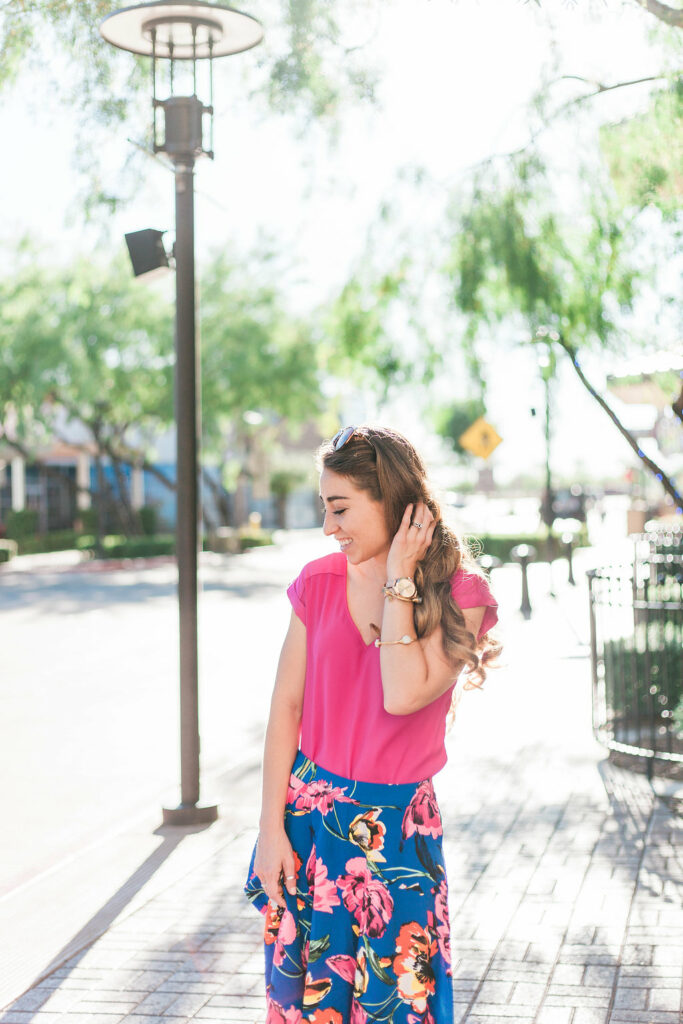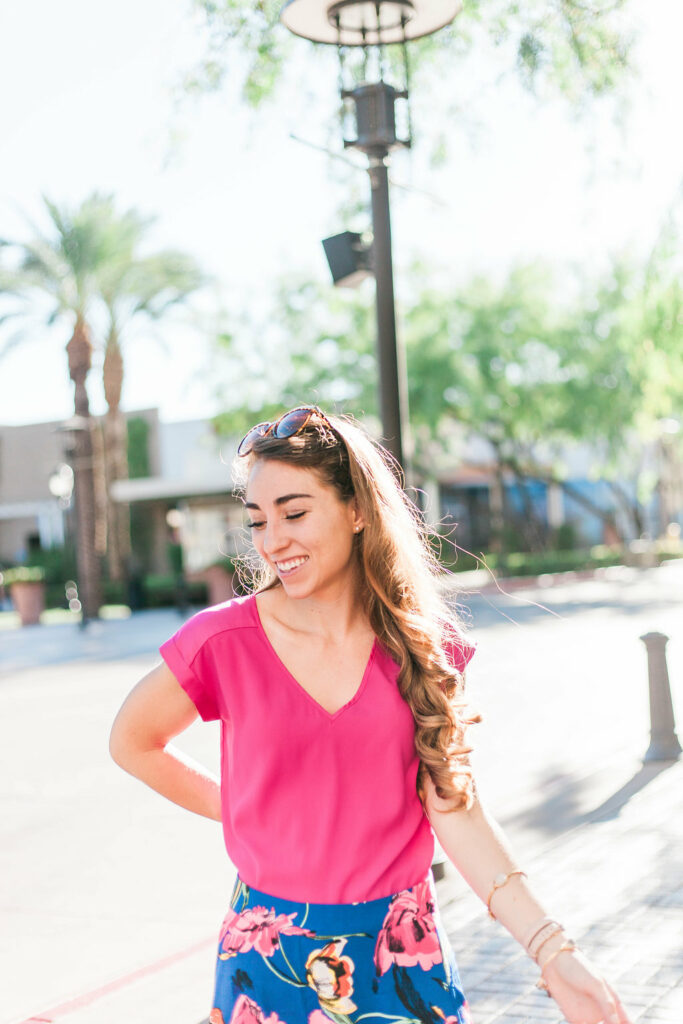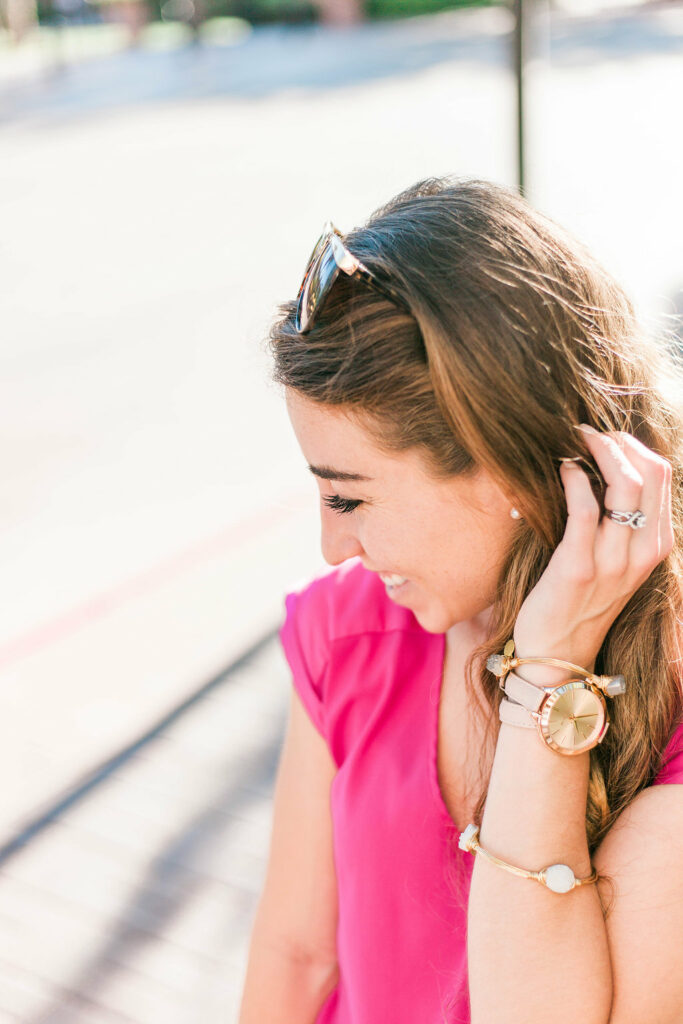 Photography J Petite Photography
Skirt: Shop Stevie | Shirt: Express | Shoes: Dillard's | Watch: Michael Kors | Bangles: H. M. Willow
Daily, I check the weather praying that Arizona will get out of this 100 degree weather! Y'all this is the week!!!! ..Hallelujah..
I never really go to a full Fall wardrobe but I like to have some transitional pieces and some warmer colors to turn to. I found some beautiful dresses on Shop Stevie that I am really excited to try out. They have lighter fabrics but can be layered when it finally cools off for good.
I hope y'all are having a wonderful Tuesday. Today consists of splash pad fun with my mini and making our favorite energy bites!