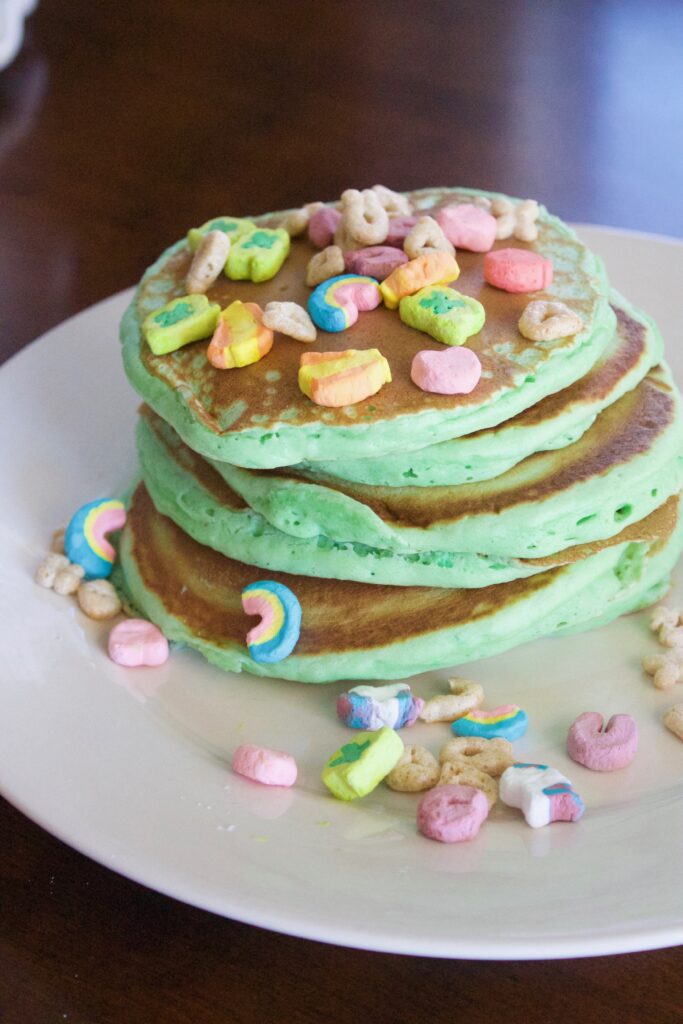 Oka, REAL TALK… If I could give myself an award off of 1 day of parenting – today would be that day! I never buy sugary cereal but this week I caved AND planned ahead. Instead of buying a whole box – I opted to buy two of the grab and go cups. Worked like a charm 😉
I started off our St. Patrick's Day tradition with Lucky Charms Pancakes. I mean if that doesn't take you right back to childhood, I don't know what does! Seriously so easy and Ry thought it was "cooool mom"
We spent the rest of the day at the Air Force flight show where you can watch fighter jets and get up close and personal with tons of different planes.
Needless to say, the kid was in heaven. He kept shouting "again again" when the planes did crazy stunts right in front of us. It was the best day and I love making these fun little memories with my family!
Next year, I am going to try and bake the cereal into the pancakes instead and see what happens. I'll keep y'all posted.
Have a lucky day 🙂
Lucky Charms Protein Pancakes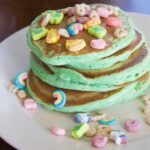 1 cup Kodiak Pancake Mix
1 cup Water
Green Food Coloring
1 cup Lucky Charms Cereal
Mix pancakes as directed on box and mis in 4-5 drops of food coloring depending on how green you want your cakes.

Cook pancakes as directed on box.

Top with Lucky Charms Cereal and serve!

You can separate out just the Lucky Charms marshmallows or just grab a handful of cereal and sprinkle! Enjoy