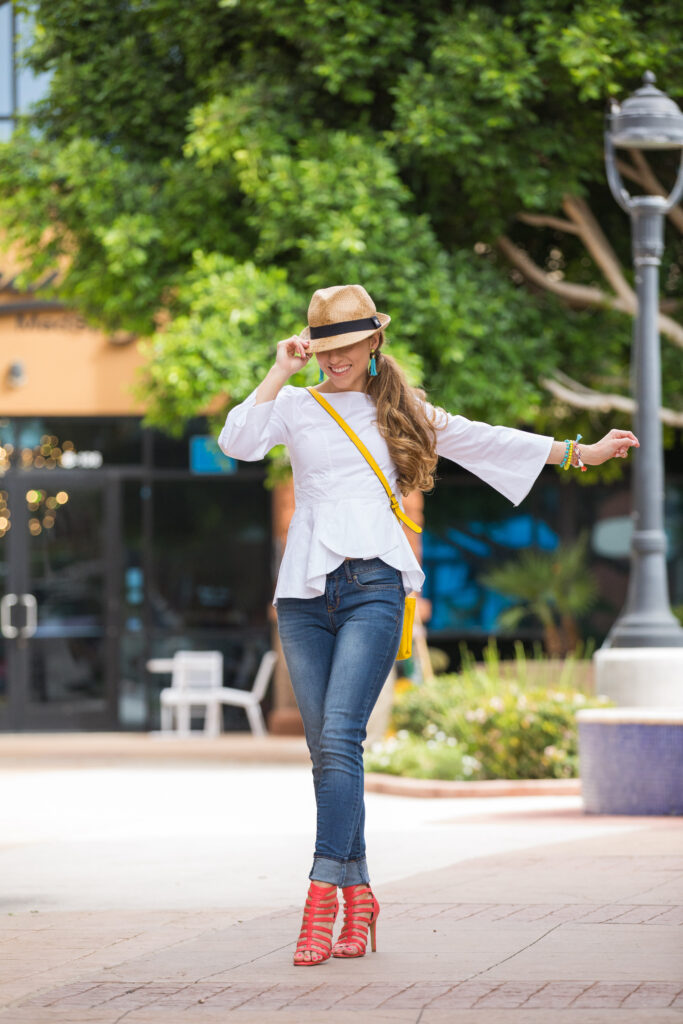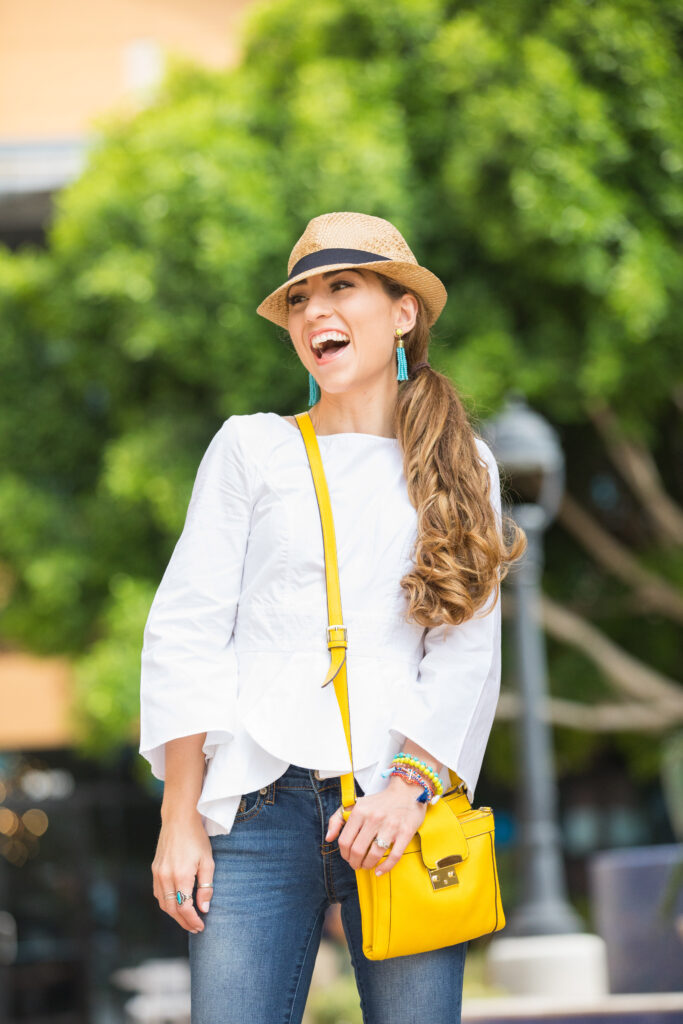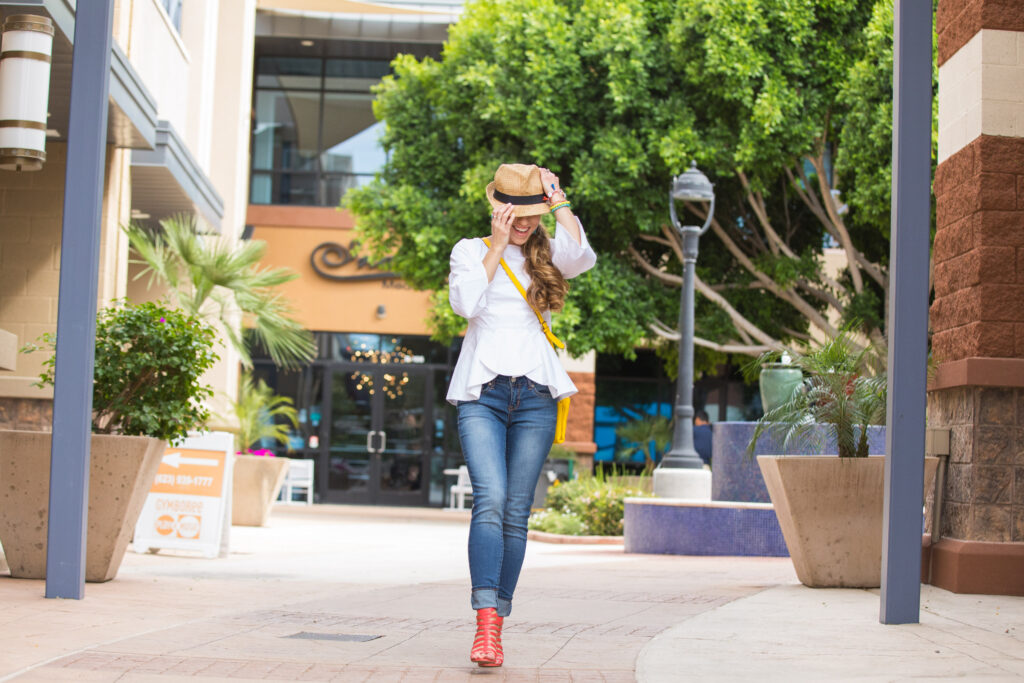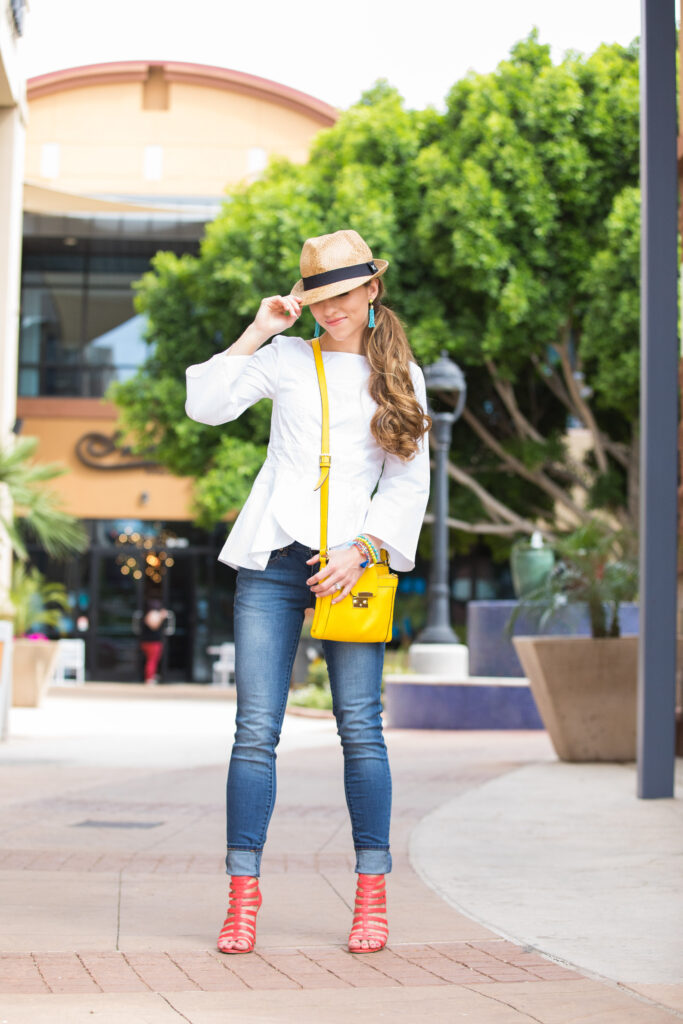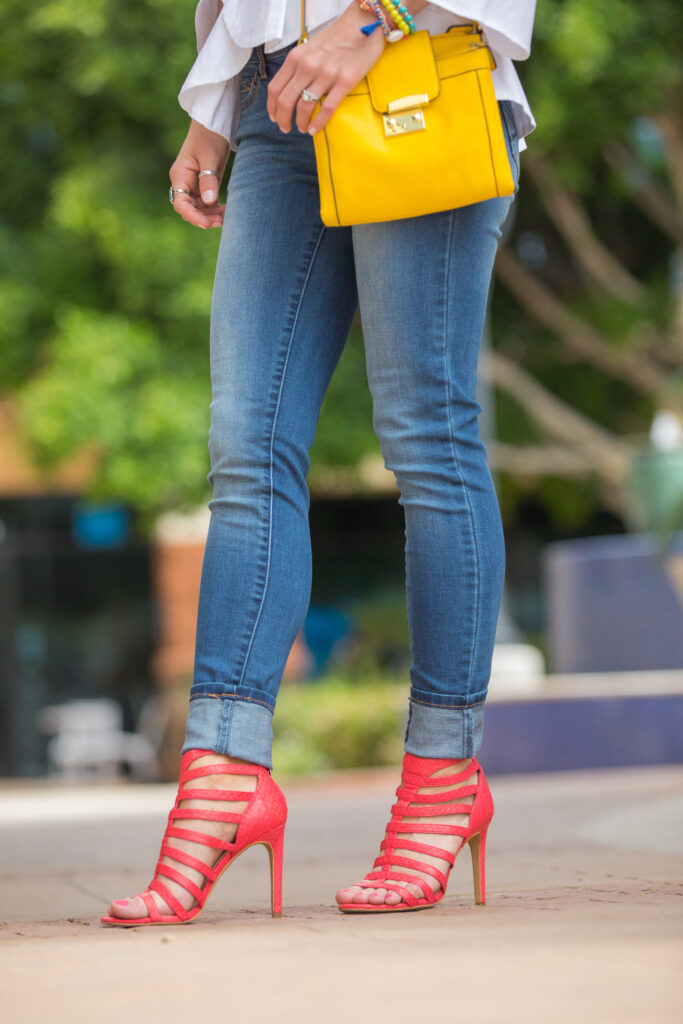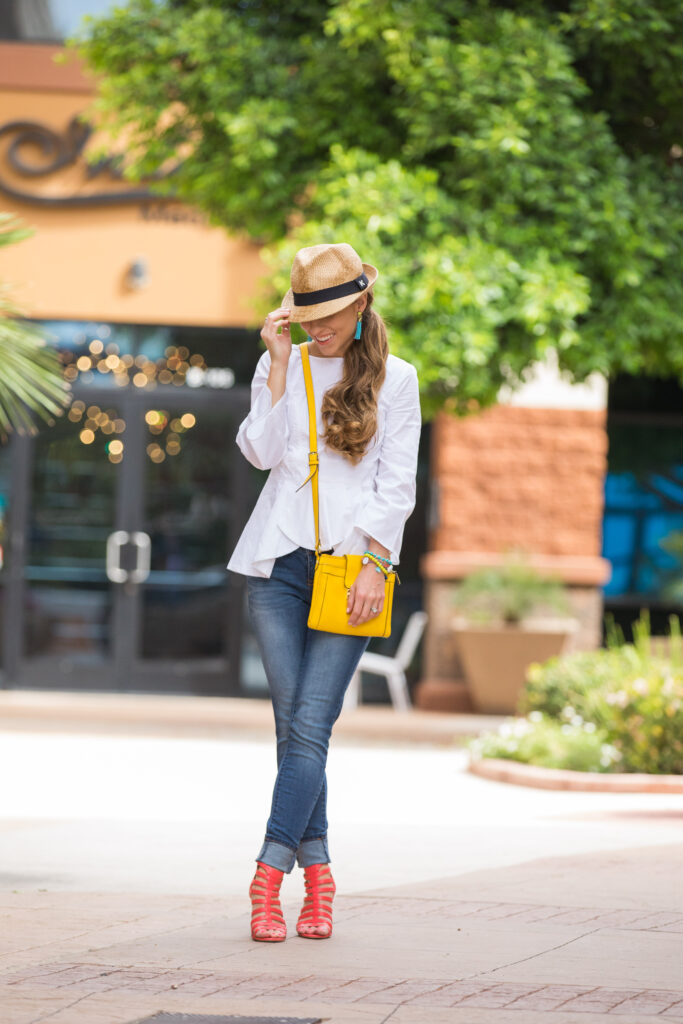 Photography: Melinda Pike Photography
Shirt: Eshakti c/o | Jeans: Aeropostale | Shoes: Dillard's old but love these | Purse: similar here | Earrings & Bracelets | Lips: Kisses by Katie in Bombshell
CINCO DE MAYO!
Does anyone else just love the first week of May?! My organizational heart just loves the first day of a new month, then you've got Star Wars Day which also doubles as my SILs birthday and then Cinco De Mayo!
H E L L O all the tacos you can eat!!! It's a good thing too because I am carb loading for a race. More on that in a sec…
Let's talk trends… I have totally fallen for bell sleeves! They remind me of fun summer nights in Mexico on our honeymoon or dancing the nights away in Panama. I get giddy when I can bust out my favorite heels too because these don't get seen as much since I am chasing around a toddler.
If you don't know my love for Eshakti you can pick from hundreds of styles of clothes, send in your exact measurements and have a custom piece sent right to your door. I have used them to lengthen dresses, add pockets or sleeves and make sure the shirts fit my petite frame.
Head over to Eshakti.com to get your personalized custom fit today!