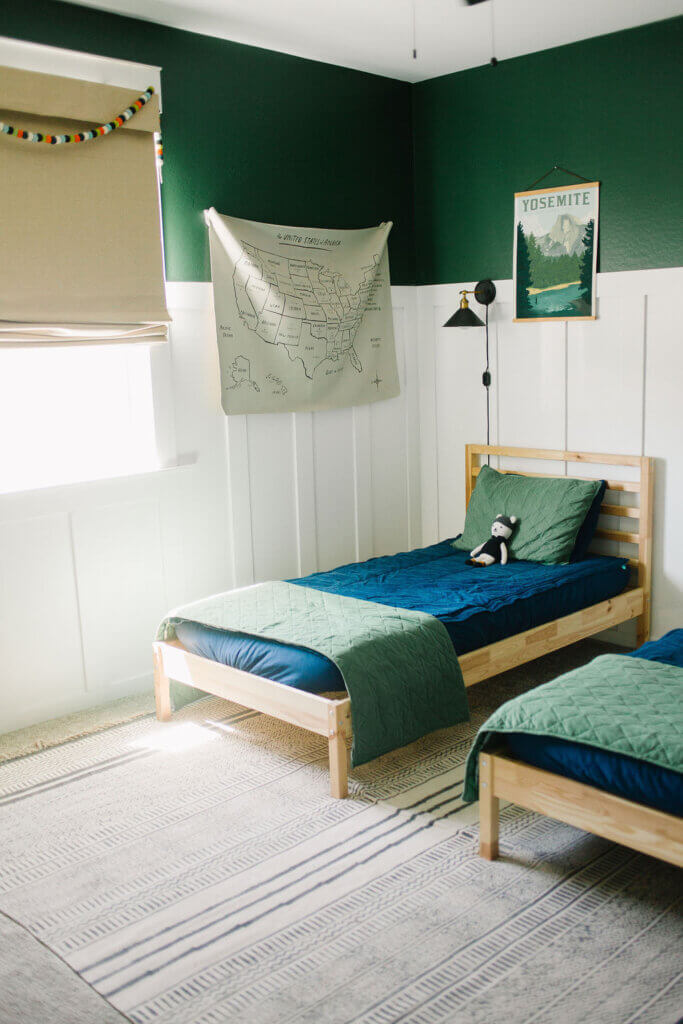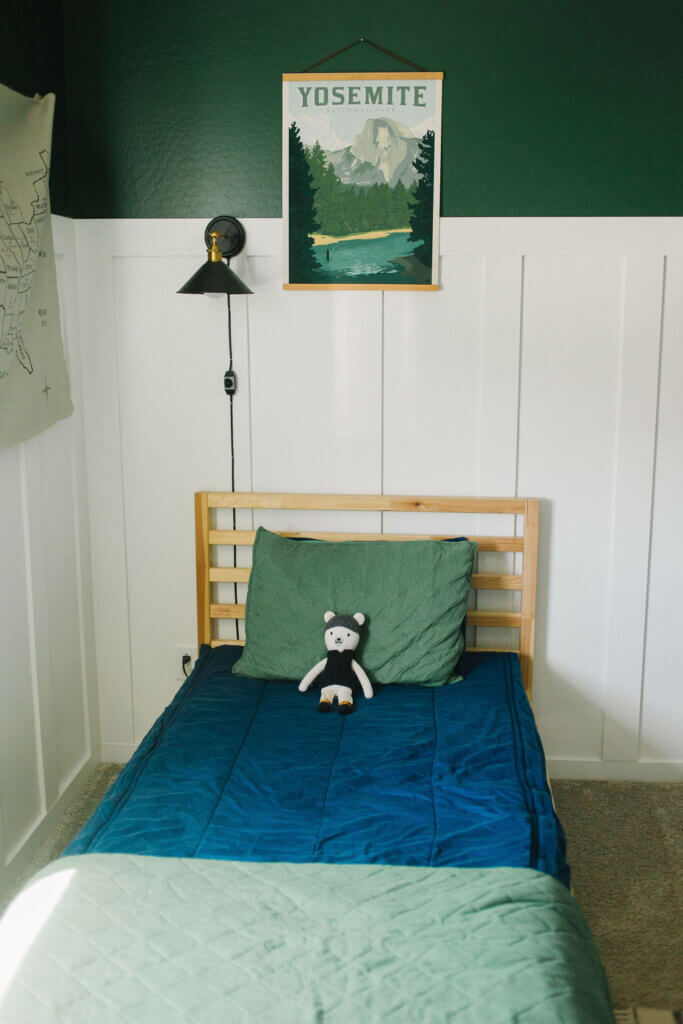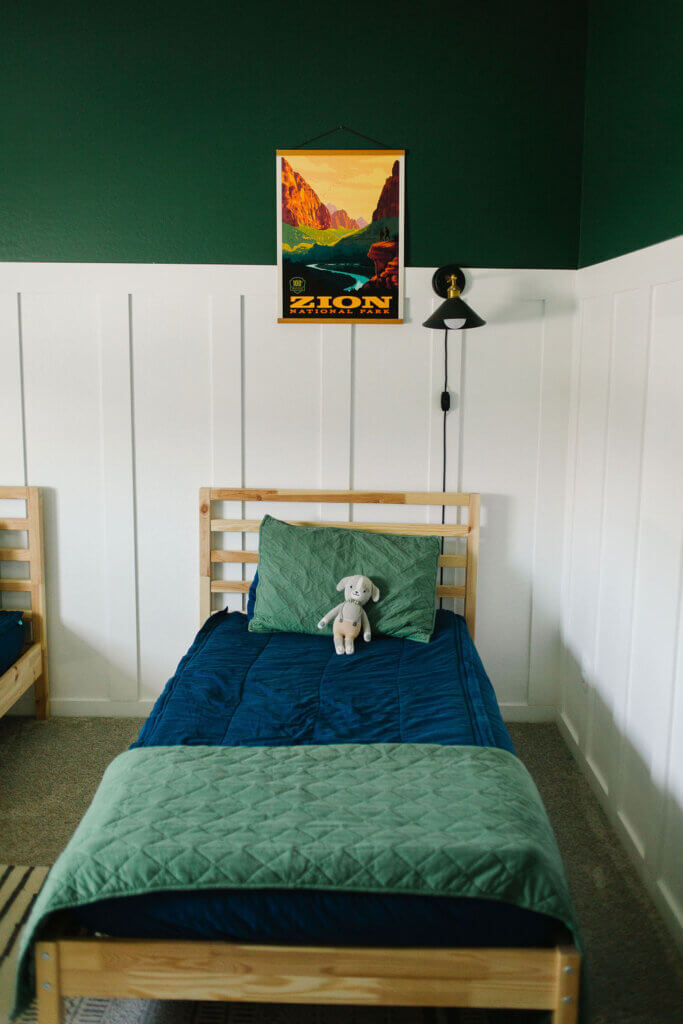 Photos by Lindsay Gillon Photography
This June we completed the Spring One Room Challenge and seriously had the best time working together as a couple to design and execute this space for our boys. I thought it would be fun to show you a 3 month view of how the room is holding up and much love from two cute little boys!
You can read about the entire 8 week process HERE but here is a quick before + after:
I decided to do a complete cost breakdown for you from builder basic to detailed + designed. Since we did the entire room ourselves, I also want to share a secret with you – we did get a bid for the room from a licensed contractor for all the wall treatment/paint work and spoiler alert we came out on top.
The DIY savings definitely put a bee in my bonnet to transform the rest of our desert dream home by ourselves. Without further ado, here is the breakdown:
Cost Breakdown:
Wood – $200 Home Depot)
Closet System – Free (Classy Closets)
Stuffed Animals x2 – $95 (Cuddle + Kind)
Glow in the Dark Stars – $10 (Amazon)
Paint – (Gifted by Sherwin Williams)
Tools + Supplies – $40 (Home Depot)
Tan Magnetic Picture Frames x2 – $32 (Amazon)
Art x2 – $40 (Discounted Anderson Design Group)
Rug – $185 (RugsUSA)
Sconce Lights x2 – $57 (Amazon)
Bedding x2 – $30 (Sale + Credit – Beddy's)
Mattress x2 – $170 (Amazon)
Twin Bed Frame x2 – $260 (Ikea)
Fan – $55 (Home Depot)
Blackout Shade – (Gifted by Select Blinds)
Total = $1,174
Wanna know how much the project was estimated at? $2,000! That is just for the finishing work and not all the added details, textiles and lighting. I am calling that one a HUGE win!
Our next project is started and underway. We are transforming the adjacent bedroom and y'all I am SO excited. I will be sharing my design mood board later this week so stay tuned 🙂