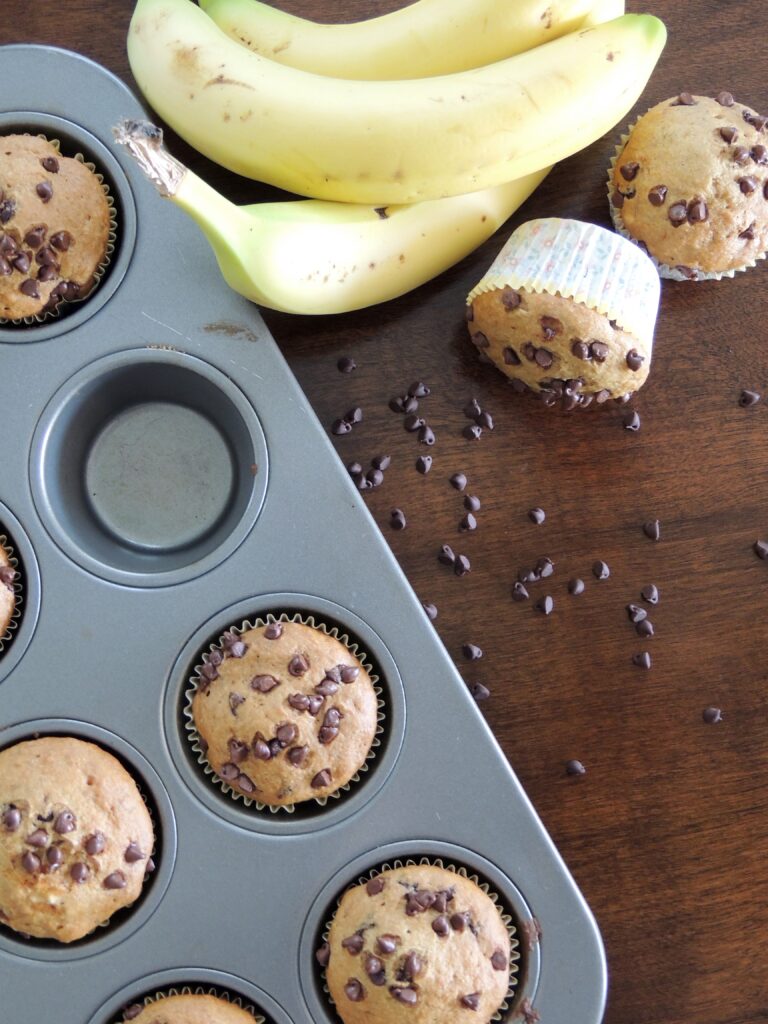 This recipe I adapted from my Healthy Banana Bread recipe which is seriously one of my favorite Sunday treats. These muffins store and reheat really well and are one of my families go to breakfasts. Feel free to add in more or less chocolate chips or leave them out all together or mix in some nuts. We have tried them all! Enjoy 🙂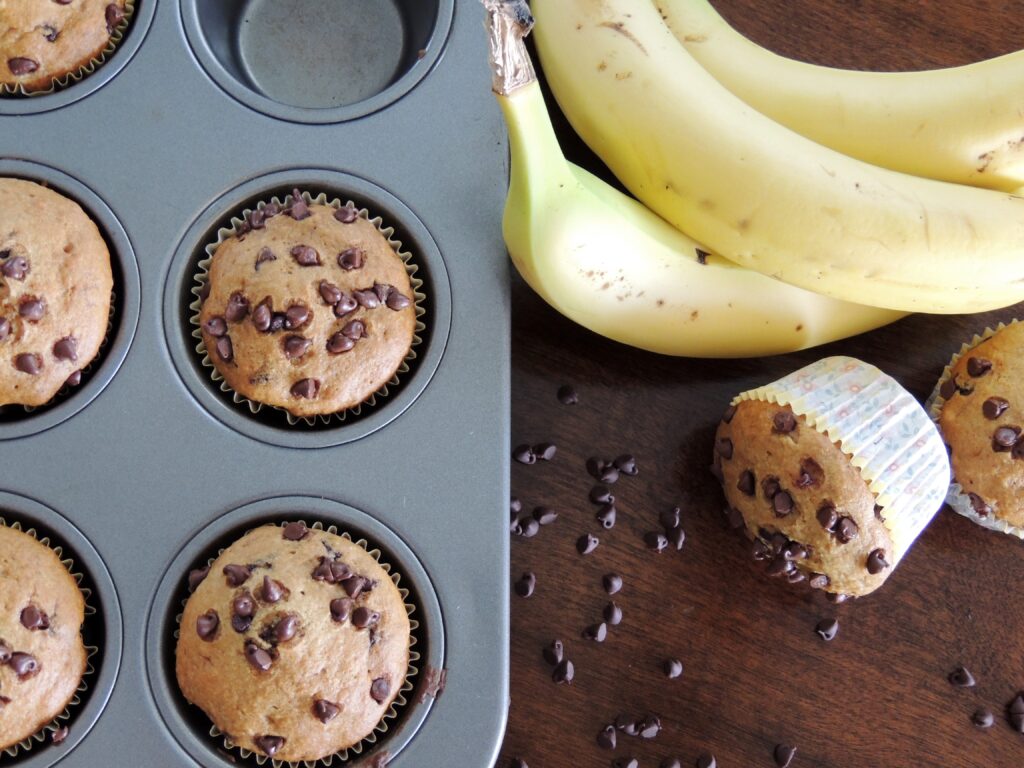 Banana Chocolate Chip Muffins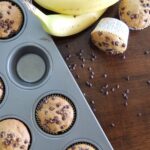 2 cups Flour
1 tsp Baking Soda
1/4 tsp Salt
1/2 cup Sugar Free Organic Applesauce
3/4 cup Raw Honey
2 Eggs
3 Ripe Bananas
1/2 cup Mini Chocolate Chips
Preheat oven to 350 degrees and line muffin tin.

Combine flour, baking soda and salt in a large bowl.  

In a smaller bowl, mix applesauce and honey.

Stir in beaten eggs and mashed bananas.

Stir banana mix into flour mixture and fold in chocolate chips.

Pour batter into lined muffin tin.

Bake for 20 minutes and cool on wire rack.

Store covered for up to 1 week or freeze and reheat for a quick breakfast or snack.