You guys! February is one of my favorite months! I love LOVE! Everything feels so happy and bright + it's the hubby's birthday ? I have a few tricks & treats (whoops wrong holiday) up my sleeve to make sure he goes out with a bang to celebrate his 20's! Yup that's right next year is the big 30! Holy moly I can't believe it.
Speaking of treats, I tried a new and SO easy twist on our classic favorite granola bites. Original post here from back in the day.
These are probably our easiest snack to make, they store great + they're healthy!
Check out the ingredients below and have a great Valentine's Day!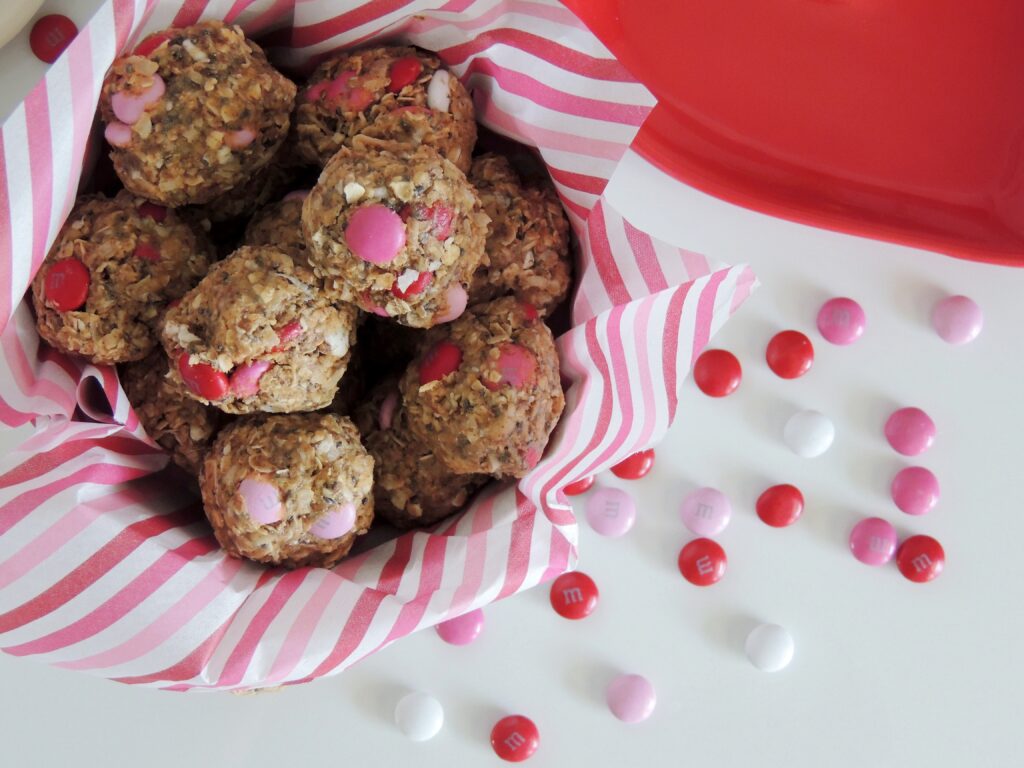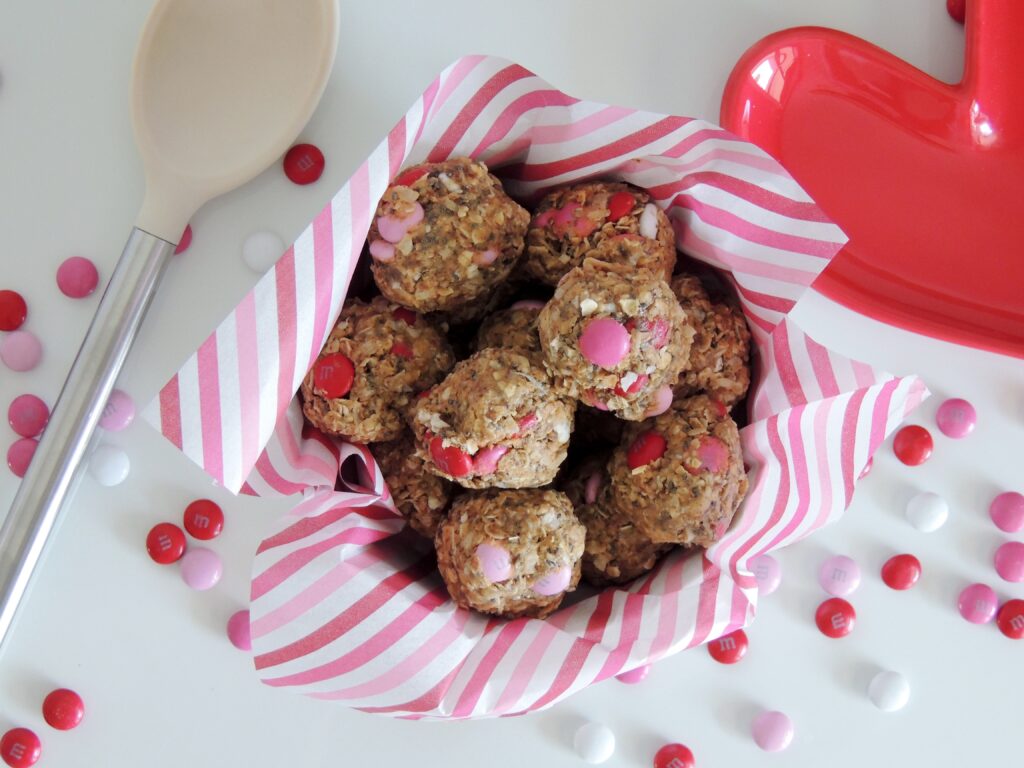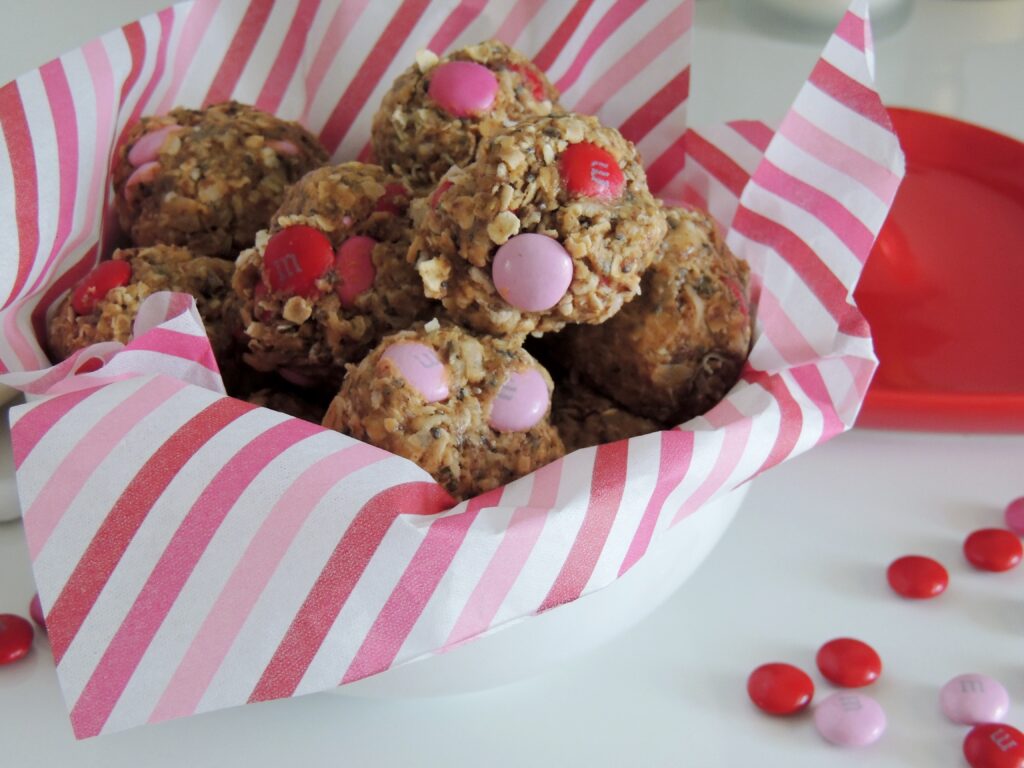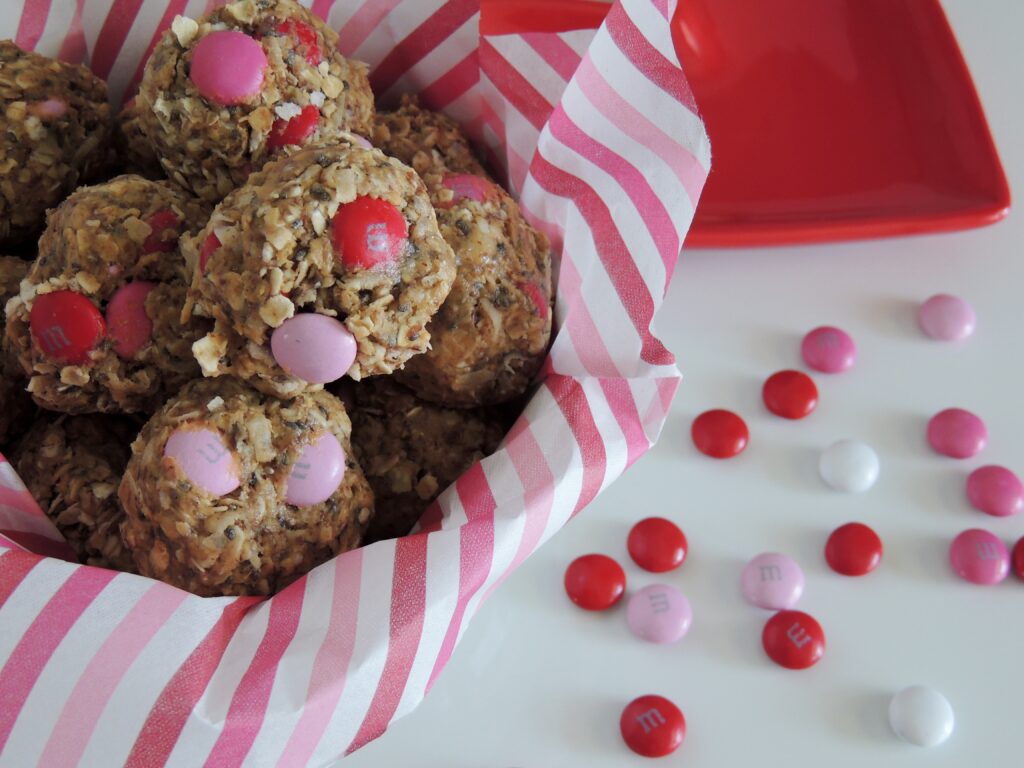 Valentine's Day Energy Bites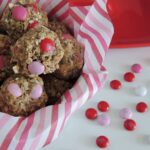 1/3 cup Honey
1/2 cup Peanut Butter
1/3 cup Ground Flaxseed
2/3 cup Coconut Flakes (sweetened or unsweetened depending on your preference)
1 cup Oatmeal
1 tsp Vanilla
2 tbsp Chia Seeds
2 tbsp Sliced Almonds
1/2 cup V-Day M&M's Candies
Stir all ingredients together until thoroughly mixed.

Cover and let chill in the refrigerator for about 15 minutes. *This part is optional but I find it is easier to roll into a ball.

roll into balls of whatever size you would like. You can also use a cookie scoop to keep a consistant size!