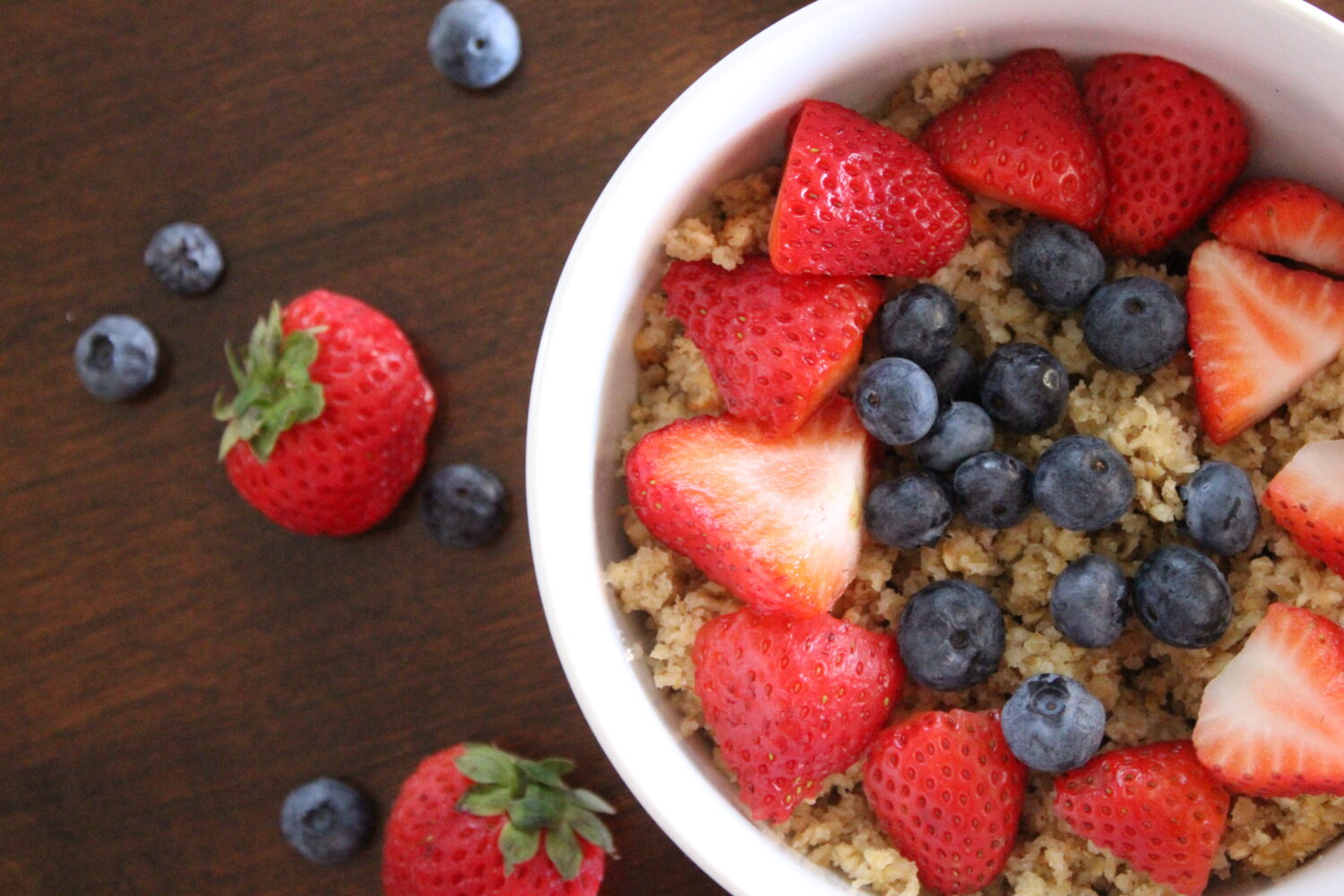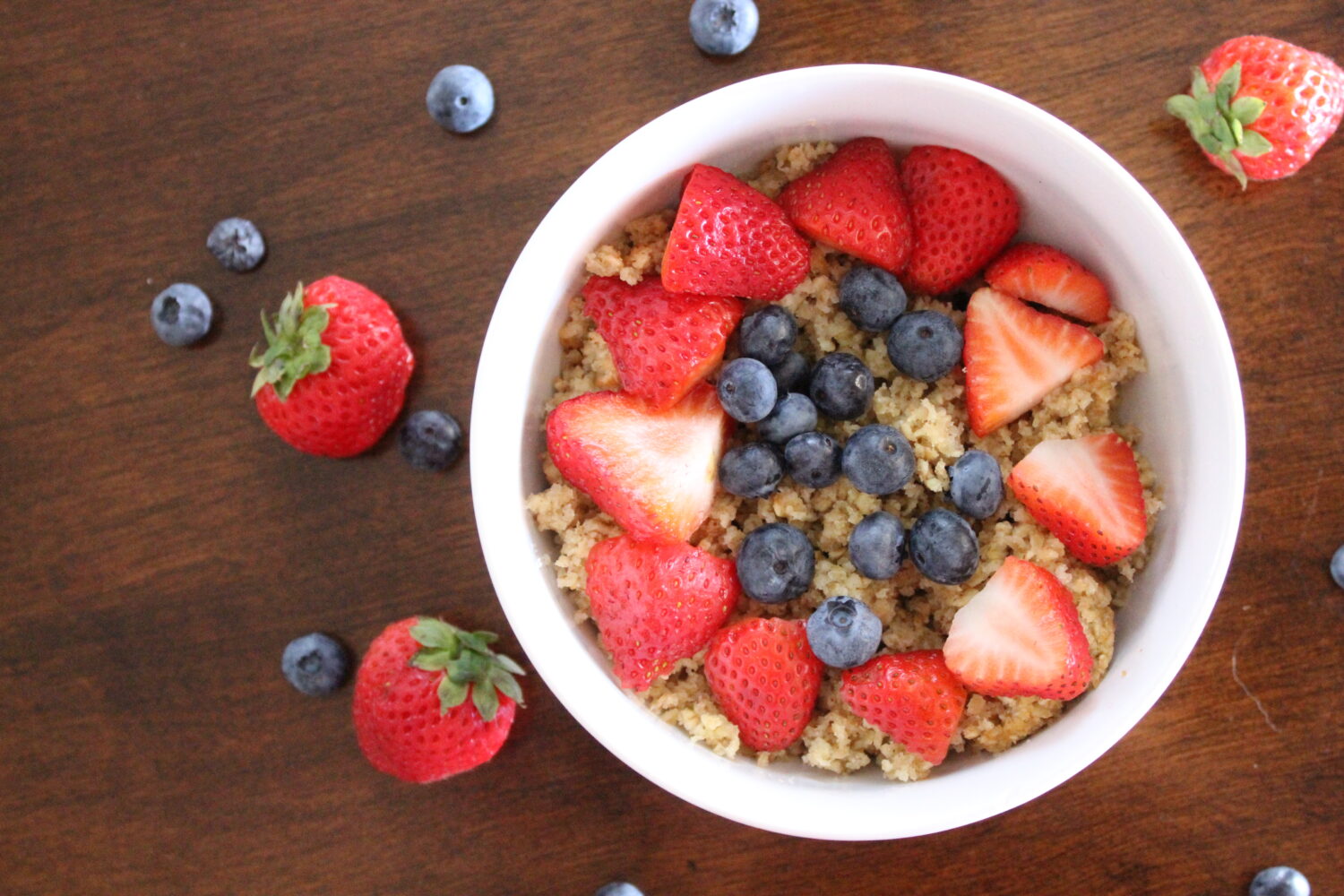 This is one of mine and Cam's favorite breakfast meals. First off it's super easy to make and you can eat it on the go or have a sit down meal. We love adding fresh fruit to it and Cam likes putting milk over it. Anyway you eat it, it's amazing!
We can make it in a big pan to serve directly from or in a muffin tin so that you can grab and go!
Baked Oatmeal
1/2 cup Vegetable or Coconut Oil
2 Eggs
1 cup Sugar
3 1/2 cup Rolled Oats
2 tsp Baking Powder
1/2 tsp Salt
1 cup Milk or Almond Milk
Preheat oven o 350 and grease or line muffin tin or serving dish.

Mix oil, eggs, and sugar. 

 Stir in oats, baking power, salt, and milk and mix well.

Bake in large dish for 35 minutes or in muffin tins for 25 minutes at 350

We love it served warm with berries, nuts and milk!

Store covered in refrigerator for 1 week.