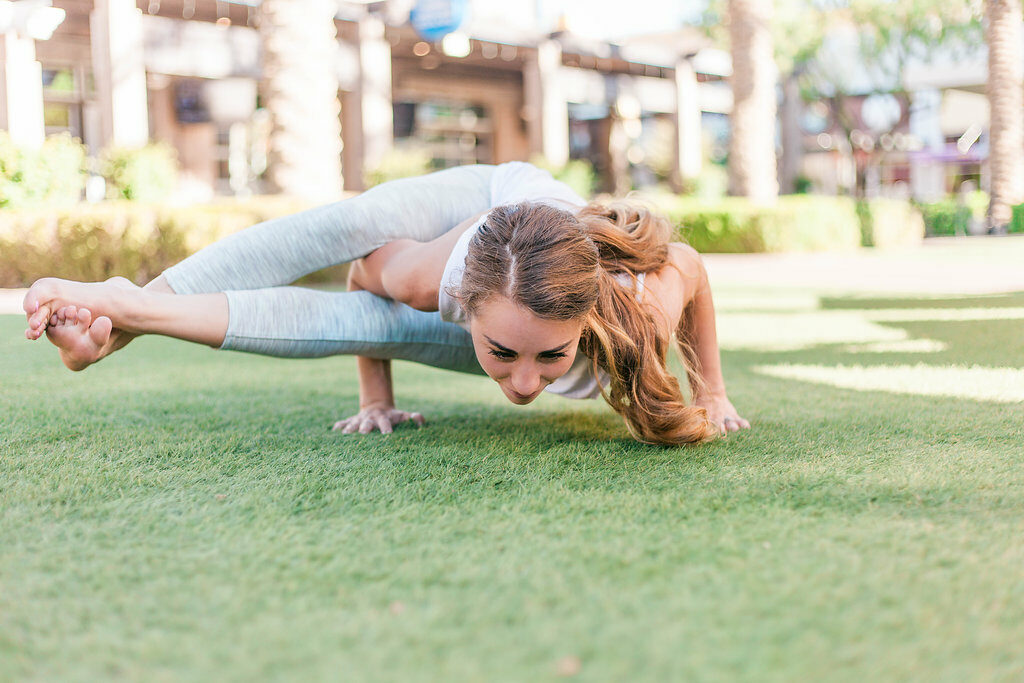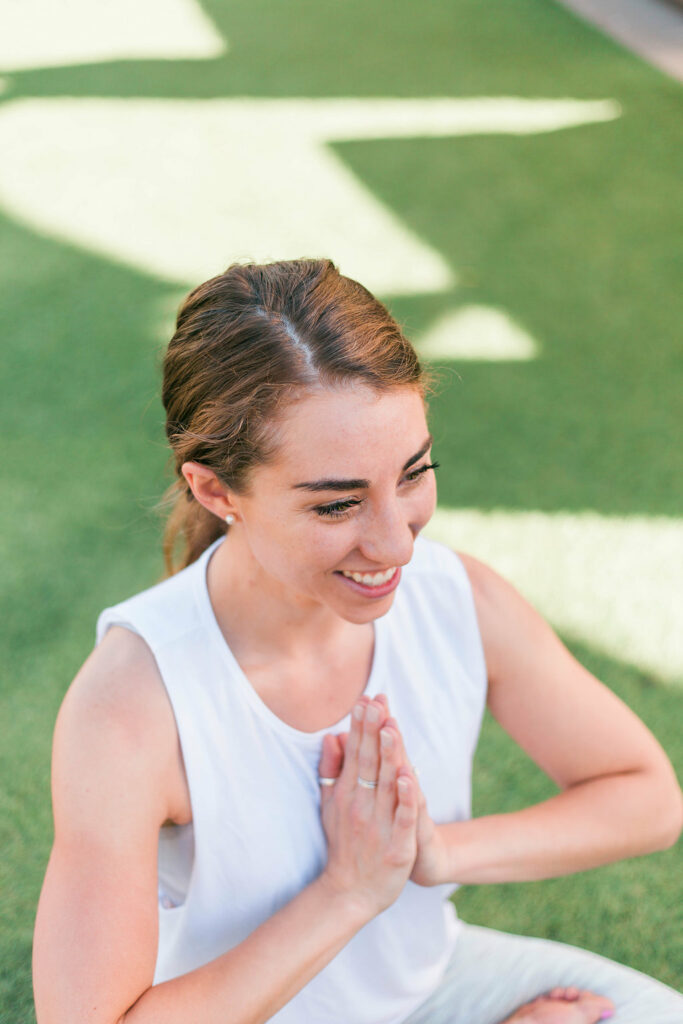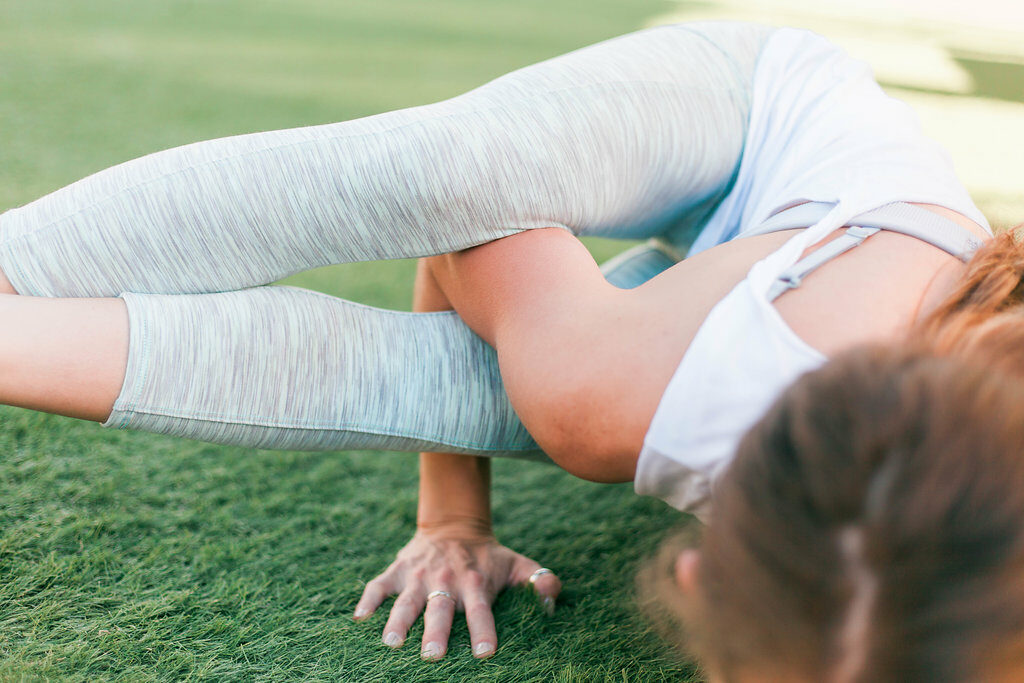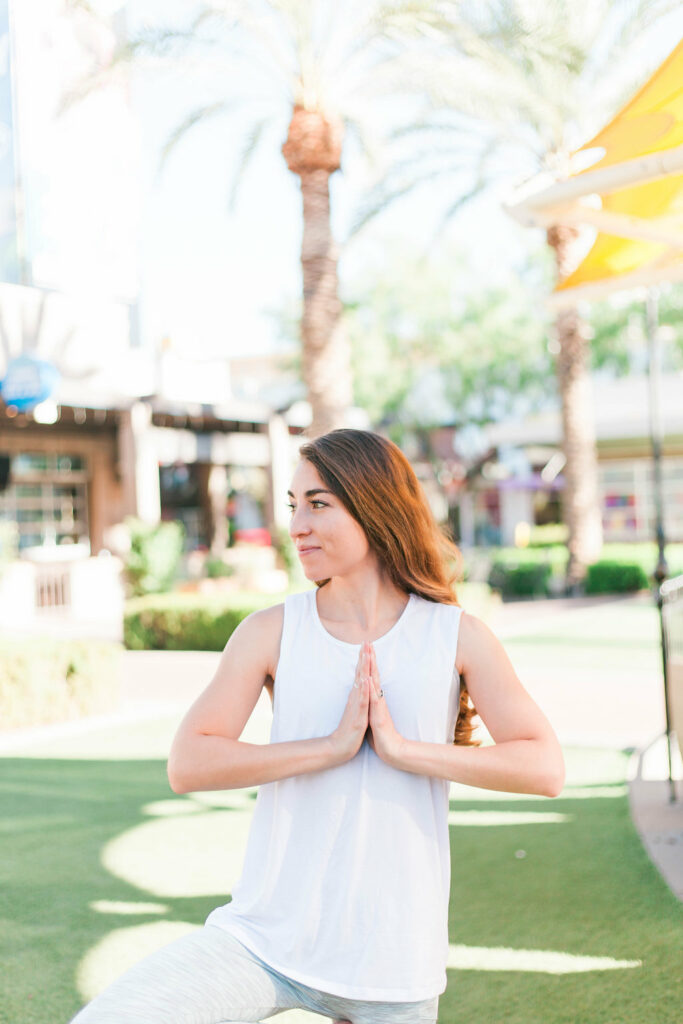 Photography: J Petite Photography
Top: Onzie c/o | Leggings: Onzie c/o
Welcoming August with open arms and taking a big deep breath.
I've recently picked back up practicing yoga in the mornings before I get the babe up. It feels so nice to stretch and focus. I am kind of particular about my choice of yoga pants but these Onzie leggings have been on repeat the past few weeks because they are unbelievably comfy and supportive.  Clearing my mind and starting the day with a good intention and positive vibe has made a world of difference for me the past few days.
So much has been on my mind lately and I have noticed that I have been waking up exhausted – burning the candle at both ends. (p.s. our a/c died in the middle of summer but y'all, that's a story for another day). My house has been just that… a house. My family needs a home to relax and play and eat and BE.
Yesterday, I took a little time to gather my thoughts and figure out just how to bring back that peaceful feeling to our home. There will always be trials that arise which you could never foresee coming and if I am being honest it is incredibly hard for me to take my own advice and have faith. Yet, here I am writing this post and trying to do just that.
So my mantra this August is
"have faith, for less is more" 
I hope you have a fulfilled start to your month. Set those intentions + goals, then take a deep breath and do something good for your mind and your body.