Photography: Melinda Pike Photography
Y'all it has been crazy in the Smith home! Thanks for being patient with me while I took care of my sick baby. He has been getting better and better since Sunday and I finally feel like I have my little monkey back. PS he also knows what sound a monkey makes and it's freakin adorable! Thank you so much to everyone who called, messaged or texted me about him. I appreciate your love.
+++
Since he is feeling better, I have been taking full advantage of starting some fun Easter activities. Today, I wanted to share two easy and fun activities that are perfect for your busy toddler this spring!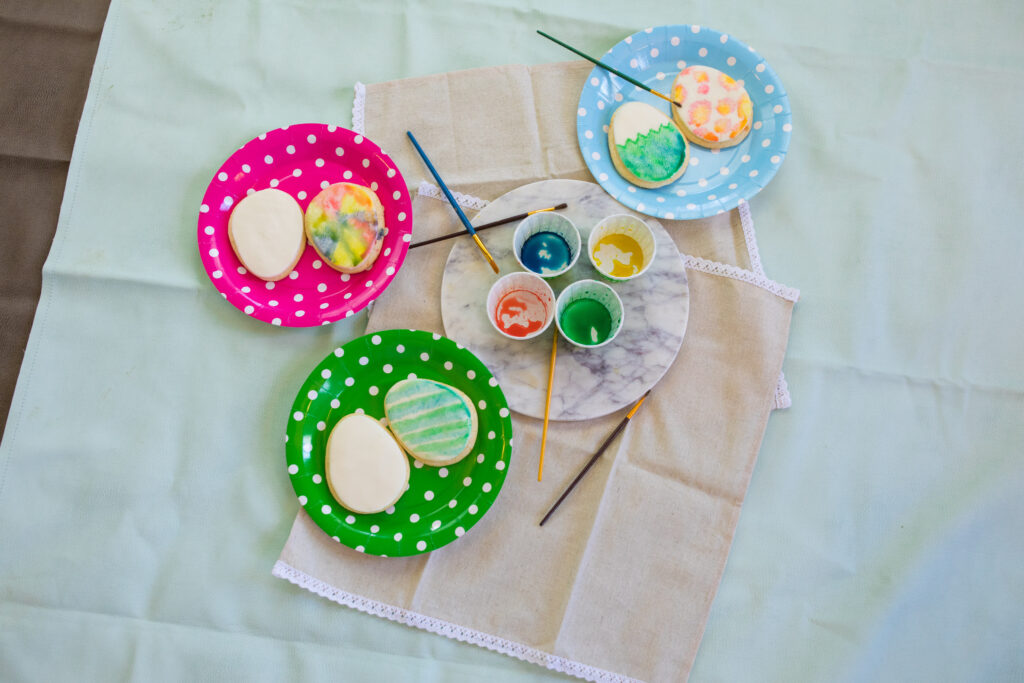 Cookie Painting
Have you ever seen a toddler decorate a sugar cookie? It is such a fun way for kids to get involved in the kitchen. Over at Bobee Party Shop she had the idea to decorate Valentine's Day cookies by painting on the food color. GENIUS! I love this idea for Easter and Spring Time because art projects just seem so fun this time of year. It's easy to prepare the cookies and frosting ahead of time and then let your mini artist go to town decorating however they wish!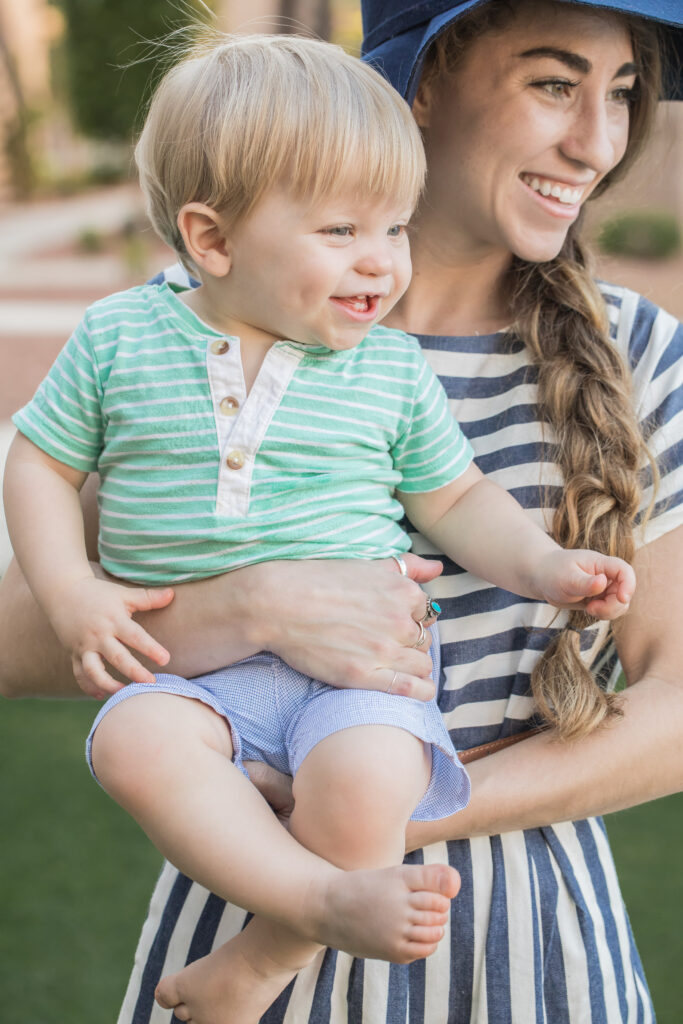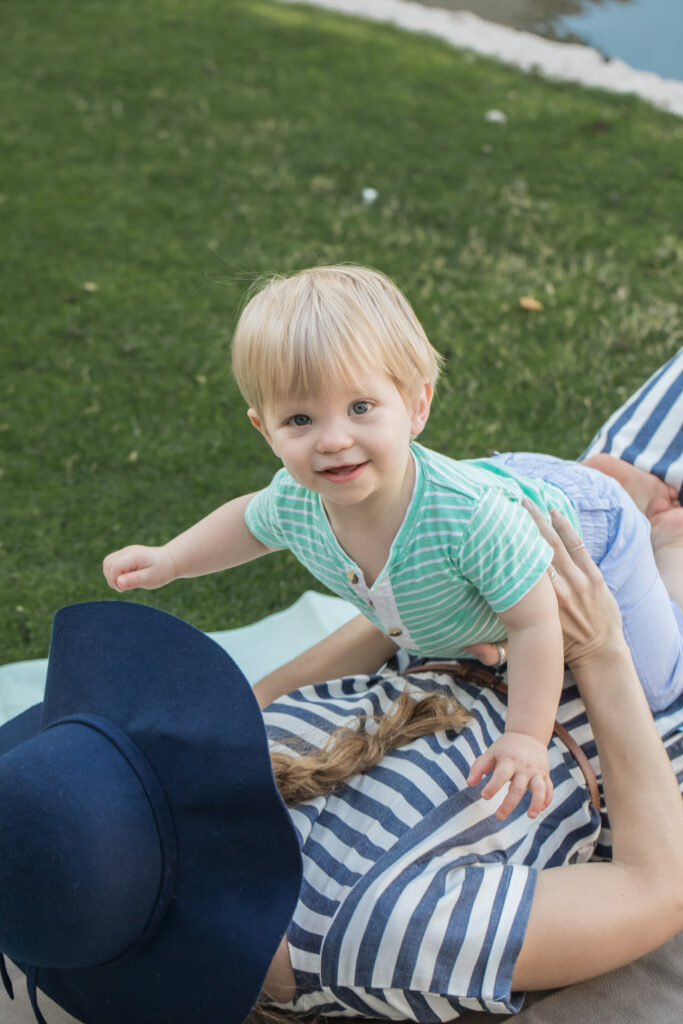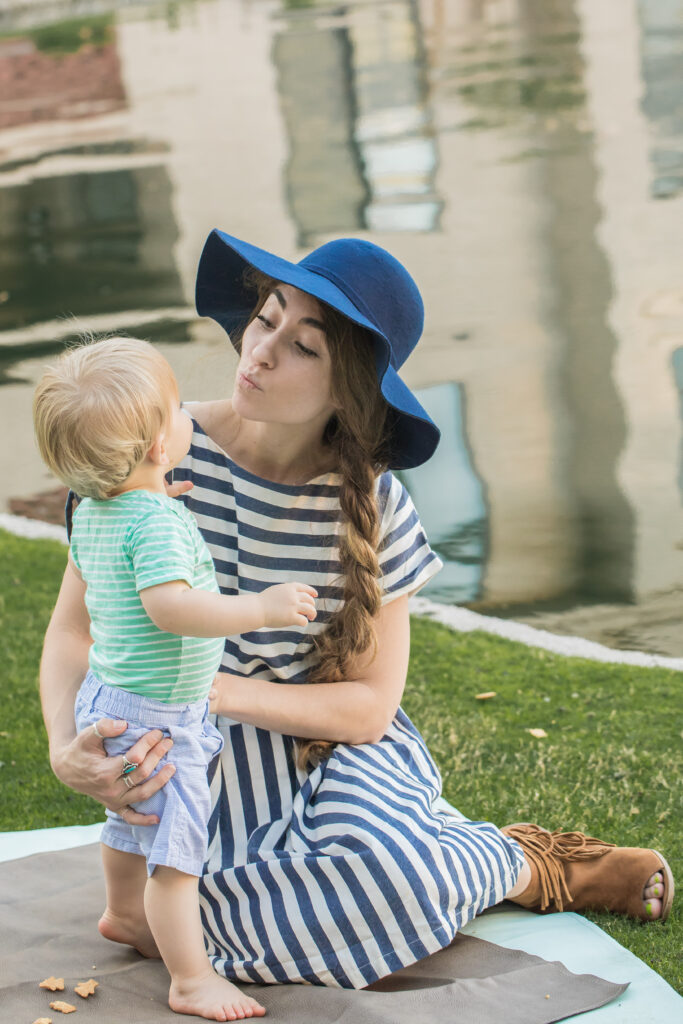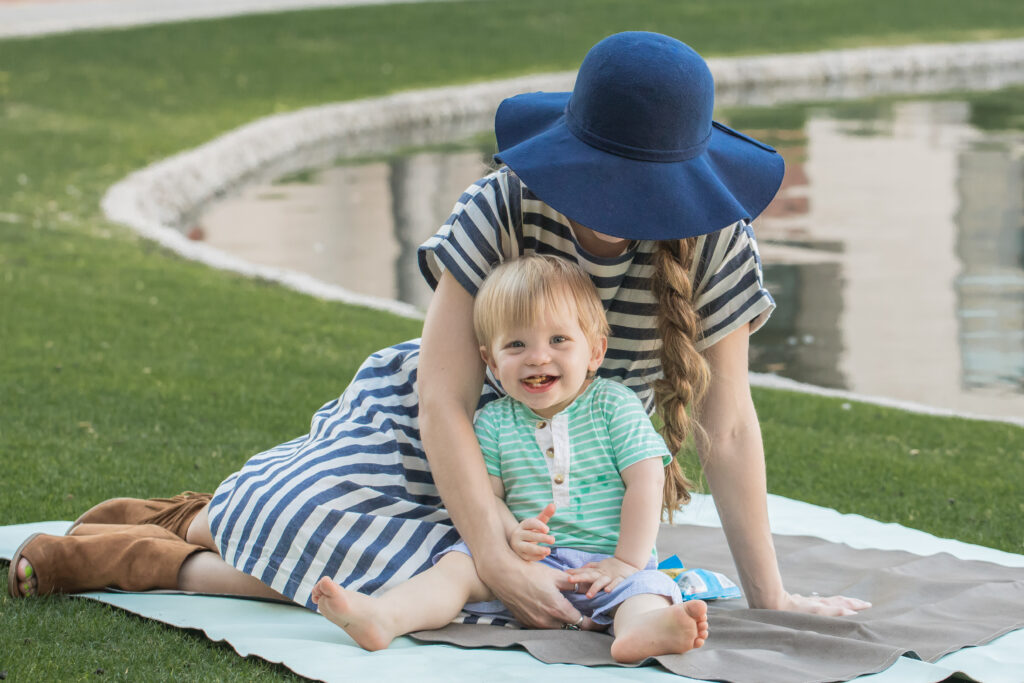 Picnic in the Park
We have this great park in our city that has a fun loop you can walk – or RUN if you are chasing a little one. It also has a great playground for kids of all ages and abilities which I have learned to appreciate as I walk this new road of motherhood.
We like to meet up with friends while the weather is still nice to go to the library for story or music time and then run around the park and eat snacks before naps. We don't make a whole big deal out of the picnic part because our boys are kind of wild and we just want to let them enjoy being outside and feeding the ducks and being boys!
What are your favorite activities this time of year?