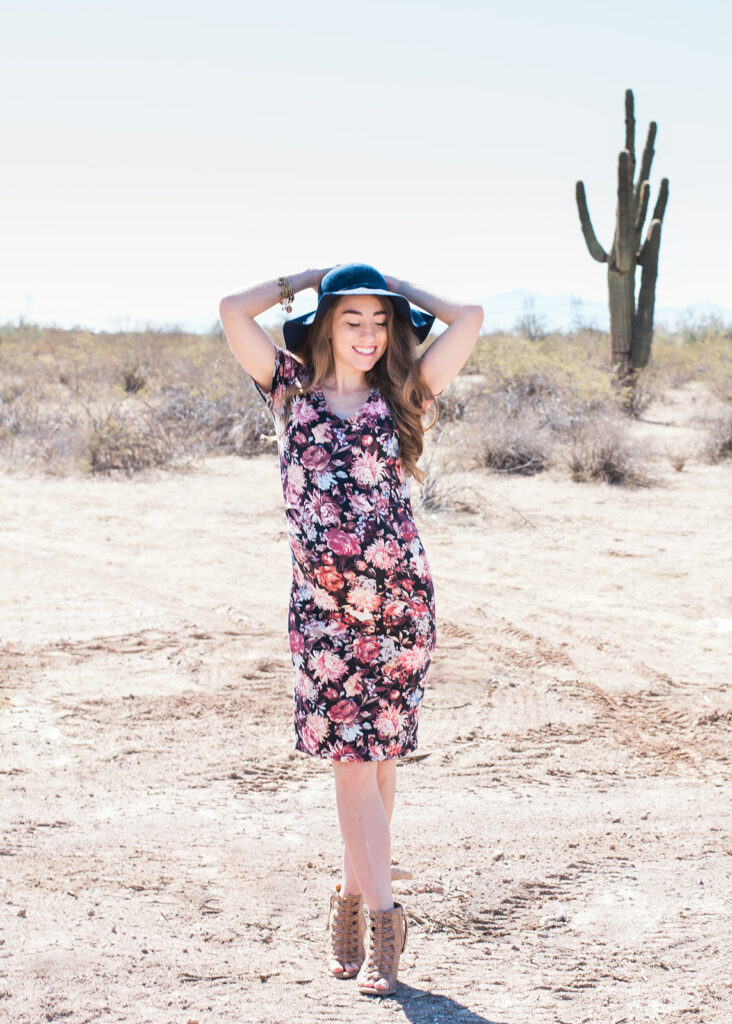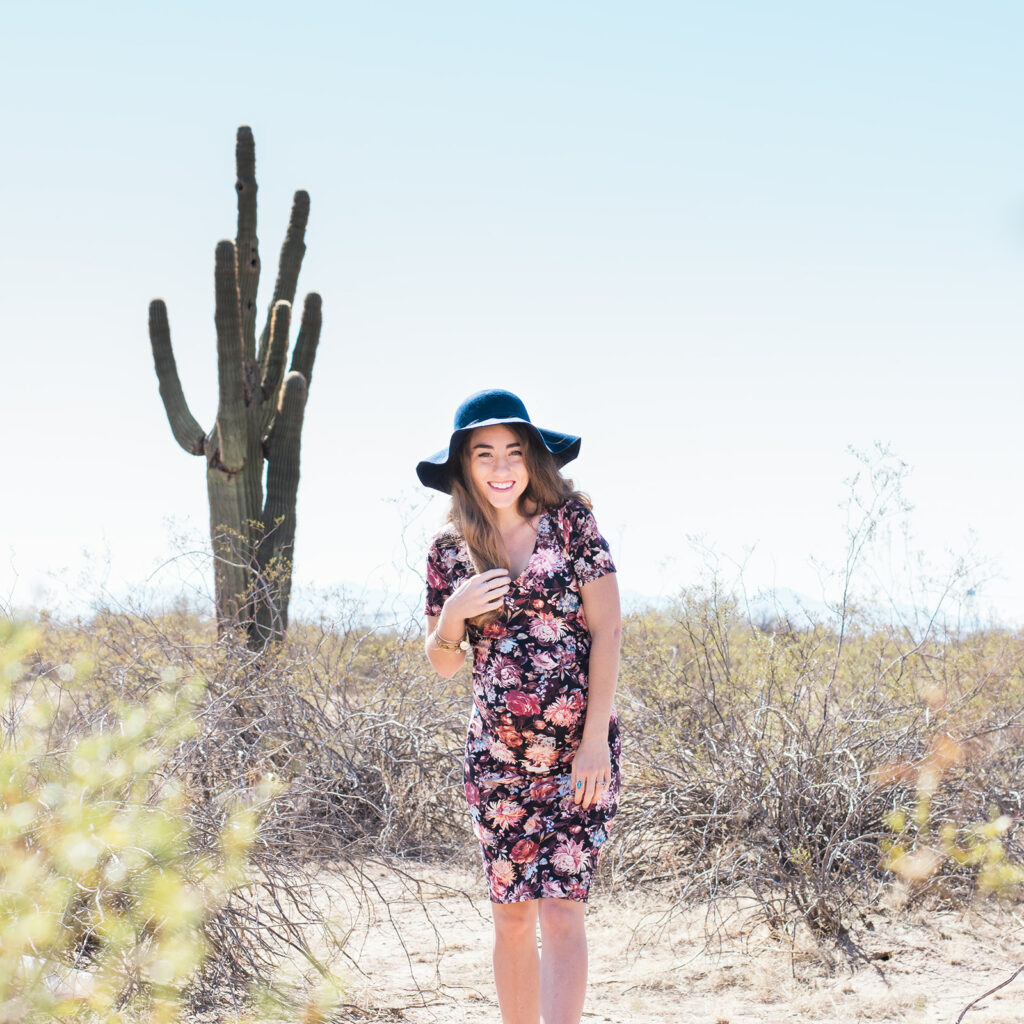 Photography by Lauren Iwen Photography
I literally cannot say enough nice things about Lauren! She is based in the West Valley with a simply gorgeous in home studio. Look her up if you need maternity, newborn or milestone photos.
Dress: PinkBlush c/o| Shoes: Target | Bracelets: Alex & Ani | Lips: Sassy Z + Pink Champagne Layered
People told me that it would happen + maybe I was just in denial…
MAMAS listen up: Your bump gets bigger so much faster the second time around! Holy Cannoli!
Last pregnancy I slid by with just a few staple maternity staple pieces here + there but this time I am all about comfort with this growing belly. It's already warming up in Phoenix + I am in love with my PinkBlush dresses. They are the perfect length to stay cool but comfortable, made with a breathable stretchy material and come in beautiful styles. If you haven't shopped PinkBlush, it's my number one place I recommend to friends!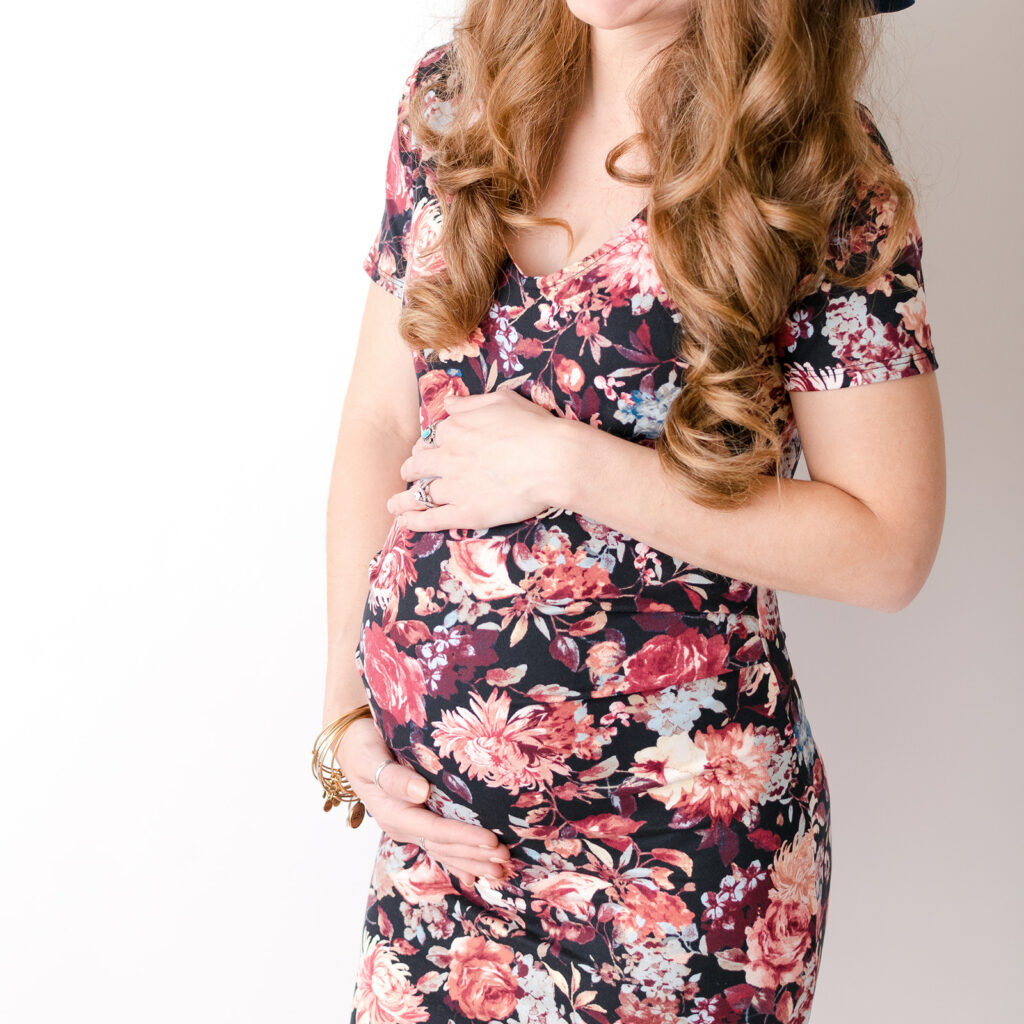 So, we went in for some routine weekly baby appointments and my longtime OB of several years told me that with my updated clotting disorder and the fact that I live far away from my delivering hospital, he felt it best to transfer my care to a perinatologist. A perinatologist specializes in maternal fetal medicine and will be more equip to handle our care if anything changes.
I literally asked my OB if he was breaking up with me which I know now sounds dumb but being a nurse, I wanted to make sure it wasn't because I was a problem patient or that I did something wrong.
He was so kind and reassured me that if I was a problem patient I would have been gone a long time ago! haha
He told me that he just wanted what was safest for all his patients and he felt that this new doctor would be a great asset for my care.
Honestly, I was pretty upset driving home. Weeks before I am due – I now will be delivering in a new hospital with a doctor that I have never met because I am more high risk. The anxiety totally overcame me.
I talked a lot with Cameron and my doula on the way home and felt very comfortable my the end of the day that this would be best.
I will keep you updated and just keep on praying that everything will work out for the best!