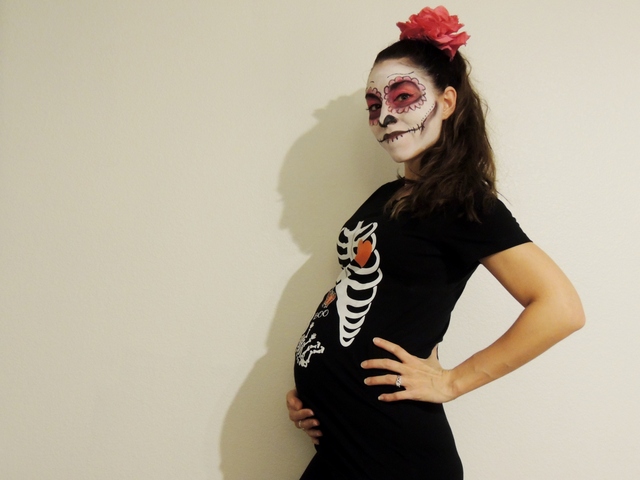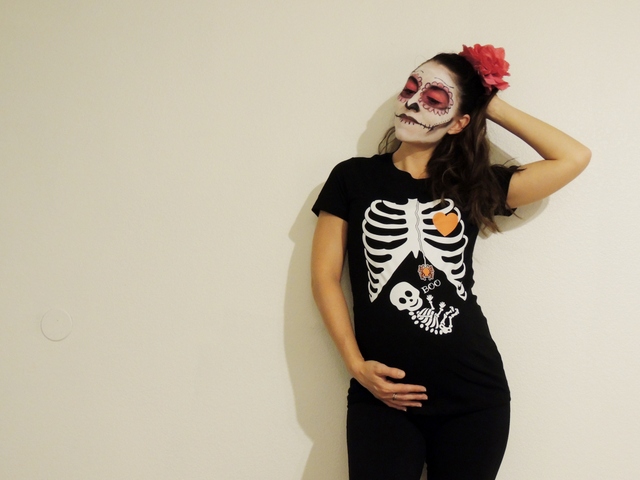 I bought this fun shirt off Amazon which by the way is super comfy and the easiest Halloween costume for any pregnant mama! I bought it just to have for the holidays but then I was invited to my friends annual Halloween party and she decided to make it an all girls night! So fun!
I had already been thinking up a couples costume for our annual Trunk-or-Treat at church and since Cameron wouldn't be coming I knew this shirt would work great! The sugar skull trend is HOT right now so I looked up some makeup tutorials off YouTube and created this fun look for the party.
For not being a makeup artist, I was pretty proud of myself! What are you dressing up as this year?
Happy Halloween My Ghouls!