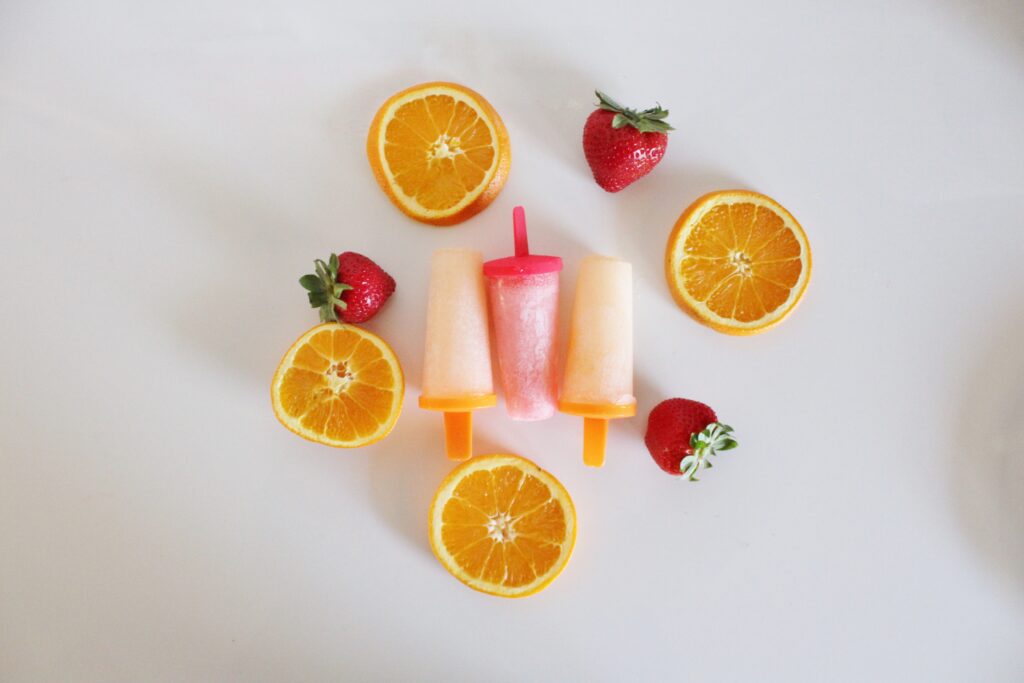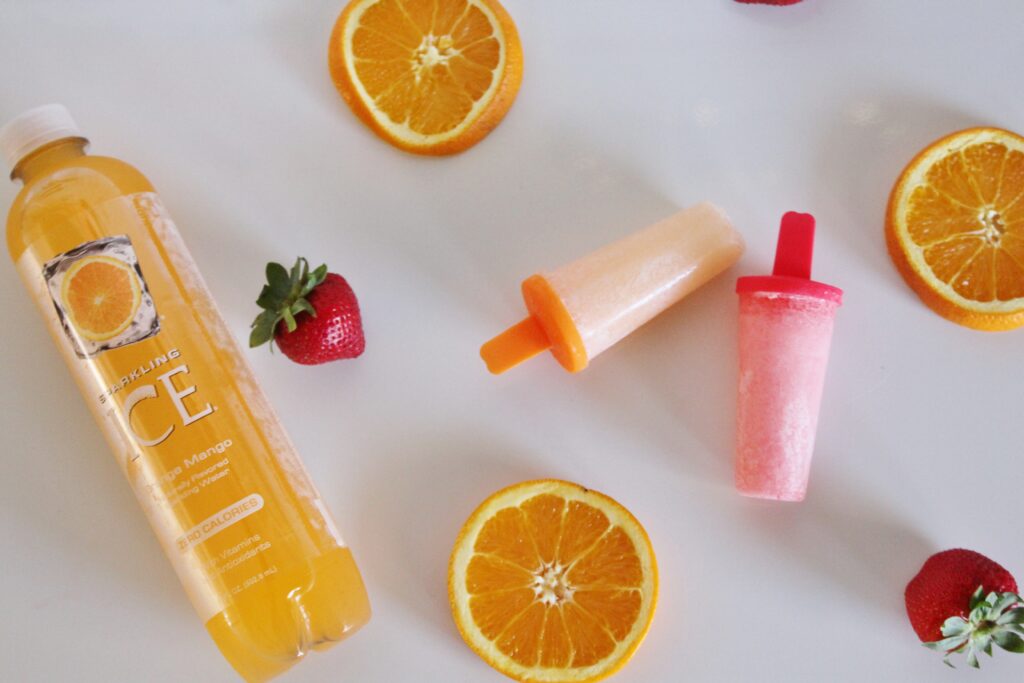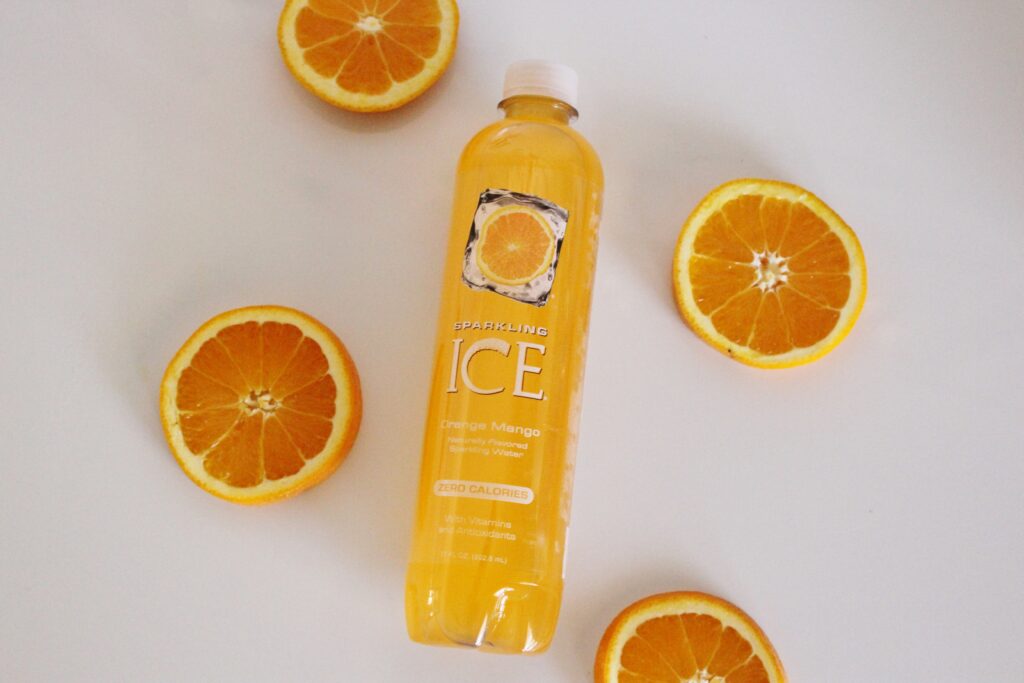 Each season brings its own personality with fun traditions and summertime is no different!
We bought an adorable inflatable pool and slide that Ryker plays on almost every day. He is fearless and it kills me and makes me proud all at the same time. We have also been talking more strolls around the neighborhood park and checking off silly items from our summer bucket list.
But let's shake things up a little, shall we?! I am an avid water drink and always have been. Living in the desert has helped me drink a lot more water than I use to in college or growing up. I usually only drink a handful of sodas a year and I can barely finish them! That habit started after cutting sodas for Lent one year in high school. I love flavor but don't want all the sugar and calories. I found Sparkling Ice and loved the flavor and that they had no added sugars. I decided it would be a fun way to change up our summer popsicle routine and used a mold I found at Walmart, poured in some of my favorite flavors and POOF – instant summer treat!
Are you a popsicle lover too? If so what is your go to recipe or favorite flavor?