My sweet friend from work picked a ton of Mexican Key Limes and brought them to me one morning. It was such a nice surprise and let me tell you how amazing my house smelled when I brought them home!!! MMMM… I love decorating with food, fruit, and natural elements in my home so I placed them in a large vase for a while.
One of my best go-to recipe books is Paula Deen's. Pretty much a southern cookbook bible 🙂 I had never made her Bubba's Key Lime Pie, but decided to give it a go. Cameron told me it was better than Village Inn pie, which in his book, is a VERY big deal. I laughed but in all honestly, this pie was really easy to make and delicious.
*Remember that you need to let it set overnight though and you are good to go!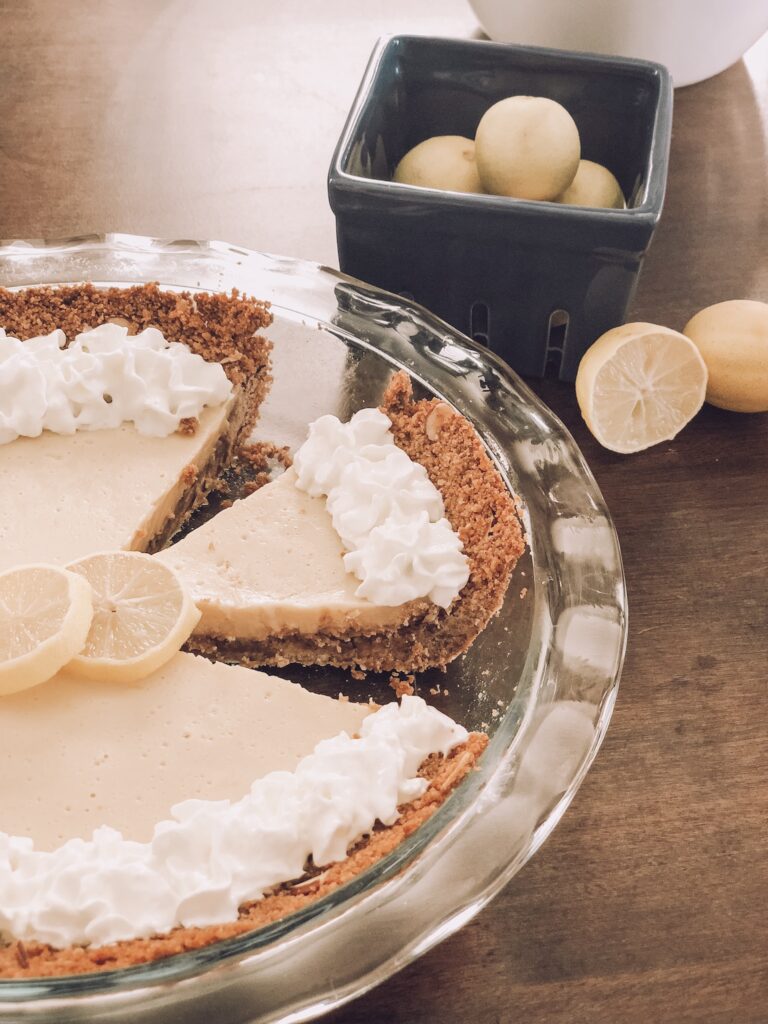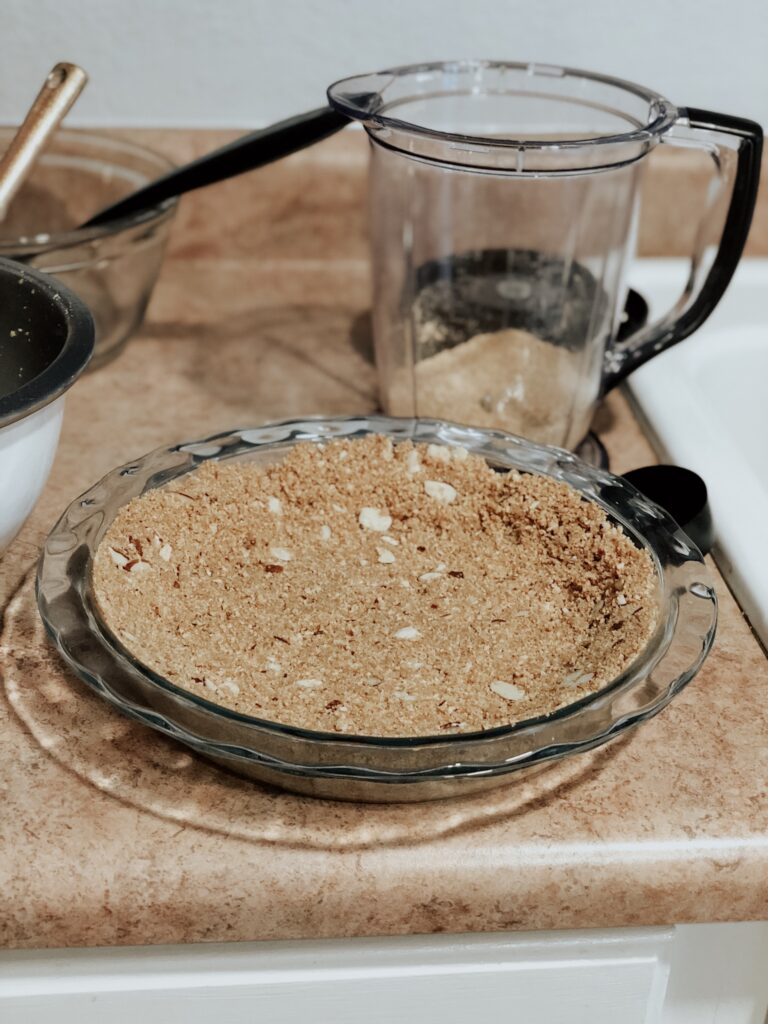 Paula Deen's – Bubba's Key Lime Pie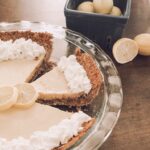 Graham Cracker Crust
5 tbsp Butter (Melted)
1.5 cups Graham Cracker Crumbs (I quickly throw mine in a food processor but you can easily grind them as well)
1/2 cup Sliced Almonds
Pie Filling
2 Egg Yolks
2 tsp Grated Lime Zest
1/2 cup Key Lime Juice
14 oz Sweetened Condensed Milk
Whipped Cream
1 cup Heavy Cream
1/4 cup Sugar
Graham Cracker Crust
Combine ingredients and press down firmly into a 9-inch pie dish. Bake for 8-10 minutes at 350 degrees.
Pie Filling
In a medium bowl bowl 2 egg yolks.

Add condensed milk, key lime juice and zest. Blend together.

Pour filling into crust and bake for 15 minutes at 350 degrees.

Refrigerate pie overnight before serving to set.
Whipped Cream
Slowly add sugar to heavy cream while beating taking speed up as the mixture thickens.

Pipe out whipped cream onto pie, slice and serve!