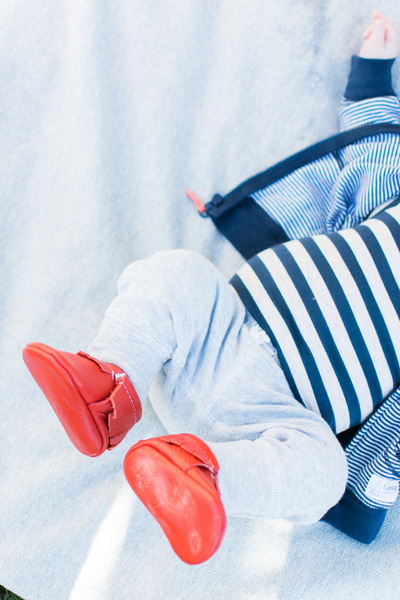 PC: Kourtney Marie Photography
Baby Moccasins: Freshly Picked c/o | Blanket: Max + Moose c/o | Onesie: Bri Baby Couture c/o | Jacket & Sweatpants: Carter's
Before I even got pregnant I loved following Freshly Picked on Instagram and seeing all their stylish colors on the yummiest babies. I mentally bookmarked how cute these little shoes were and couldn't wait to buy out the entire store.
My grandmother use to take me shopping and would sit down on department store floors to teach me the smell of real leather. To this day it is one of my favorite memories of her.
'Every child has a story, let our moccasins tell yours'
Freshly Picked's messages rings true to me and I can't wait to see what Ryker's story brings.
Here are some of my favorite moccs here | here | here
It's my birthday week and to start off the celebration I am excited to giveaway a pair of Freshly Picked Moccasins to one of my readers. Follow me on Instagram @mrsktsmith for details!