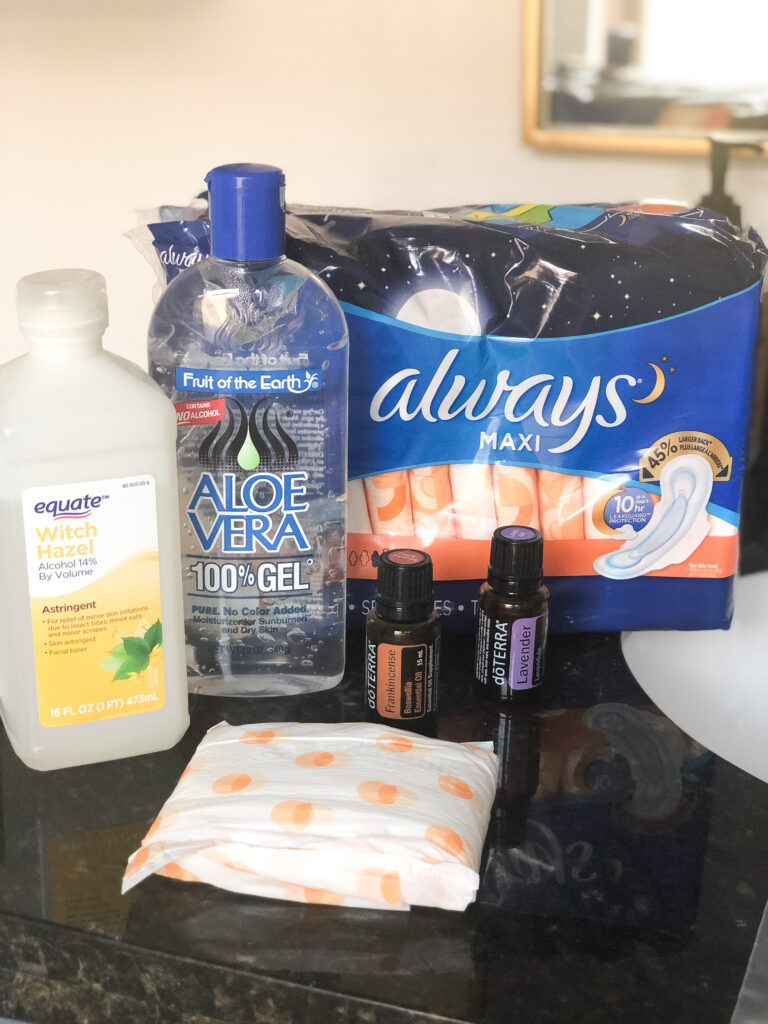 What You Need:
Pads – For my first two babies I used the Always brand pads in size 4 or 5. I prefer the maxi style instead of thins because I don't mind the bulk and extra absorption but it is a personal preference.
Witch Hazel
Aloe Vera – Make sure you get one that contains no alcohol
Essential Oils – Lavender, Frankincense, Melaleuca and Helichrysum are all great options!
Freezer Storage Bags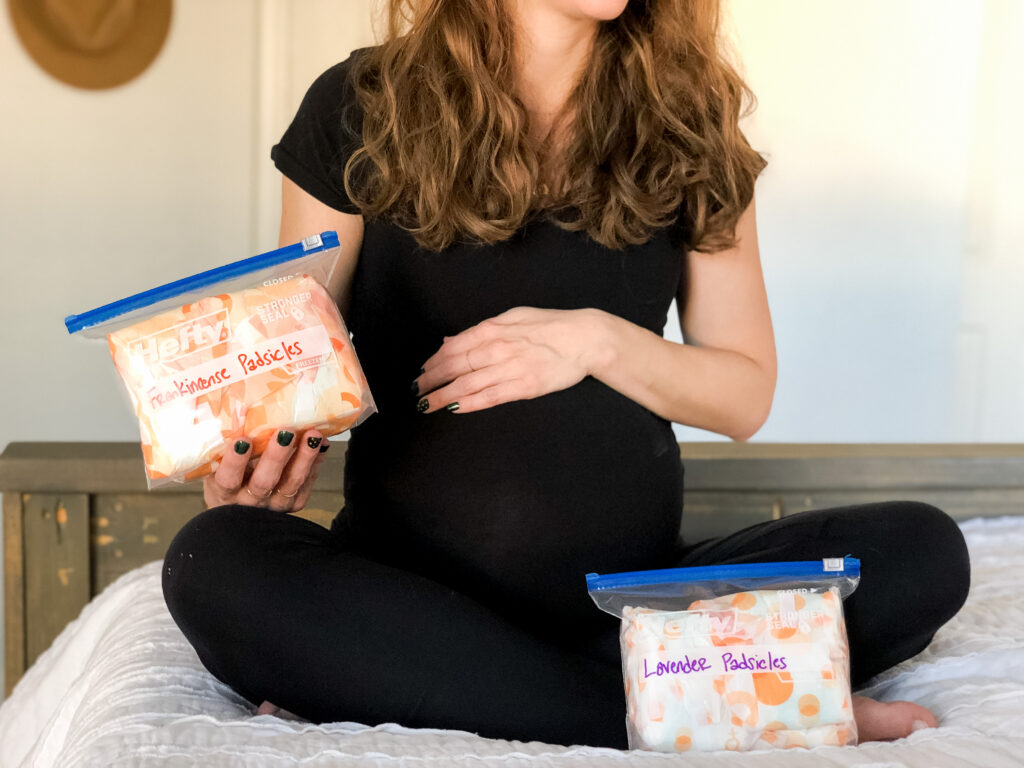 Making Your Padsicles:
Unfold your pad on a flat surface and gently undo the wings if your pad has them.
Add Witch Hazel. I don't really measure mine but generously soak the center of the pad.
Next, squeeze out the Aloe Vera front to back and with a clean knife or spatula, spread it out.
Add your preferred essential oil. I do 3 drops – front middle and back.
Carefully tuck the wings back in and refold the pad.
Last, place the pads in a freezer bag and place in the freezer.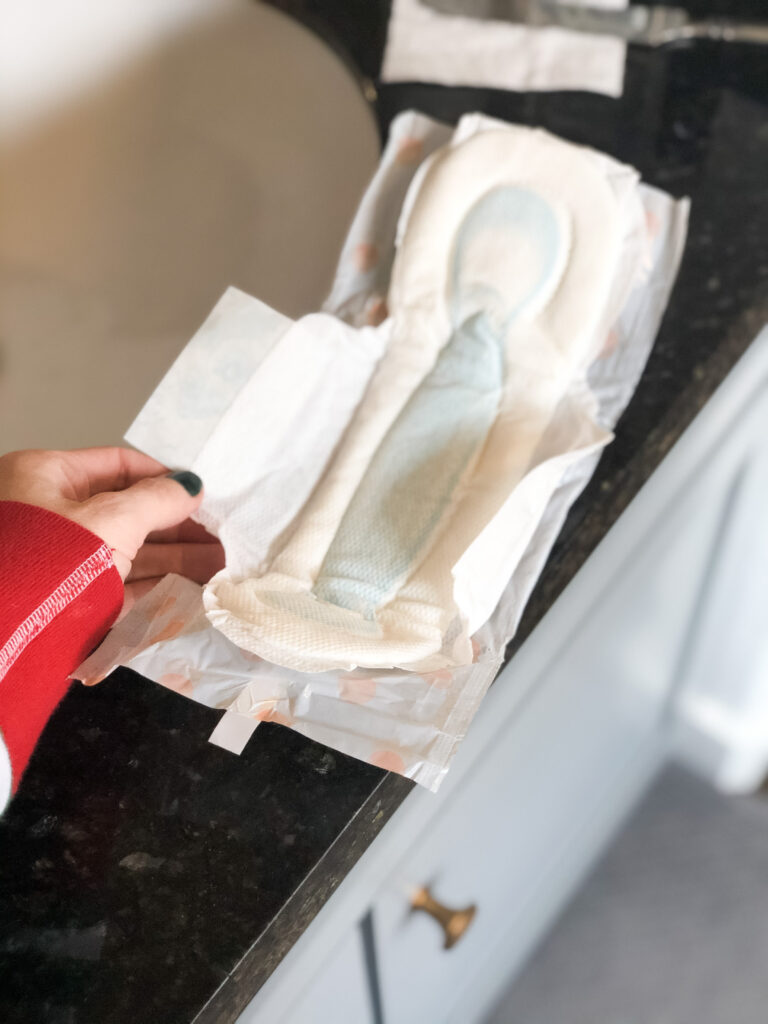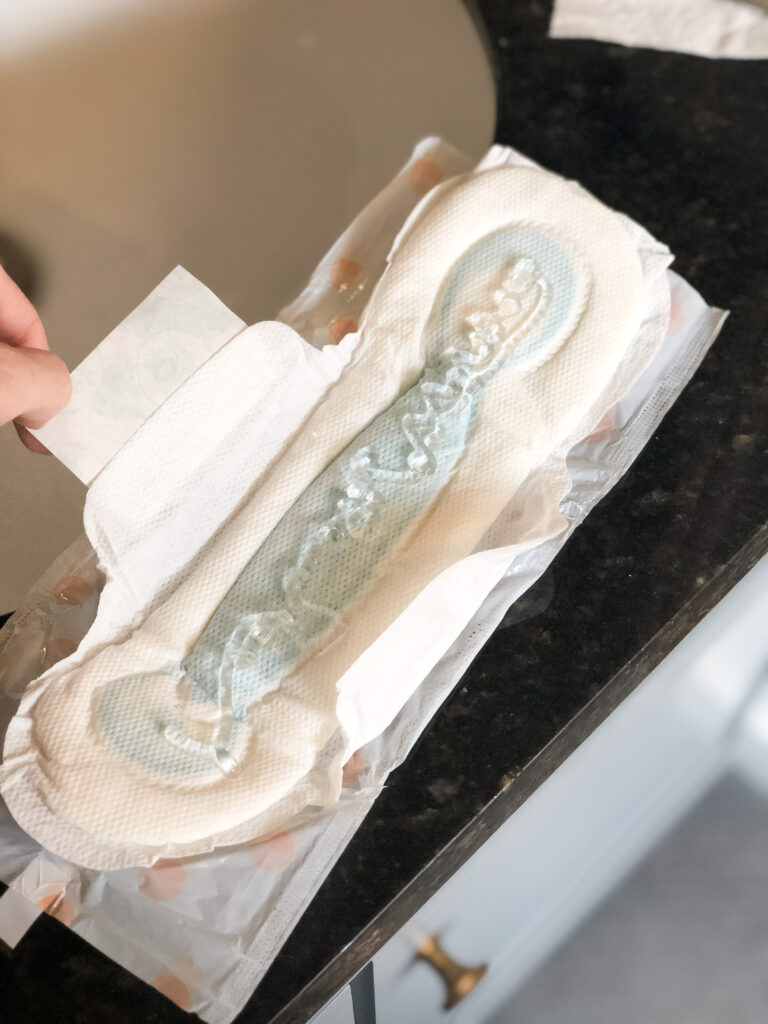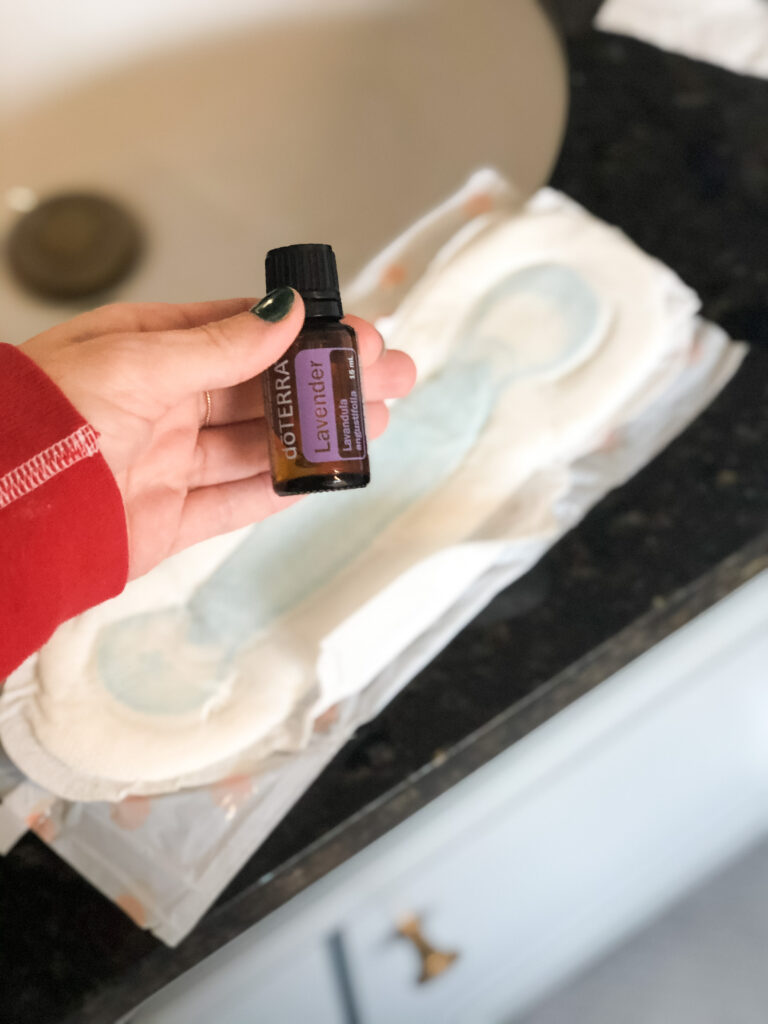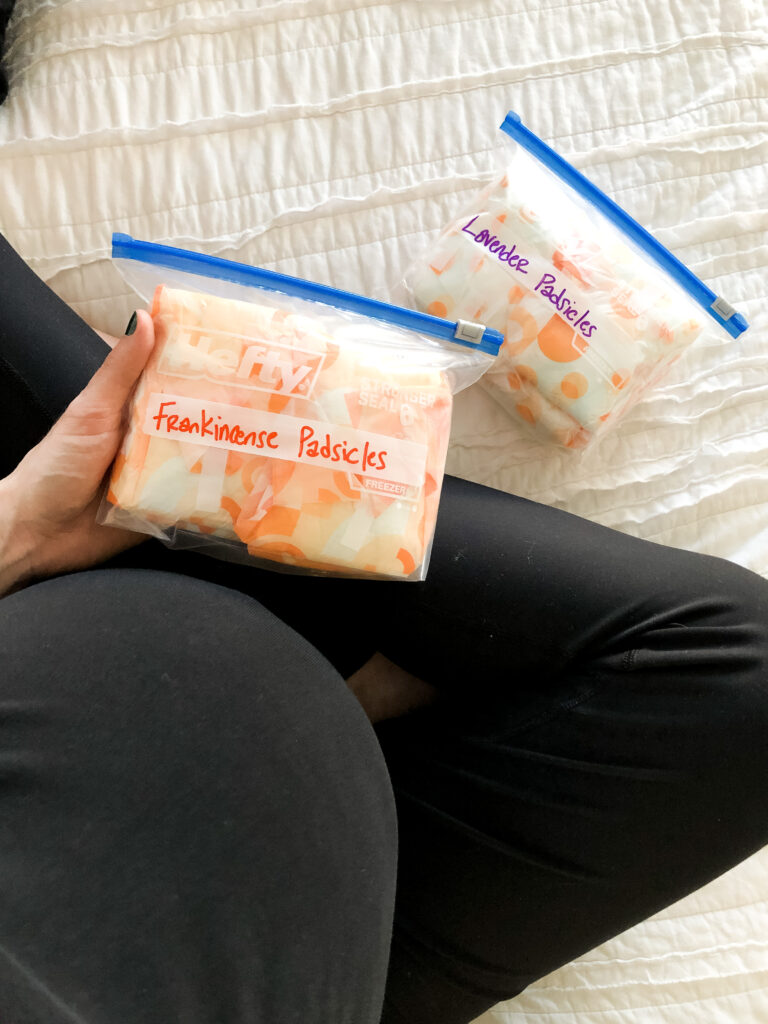 When you are ready to use them, pull one out and let it thaw for 2-3 minutes at room temperature and you're ready to go.
*Another great idea I have seen is laying the pad over a bowl in a dome shape so the pad freezes in a more comfortable position when you are ready to use them. I haven't done this before because in my experience the pads are fine folded and thawed but definitely an option you can try.
This pregnancy I made 12 Lavender pads and 12 Frankincense pads which I find is just about the right number for me.
I will share more of my favorite postpartum care essentials in other posts soon like my:
Postpartum Station
Diaper Changing Station
Breastfeeding Station