For our 1 year anniversary we were planning on one of two adventures to celebrate.
Plan 1: Play & Run around St. George
Plan 2: VEGAS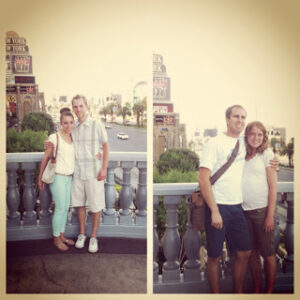 We choose plan 2. The day before we were going to leave we heard our friends had been planning a trip to Sin City as well to celebrate a birthday. We decided it would be so fun (and cheaper) to all ride down and go play together. And that's just what we did!
Friday evening after some quick spaghetti we drove down to Vegas and all stayed at our friends cousins house. Um… gorgeous! We were so lucky and she was so sweet and hospitable!
Saturday we went out to lunch at Cane's and then off to the strip…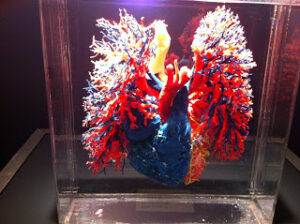 We all were dying to see The Body Exhibit! Basically they preserve human bodies and vasculature really really well and you just have to see it to understand! We spent over 2 hours walking around and looking at organs, tissue, vessels, and more! You're not suppose to take pictures but you know I snapped a quick one. After stopping by M&M's world we headed back home for dinner and watched Despicable Me.
Sunday was our day to sit back and enjoy some sunshine. We had a delicious lunch with leftovers from dinner. Cam got so burnt. Poor thing!
Sunday night, Cam and I headed back to visit some sites we had been dying to see before we left…
Flamingos and Flamingo Hotel
Bellagio Fountain
Volcano at The Mirage
We also saw a Steve Tyler look alike
Chocolate By The Bald Guy
Serendipity
H&M (closed for famous people party, lame)
Billboard Music Awards
Cam had found a great deal on living social for a nice hotel and booked it for us for Sunday night. We headed over and it was absolutely gorgeous! It was the perfect weekend getaway and we even got a free breakfast buffet for our anniversary.
All good things must come to an end and so Monday we headed home to Utah. Vegas we'll we back again!