This shop has been compensated by Collective Bias, Inc. and its advertiser. All opinions are mine alone. #TrustInGentle #ChooseGentle #CollectiveBias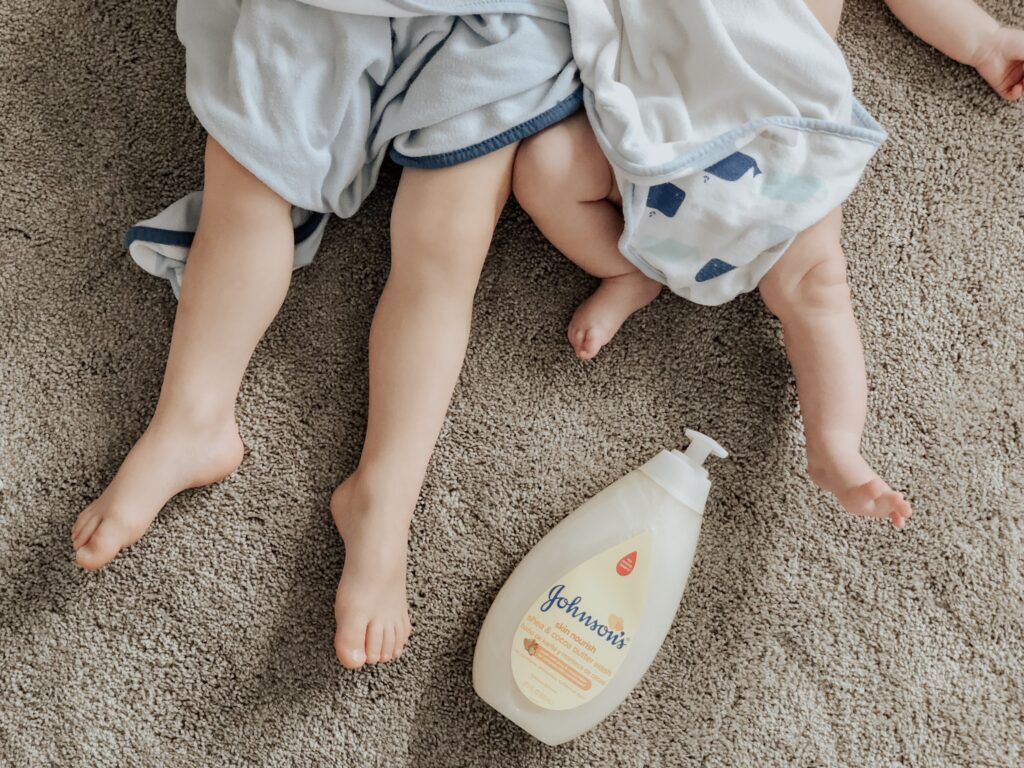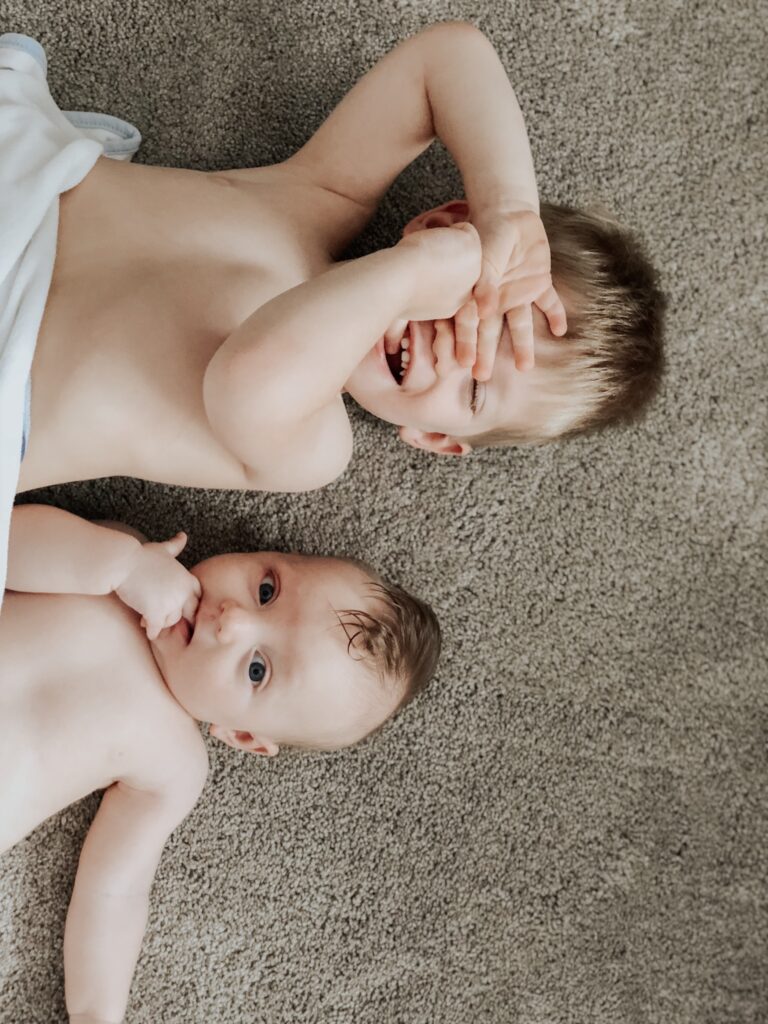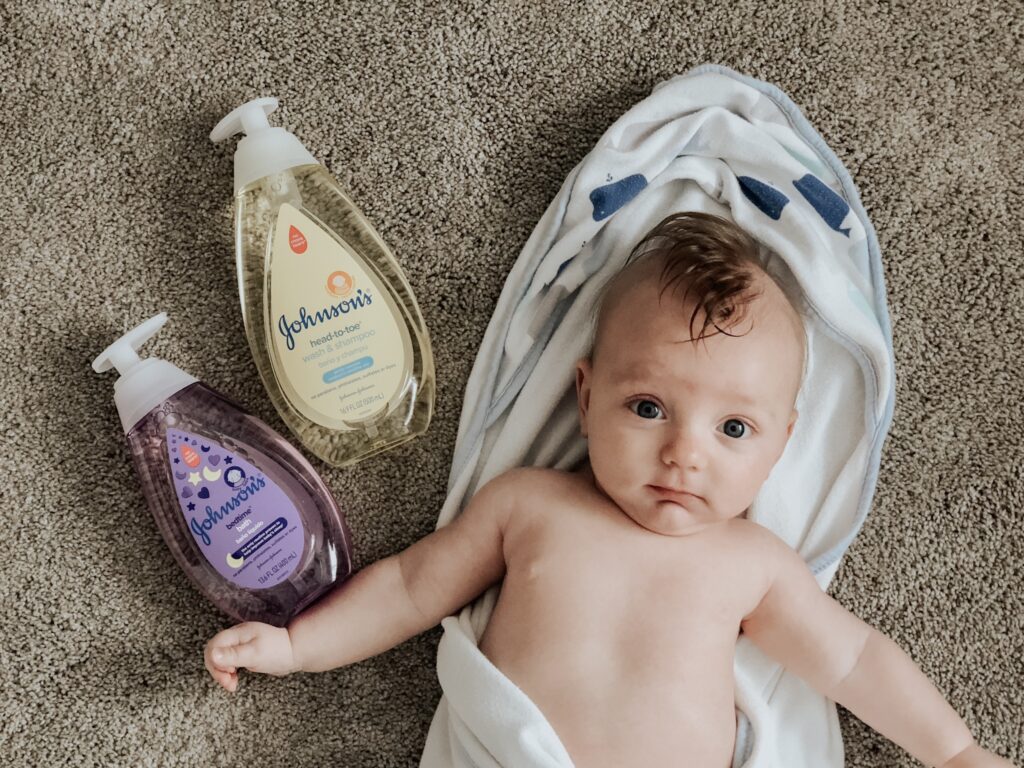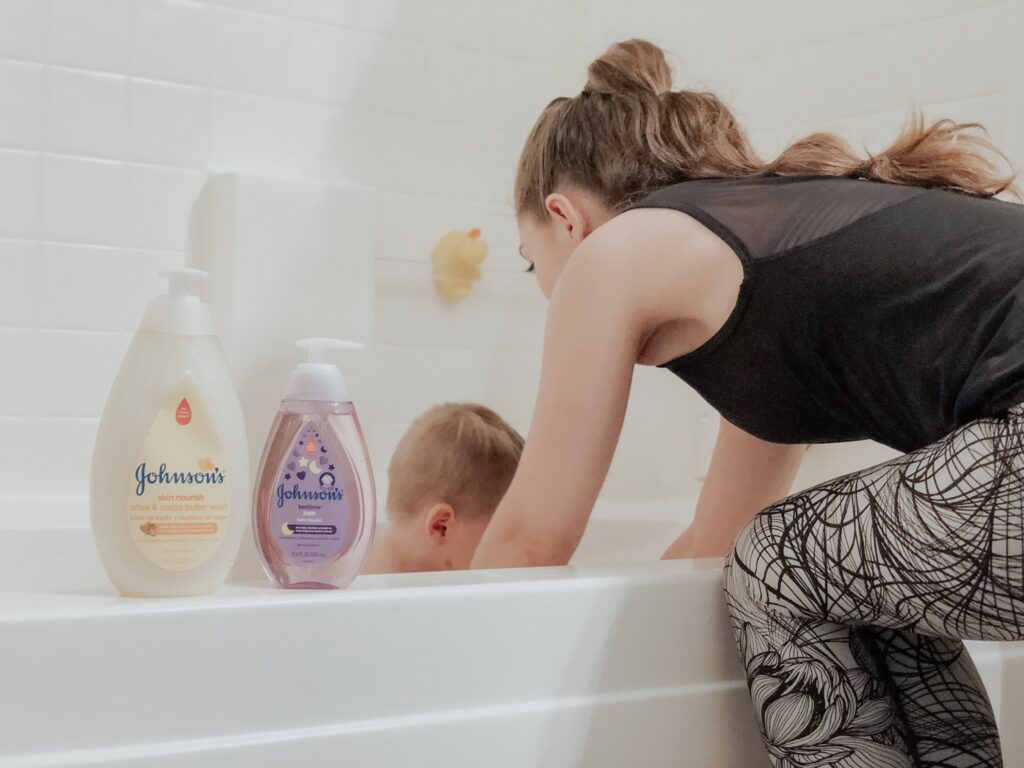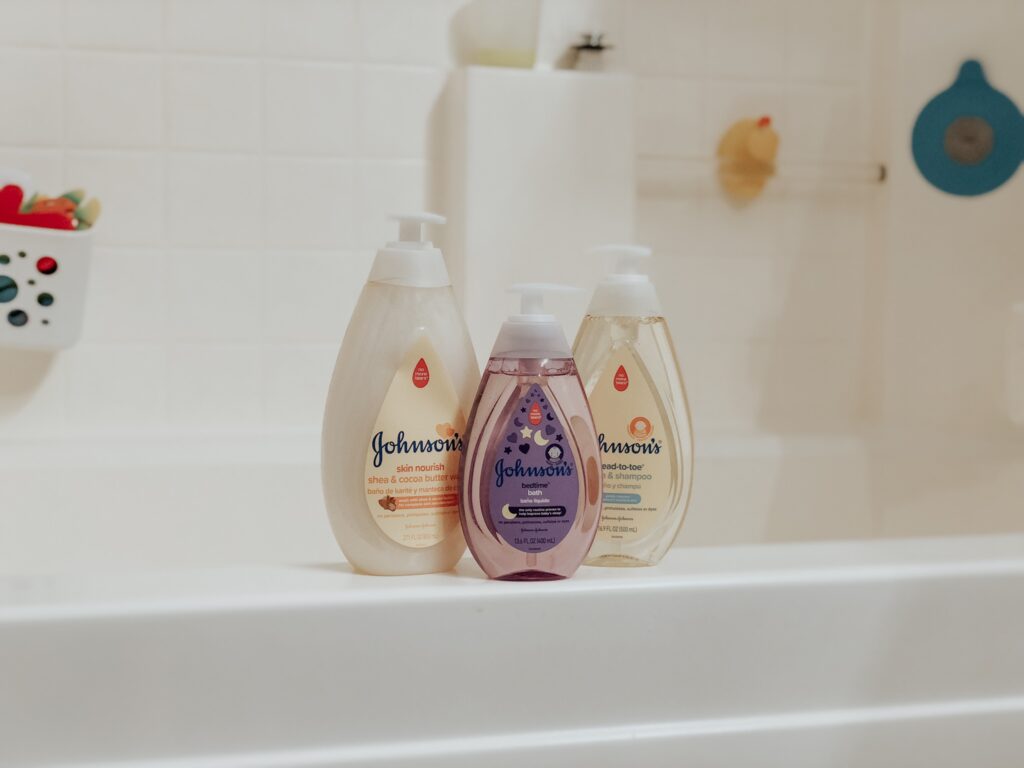 *Currently we have a 3 month old and 2.5 year old
When we had Ry we learned the importance of having a solid nighttime and bath routine. In the first few months of becoming a Mom, I loved talking with other Moms and learning how they balance the "time to get ready for bed" – from one to seven kids.
I don't know about you but I find so much strength knowing we are all in this together. I find helpful take aways from so many great parents because it takes a village after all, doesn't it!?
Now, two and a half years later, I still learn something new from my friends and the women I look up to and we are still standing by and trusting that routine we put in place.
Bath Time + Lotion: Cameron and I try our best to both be present for bath time. We use our sink Puj tub to bath Riggs since he is still to little to sit up in the tub and Ryker splashes around in the bathtub. We usually try to make it more soothing and calm rather than letting them get all worked up and energized. One thing that we found helps a lot is using a calming bath scents like Johnson's Nighttime Bath. Once dried off, we bring the boys in the bedroom and lather on some Johnson's lavendar scented lotion. Both boys love getting their legs and feet massaged.
Jammies and Chore Charts: We get both the boys in their jammies and then we fill out Ryker's chore chart with stars. He has really simple chores like feeding Duke (supervised) and brushing teeth. It's things that we do with him already but we wanted to instill this routine so we can add more responsibility as he gets older.
Story Time: This is Ryker's favorite! We let him pick a book and then we all cuddle up in bed to read! Riggs is usually getting tired by now and is such a cuddler!
Scriptures and Prayer: We are trying to get better at reading a scripture verse or two with the boys and then we say family prayer and I take Riggs to his room. I usually to a feeding with him and while he is still awake, I put him in his crib.
Cuddle and Song: While I am nursing Riggs in his room, Cameron sings a song to Ryker or they just cuddle and then it's lights out!
I love seeing how other families do their nighttime routines. I always find similarities or things that I want to start implementing with my kids as our family grows and changes. You can check out our 1 year old nighttime routine here.