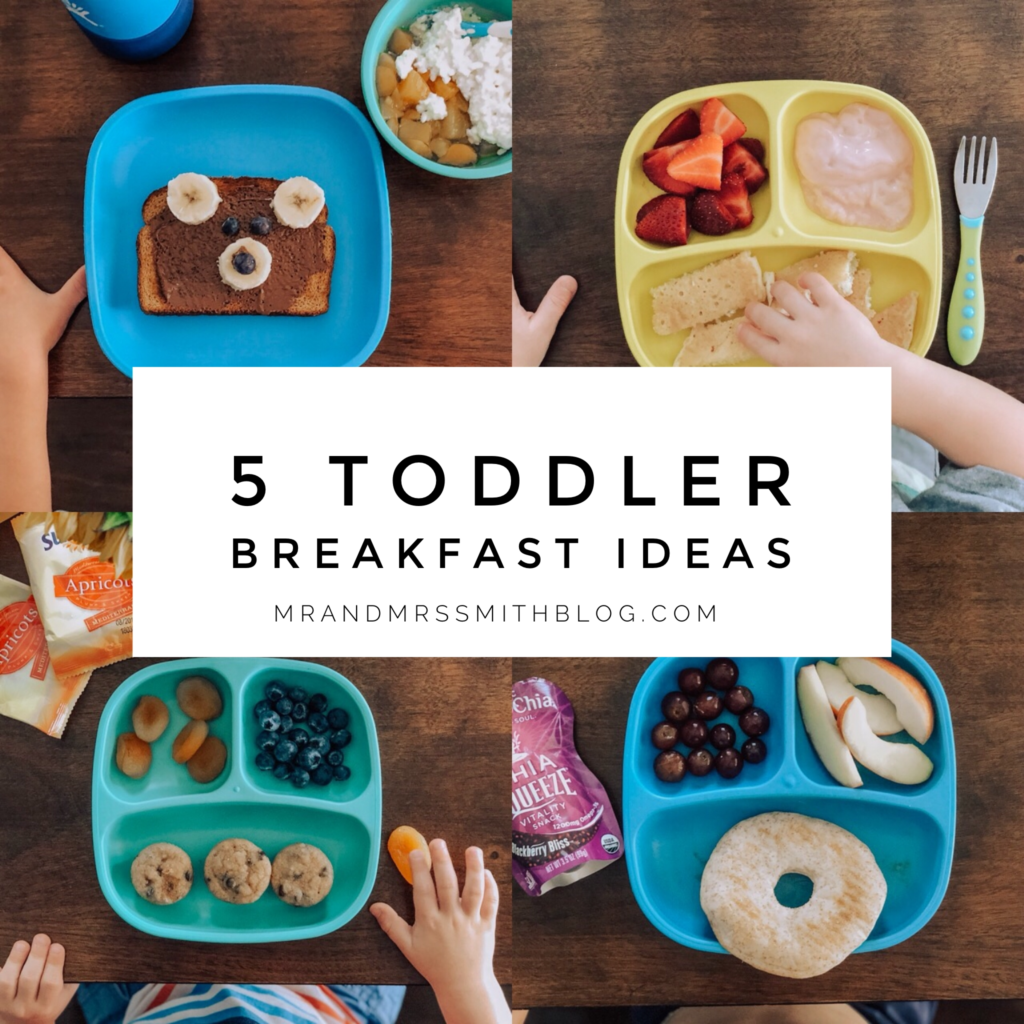 Breakfast can get pretty routine – grab a box of cereal, a bowl and pour on the milk. I have been trying to push myself creatively for all our meals to think outside the box.
Today I am sharing 5 of our favorite no cereal toddler breakfasts.
I usually eat the same things that I fix for Ryker but obviously in different portions or more blended together. Let's take a look 🙂
BANANA OATMEAL I can almost always get my 2 year old to eat oatmeal! A lot of the times I take the easy route and do oatmeal packets but on weekends we usually make a big pot of oats and add in peaches and cinnamon. Ryker loves both. If I haven't add in fruit, then I usually pair it with blueberries, a banana and yogurt.
BEAR TOAST Bear toast is a big hit in our house. Actually any animal face/character will pretty much guarantee me that the meal will be eaten! Also, I love testing out my creative skills and during the times I am not feeling creative – thank goodness for Pinterest. I like to pair toast with a healthy protein like cottage cheese and fruit or some scrambled eggs.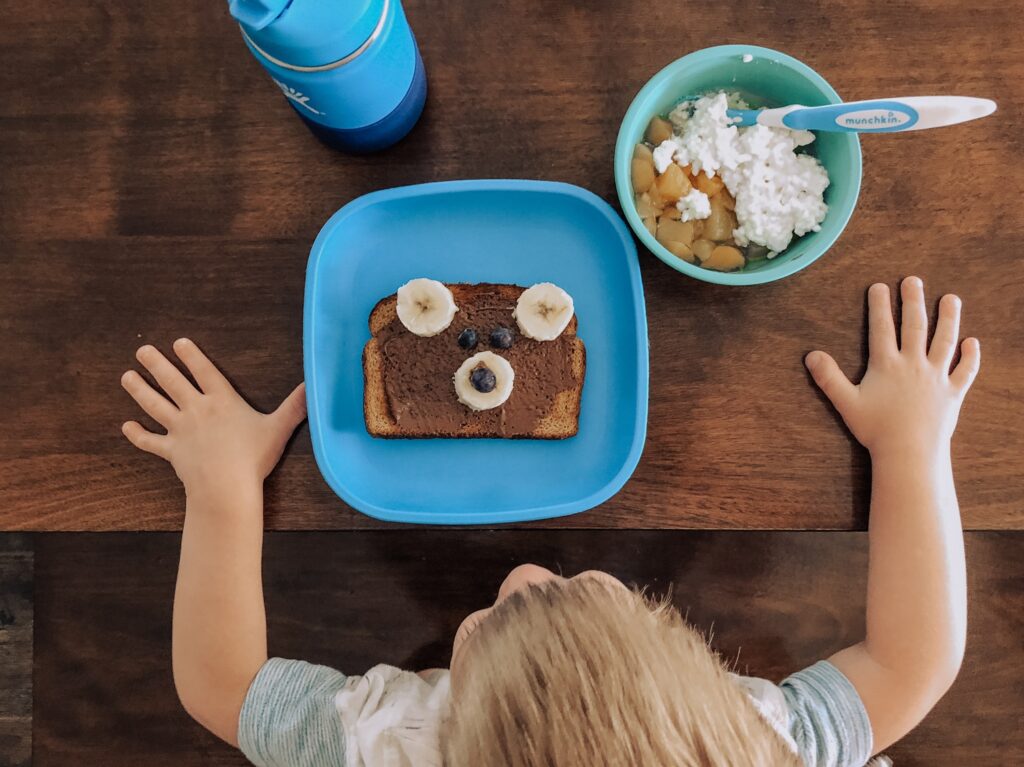 BANANA CHOCOLATE CHIP MUFFINS Muffins are a Mom's best friend. You can prep these babies on a slower Sunday afternoon and freeze them for the week and then just microwave them for a minute to warm them back up. I usually do half the batter as regular size muffins for Cameron to take to work and then half mini to feed Ryker.
When you make them yourself you can control the ingredients and especially the sugar! I pair them with some fruit like blueberries or sun-dried apricots. You can check out the recipe for these delicious muffins here.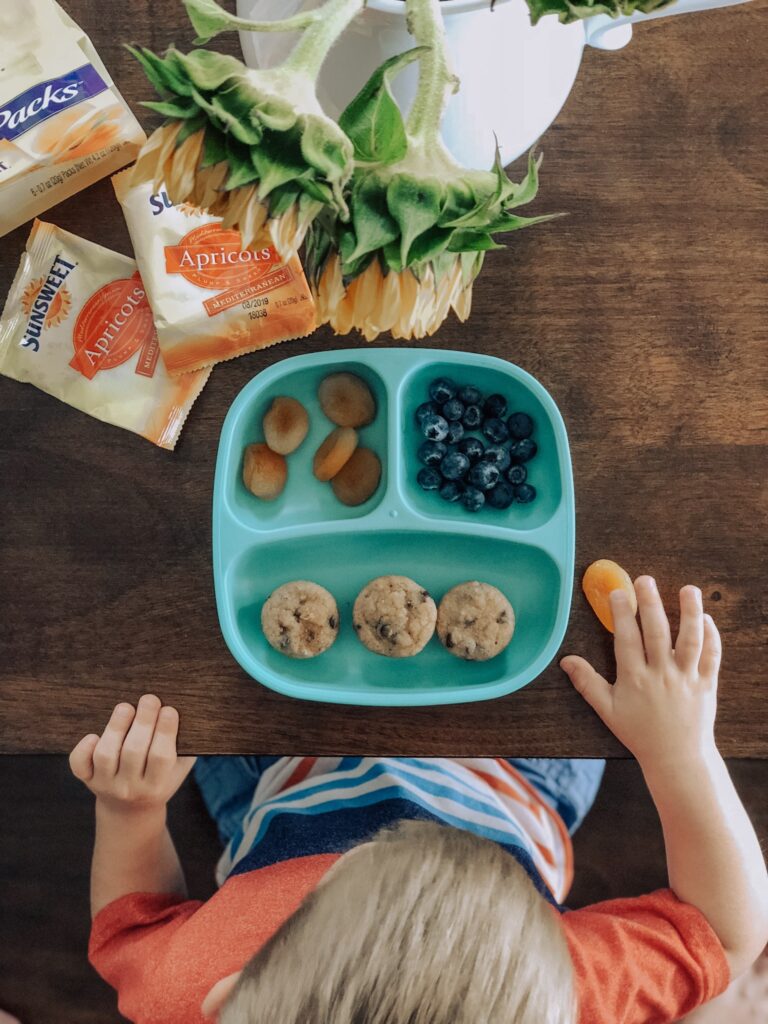 PANCAKES + YOGURT I love a good pancake. I will be honest I have never tried the freezer version but my friend uses them for quick on the go mornings. I just whip up a small amount for us the in morning and serve with some yogurt and fruit. Whatever fits best in your routine!
Ry loves to dip the pancakes in his yogurt. It's messy and fun and not too difficult to clean up! 🙂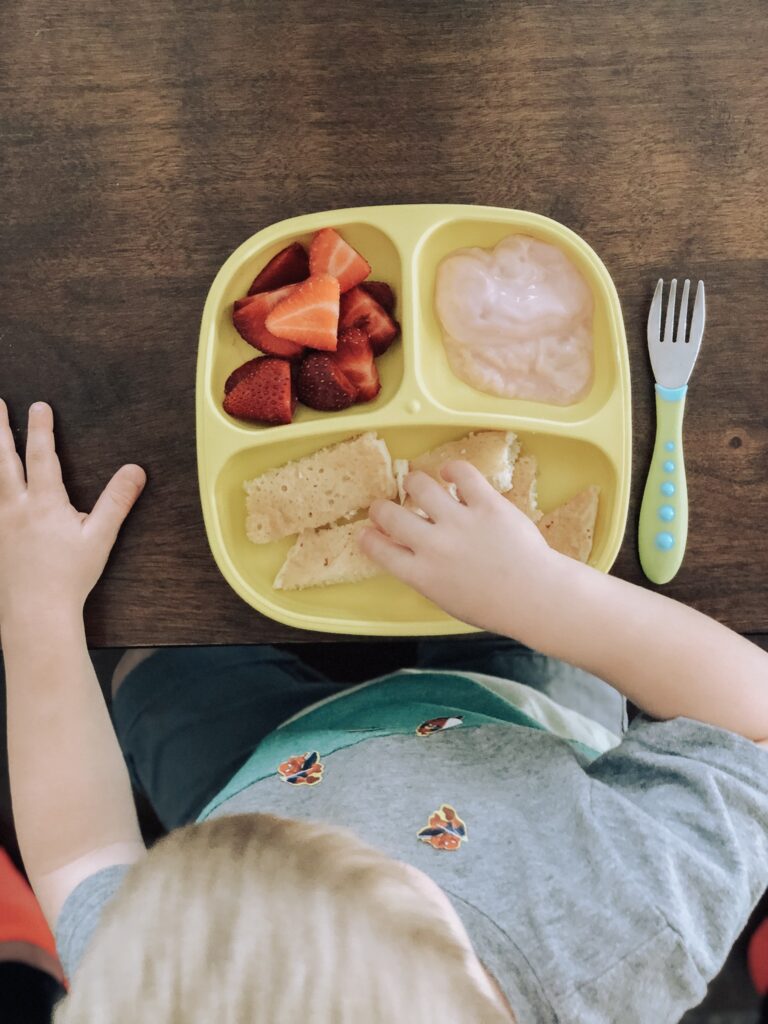 BAGEL THINS This is probably my quickest go to breakfast. I buy the bagel thins because Ry usually can't finish an entire bagel yet. You can test out some cream cheese as well but currently it's not on his 'preference' list. (We'll work on it) I dice an apple and add some grapes and voila! I love these Mamma Chia pouches that I find at Costco. I think other stores have them as well but I usually buy them in bulk.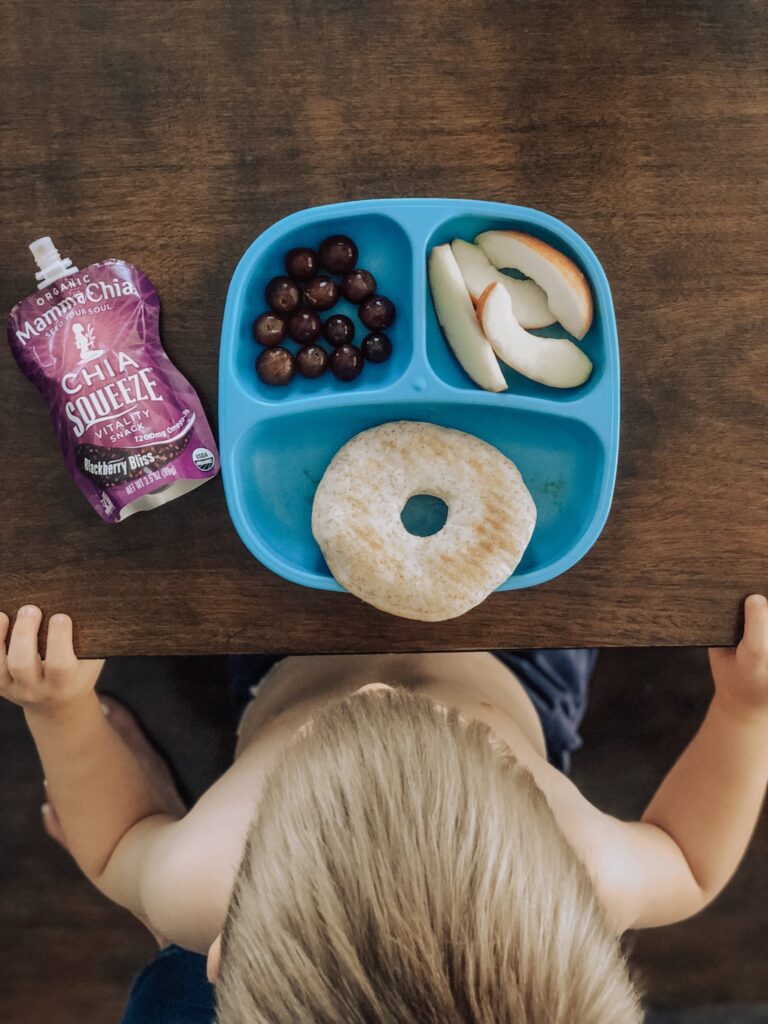 I am still working on finding creative ways to start our day off healthy and I really notice a difference in how our day goes when I can just have fun with simple things like meal and activity time. What are some of your toddler's favorite breakfast foods?