This shop has been compensated by Collective Bias, Inc. and its advertiser. All opinions are mine alone. #FirstMomentsMadeSimple #ForBetterBeginnings #MomsFirsts #CollectiveBias
Welcome April and welcome spring! Everything is in bloom, feeling so fresh and new. It's birthday month but not just for me… my sister-in-law is eagerly awaiting the birth of her first little baby. It is so exciting and everyone is on baby watch getting ready for his arrival. All the baby talk has brought back memories of the first few months right after delivery and made me think about what I wish I had known to make my 4th trimester a little easier.
*side note: Apparently everyone except me knew the first 3 months after birth is often called the 4th trimester. Just like the rest of pregnancy, it is another stage that would shortly be over but now with your tiny human – so take advantage of all the snuggles you can get!
Registries Help YOU
One thing all moms can agree on is there are thousands of books, articles, products, and advice that will be thrown at you. It's so HARD. I remember as a first time mom, I was incredibly overwhelmed and really wanted an easy way to understand what to buy and if I needed it. Y'all I don't mean to shout but… REGISTER! The individuals that helped us register took so much time to break down how products worked and differed. You can see things in person, test them out and make sure they work for YOU! Babies "R" Us allows you to utilize their Registry 101 Event to make the process simple by coming in the first Saturday of the month for guided access and then stopping in again the third Tuesday to receive a completion discount for every single item on your registry you still need to purchase.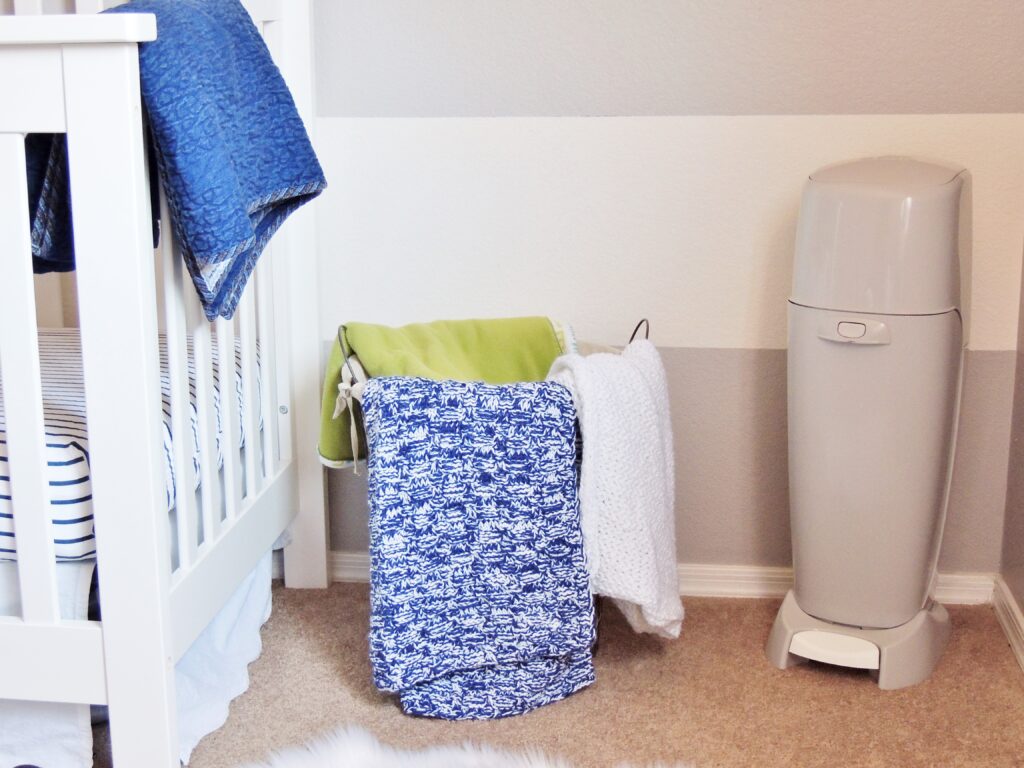 2, How Often Will I Use This?
I remember that I once had a lesson as a kid about how much to spend on things. The lady looked at the price then asked herself if she would use it that many times, dollar for use? For example: If a shirt cost $15 dollars, would she wear it at least 15 times? If the answer was yes, then she would buy it. Of course, some things don't fit this tool, such as purchasing formal wear but for the most part it works great. The Playtex Diaper Genie® Complete was a must have purchase for us and we use it several times a DAY going on 16 months, so for us the value was well worth it. There are a few products I either didn't use very long like a nursing pillow because I only nursed 7 months and I felt like it got in the way or several sleep sacks because Ry didn't really like them. I would suggest buying one of something and seeing how your baby likes it first since each child is so different.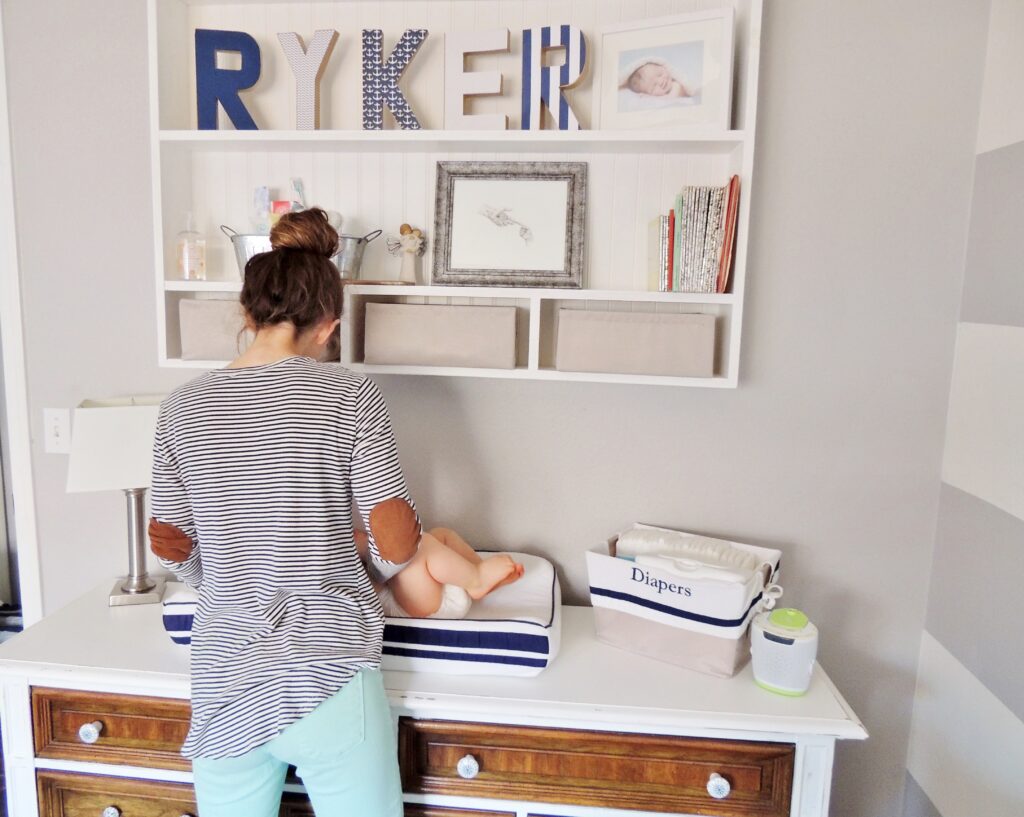 3. Create a Diaper Station
Those first few months you change a lot of diapers but hopefully you already knew that. What you may not have thought about is where you will be changing all those little presents of love. Some of my friends with two story homes knew they didn't want to make the trek up and down their stairs; they collected supplies in a basket to keep in their great room. Another friend stored similar items in her bedroom. For our family, we knew that changing Ryker around the dogs would resort in stress and mess! We created a station in the nursery and although we have added and removed some items we still use the area daily! A few items to think about gathering include an open pack of diapers, diaper cream, baby powder, wipes, hand sanitizer & a Diaper Genie. It keeps Ry's nursery smelling fresh with the Odor Lock System and allows for a one step – no touch diaper pitch! I also wish I had thought earlier about creating a mini diaper station in our car so that while on the go you have everything I need in case #mombrain and forget the diaper bag or forget to restock… serious life saver!
4. Be Nice To Yourself
Being a RN, I have seen a lot of births and a lot of post-partum moms. I am not going to lie, I have seen some women's bodies do incredible things. But, what I do want to say is that regardless of your friends, sisters, moms, or favorite social media star, be nice to yourself. Love your body for growing a person. I know first-hand that it is not as easy for some as it is for others. Be grateful and give your body time. Don't set expectations and don't compare. Comparison steals joy and this is one of the most joyous times of your life. Enjoy rockin' your house dress.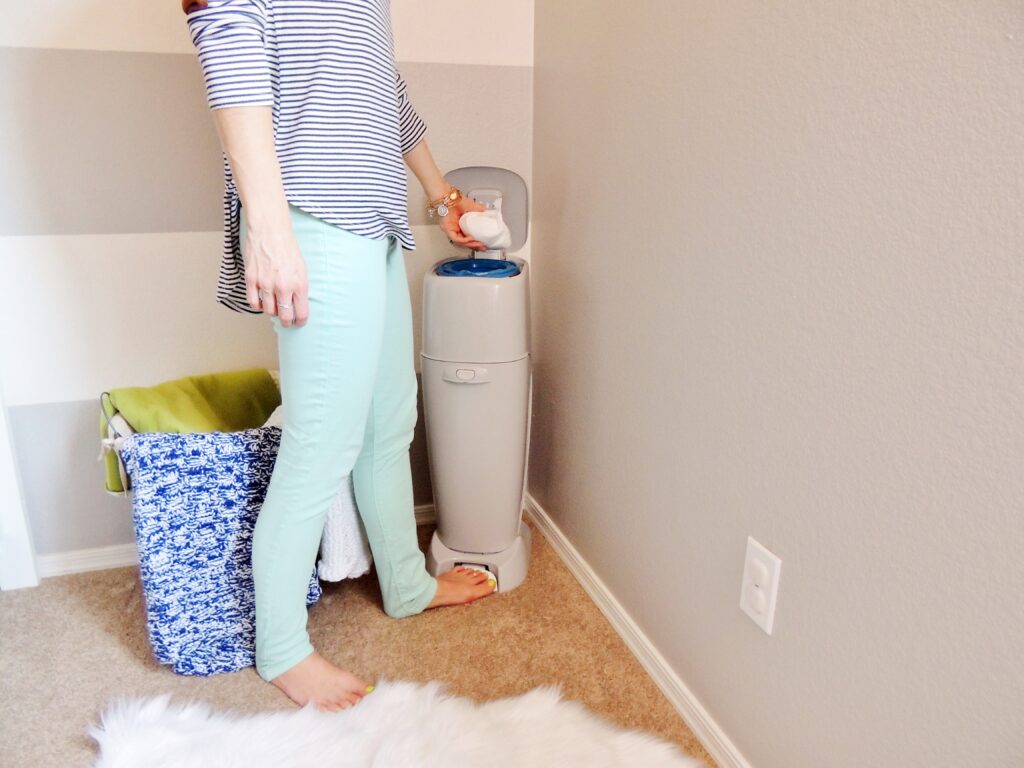 5. Ask for Help
Personally, I have a hard time asking for help but luckily I also have some amazing friends that jumped in without me asking. From meals – to watching our dogs – to coming over with birthday cake for our little man, these simple acts of kindness had this hormonal mama in tears. I should have expected more changes especially in myself. Change will occur daily just when you think you have your kid's routine down, a growth spurt, tooth, or milestone will occur rocking your world. Be open to assistance from others. It seriously takes a village so don't be afraid to use them. When someone says 'let me know how I can help' here are a few tasks you could offer up: Bring food – frozen, fresh, store bought we ate them all gratefully. Run an errand – you always need a target run! Fold the laundry – I personally love doing laundry but I hate folding. Just remember what goes around comes around and you will be glad these people are there to help but also look for ways to help them once you feel grounded!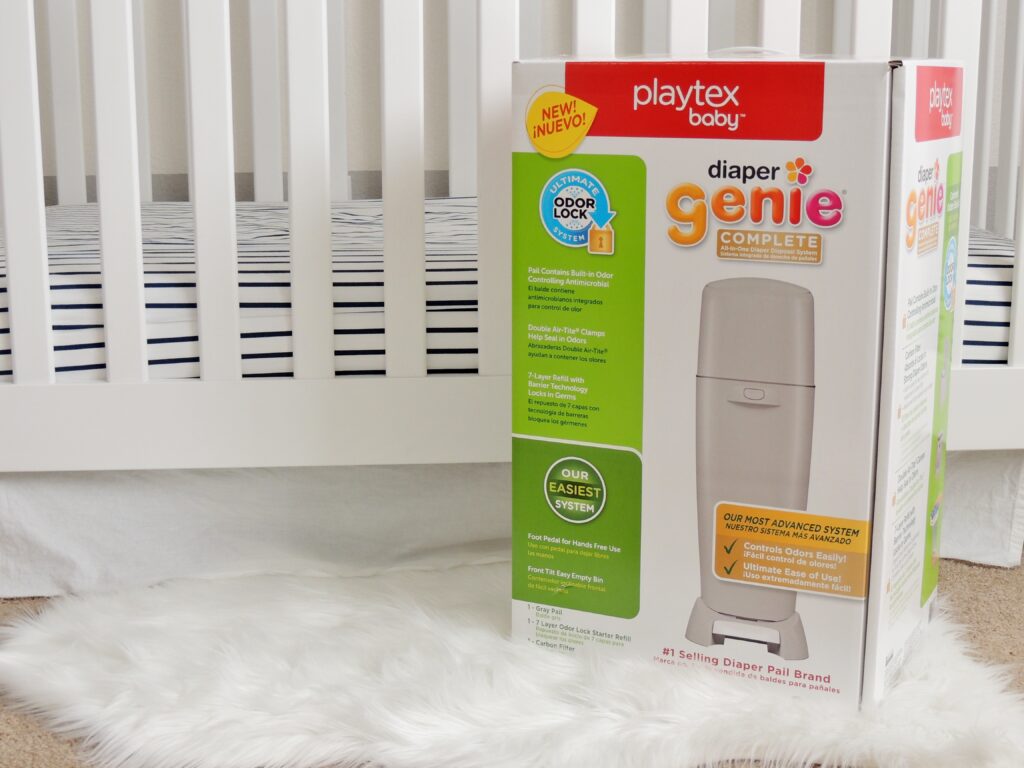 If you are an expecting mom or even a seasoned one, what products can you not live without? Any tips or tricks for a better beginning? Let me know and also sign up with Babies "R" Us Registry 101 Event where you can register for your own Diaper Genie!