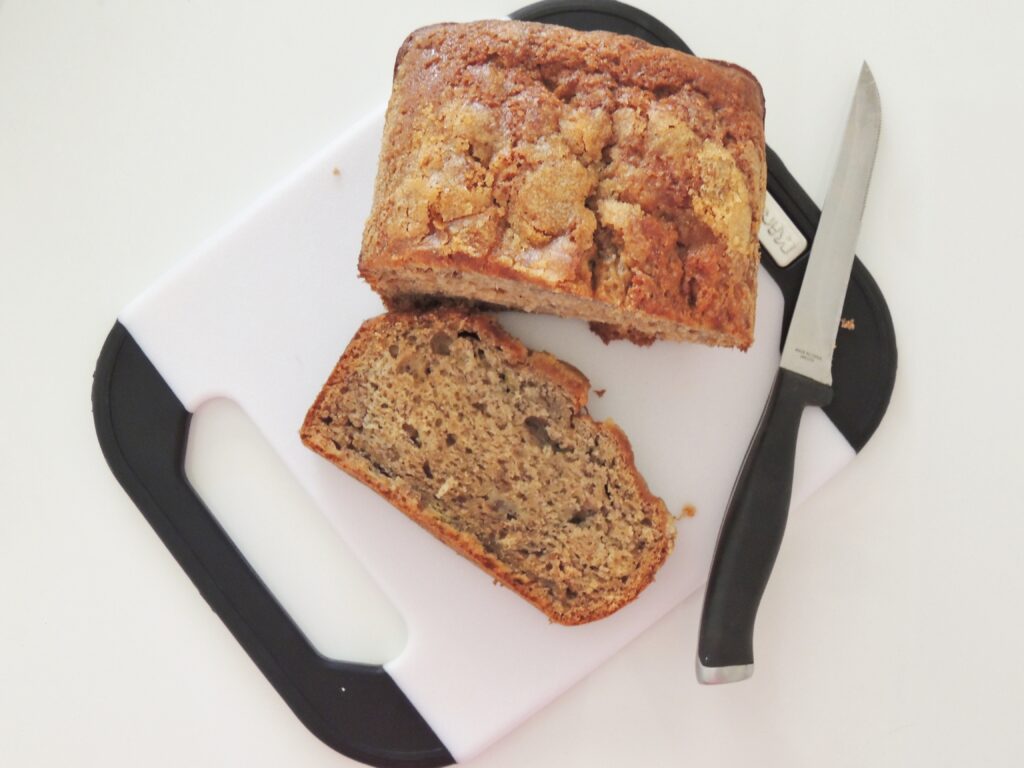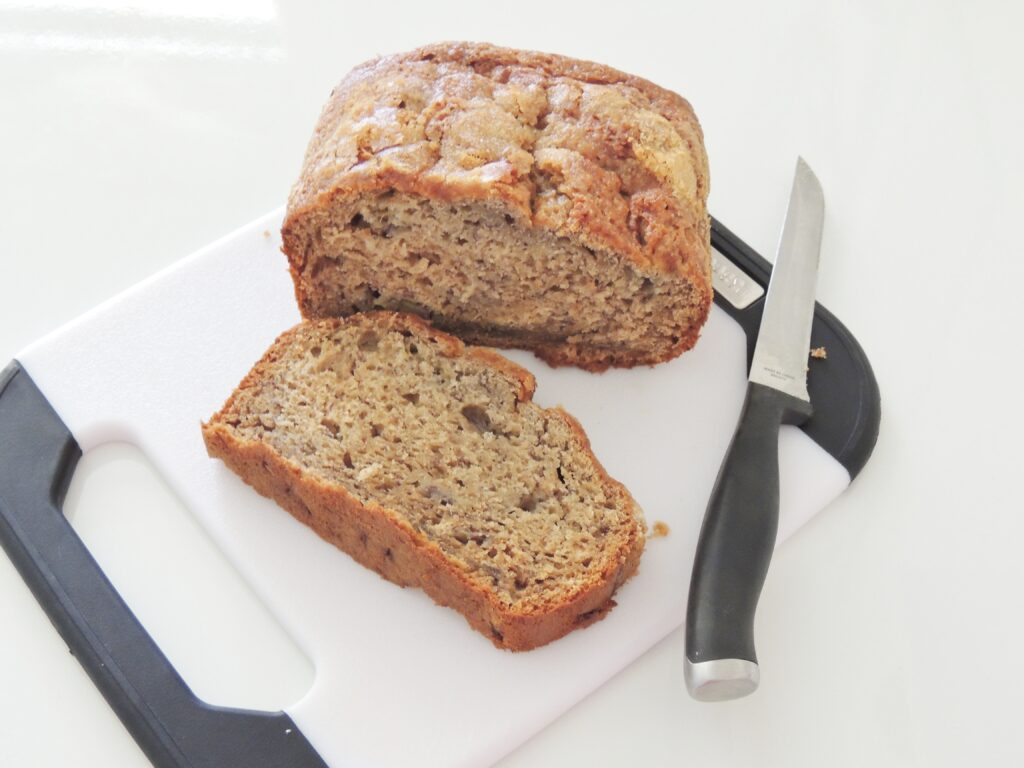 I have been looking for some yummy sweet substitutes during for Lent this year since I have been trying to eat no desserts. Less than 1 week left and I think I did pretty good! I use to have to have a bowl of ice cream or a cookie ever night after supper but now I barely crave sugar 🙂 I am definitely ready for birthday cake this weekend but I hope to keep up my healthy habits!
Here is one of my new favorite 'clean eating' recipes, I love it because there is no processed sugar or oil! I think it turned out delicious! The bread is super moist and pretty dense, and Cam likes to eat it cold for breakfast and I heat mine up for 15 seconds in the microwave.
SO Good! Enjoy 🙂
Healthy Banana Bread
2 cups Flour (You can use gluten free or whole wheat as well)
1 tsp Baking Soda
1/4 tsp Salt
1/2 cup Sugar Free Organic Applesauce
3/4 cup Raw Honey
2 Eggs
3 Bananas
Optional: Walnuts, Pecans or Dark Chocolate Chips
Preheat oven to 350 degrees and lightly grease a 9×5 loaf pan.

Combine flour, baking soda and salt in a large bowl.  

In a smaller bowl, mix applesauce and honey.

Stir in beaten eggs and mashed bananas.

Stir banana mix into flour mixture and then pour batter into greased loaf pan.

If you want to add additional toppings – sprinkle on top!

Bake for 60-65 minutes and cool on wire rack.

Store covered for up to 1 week.