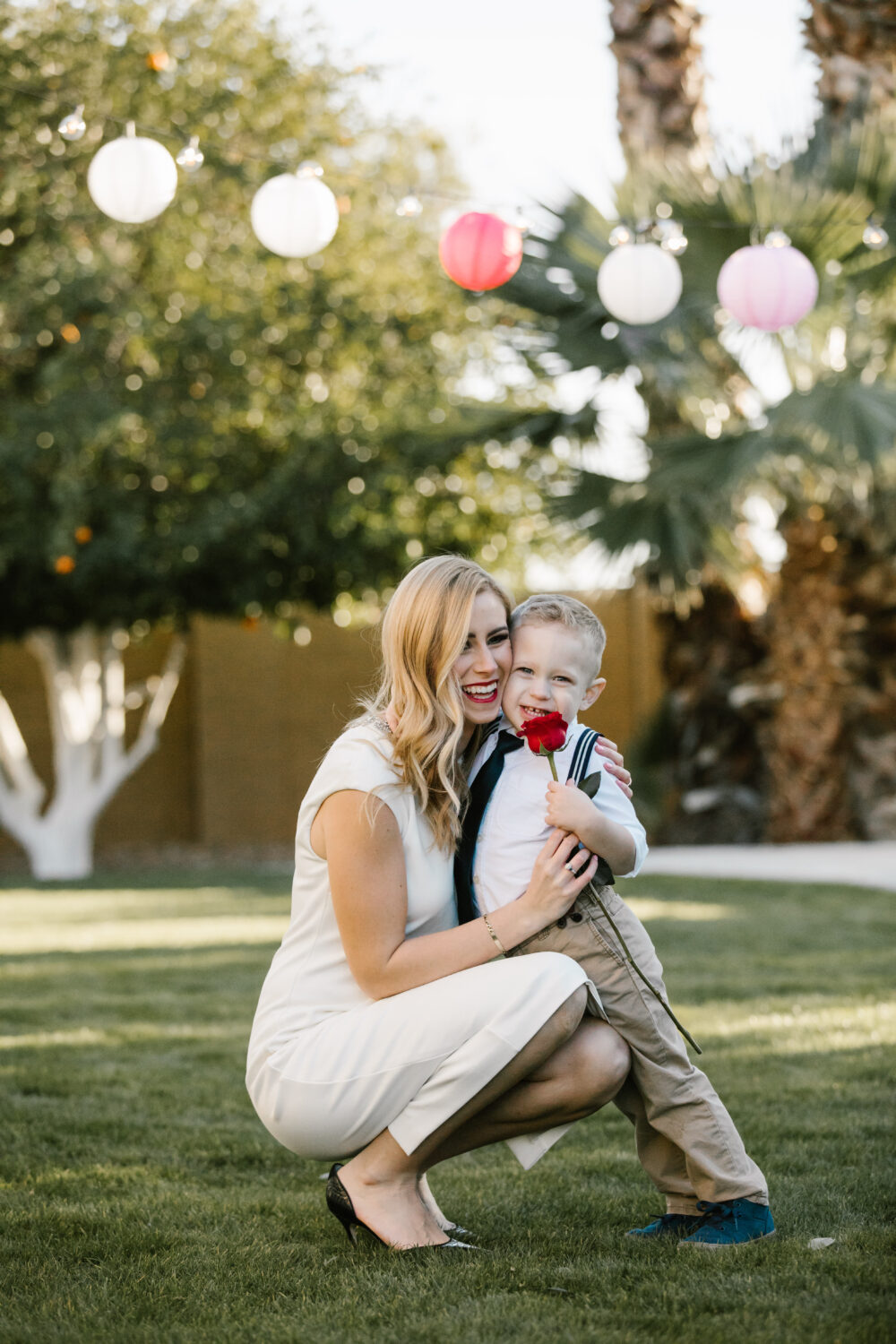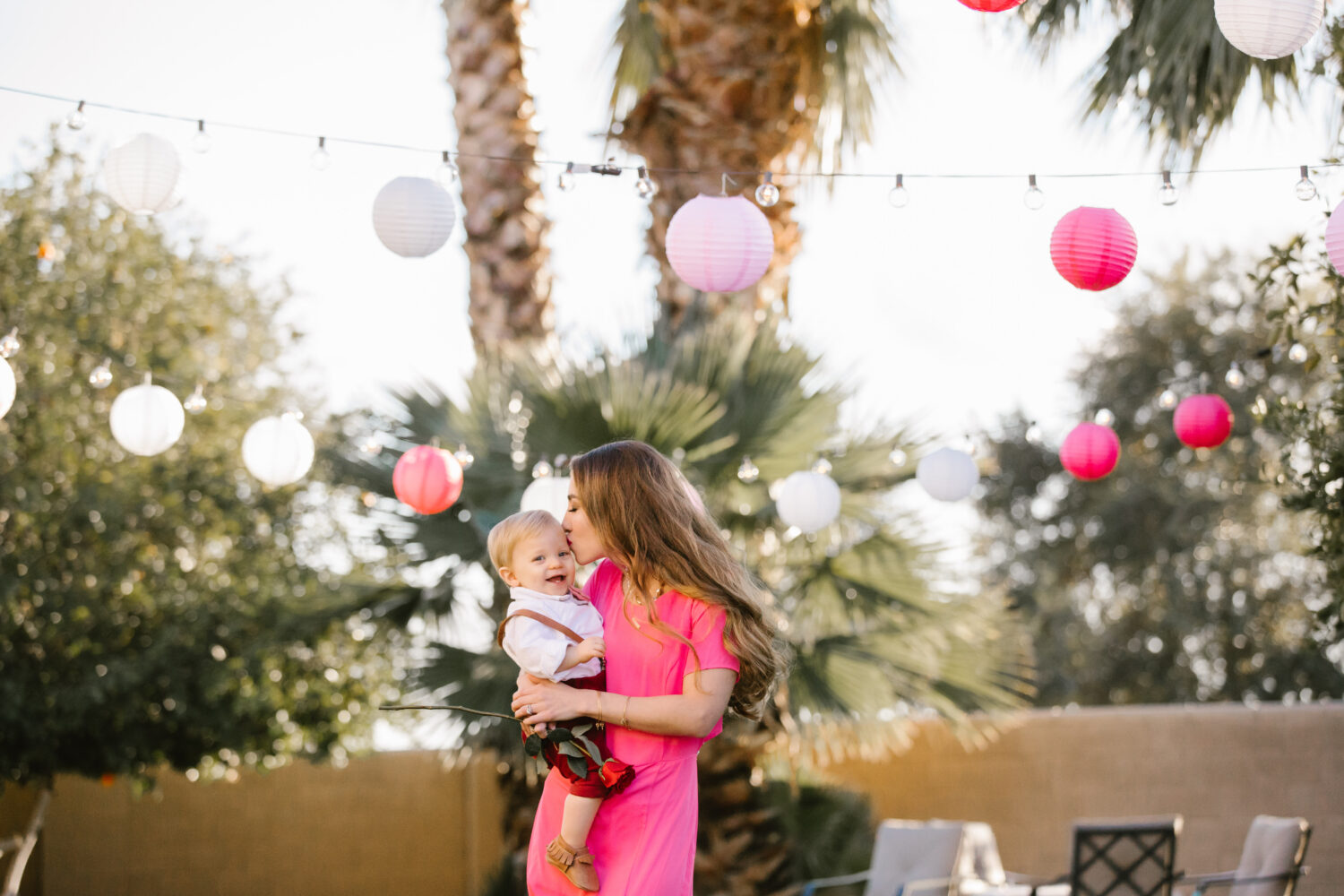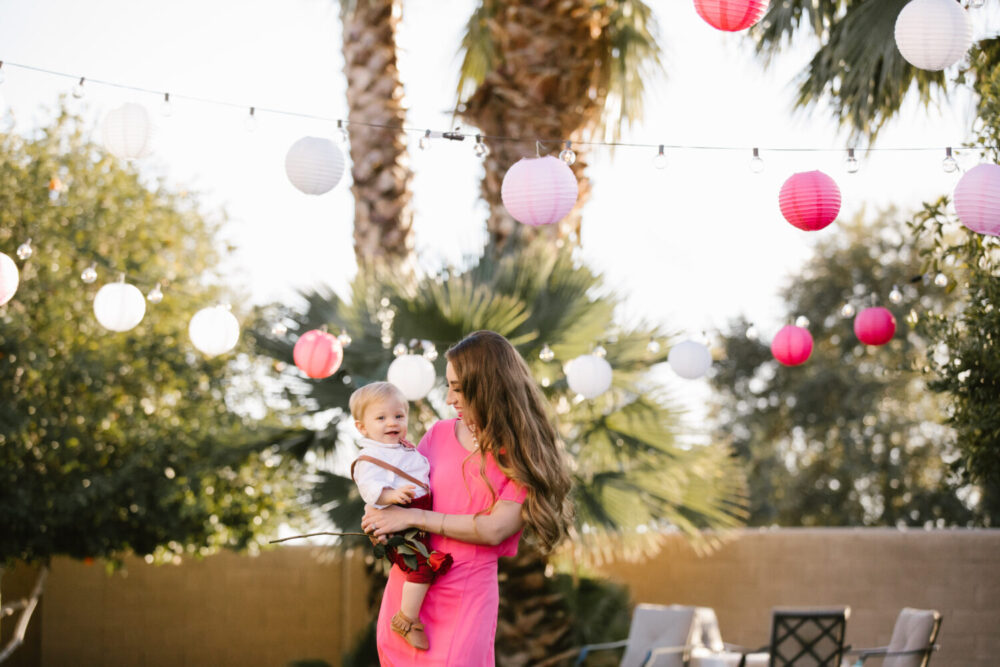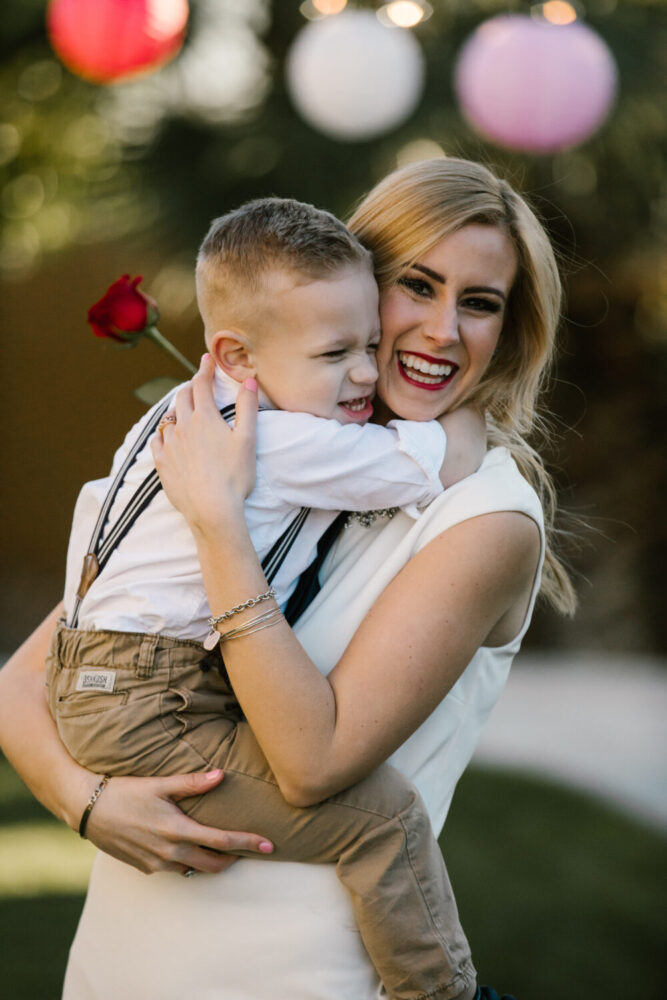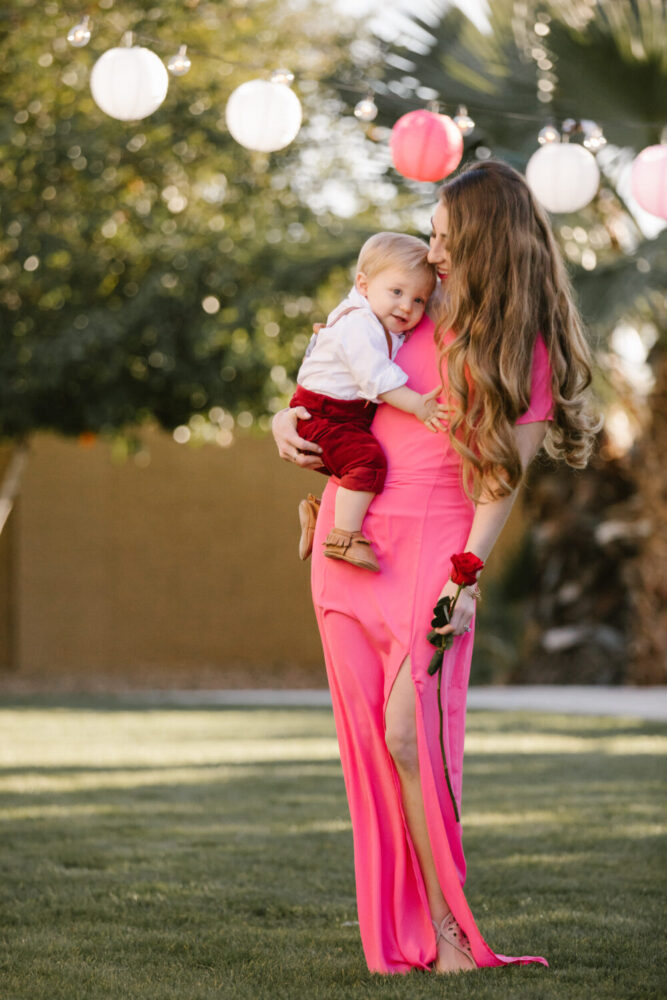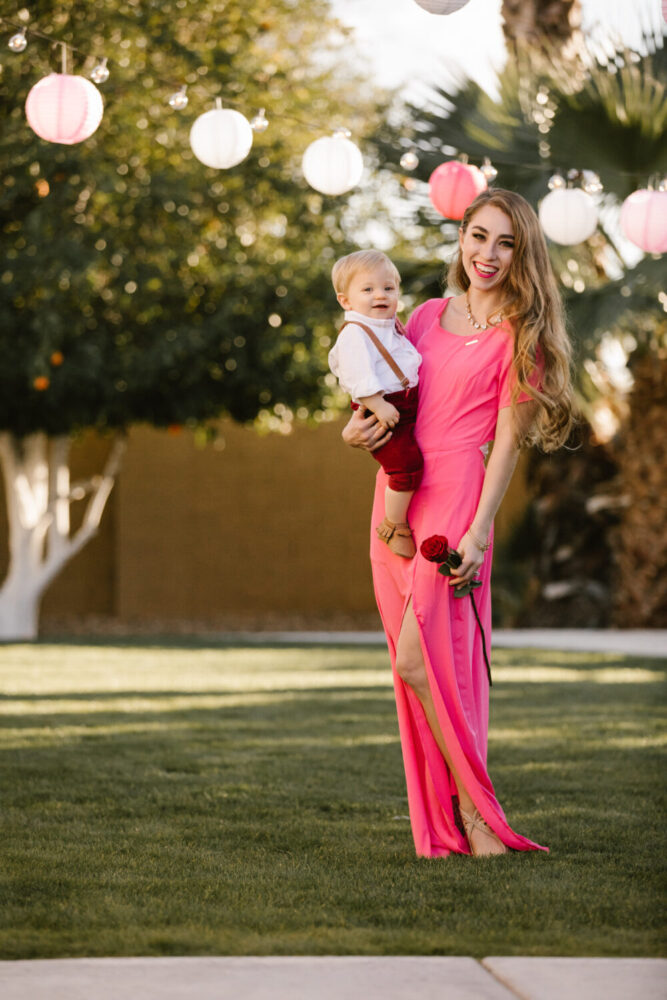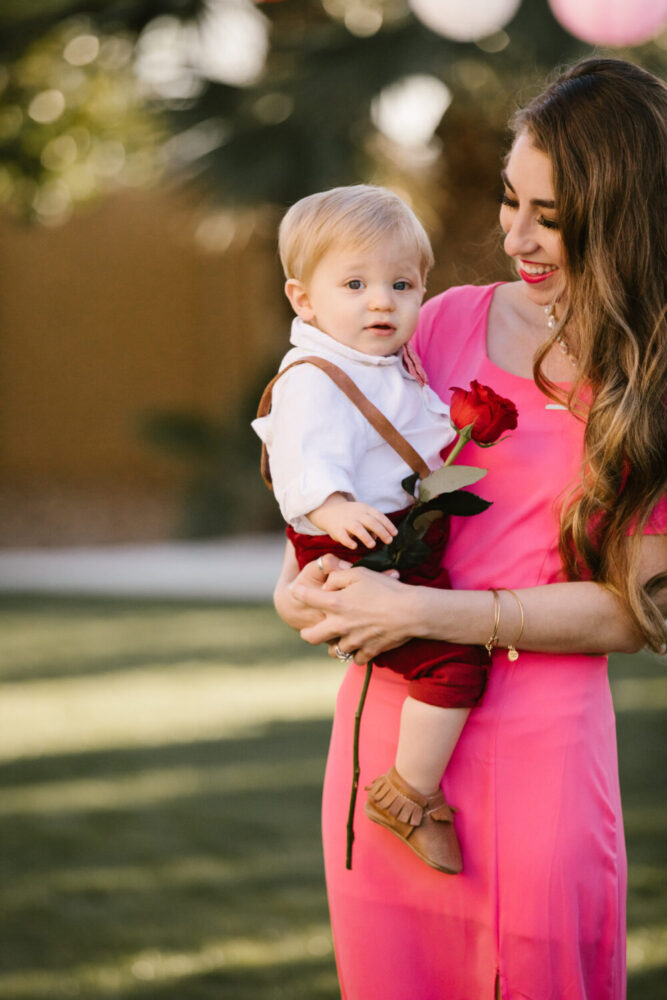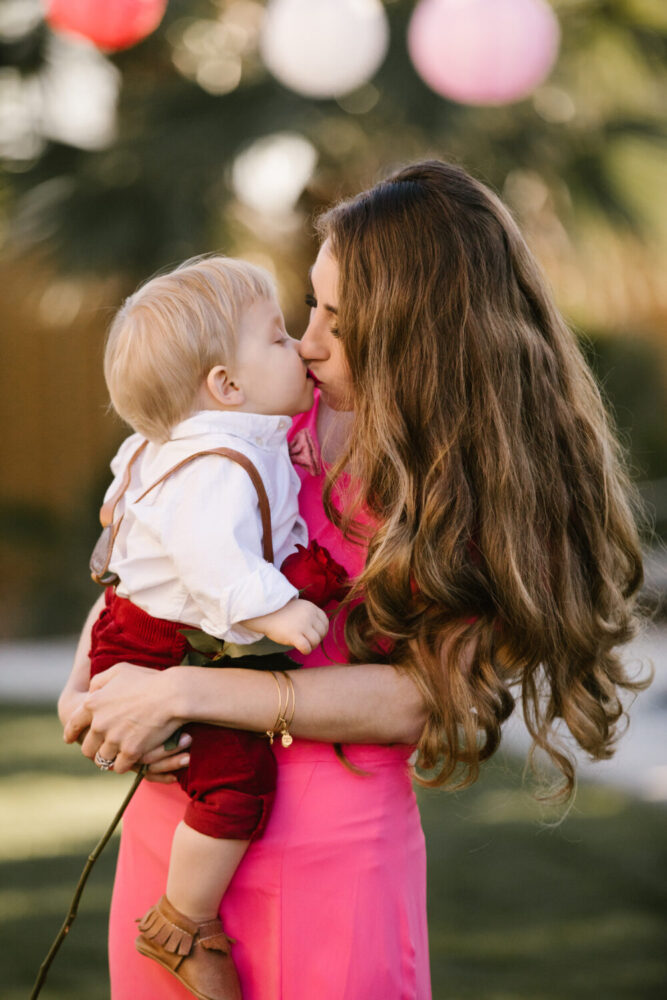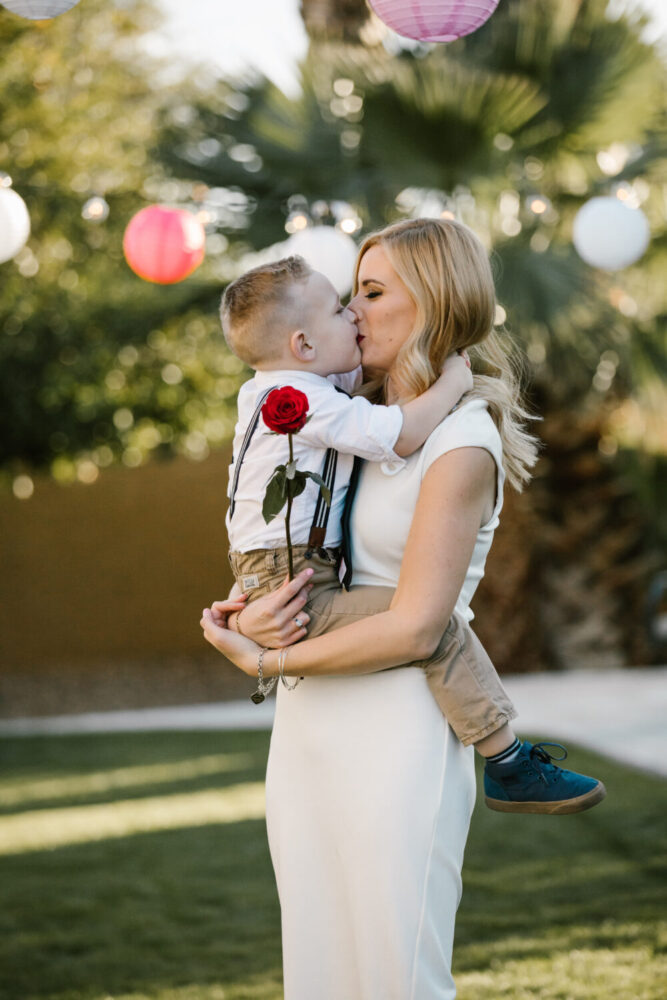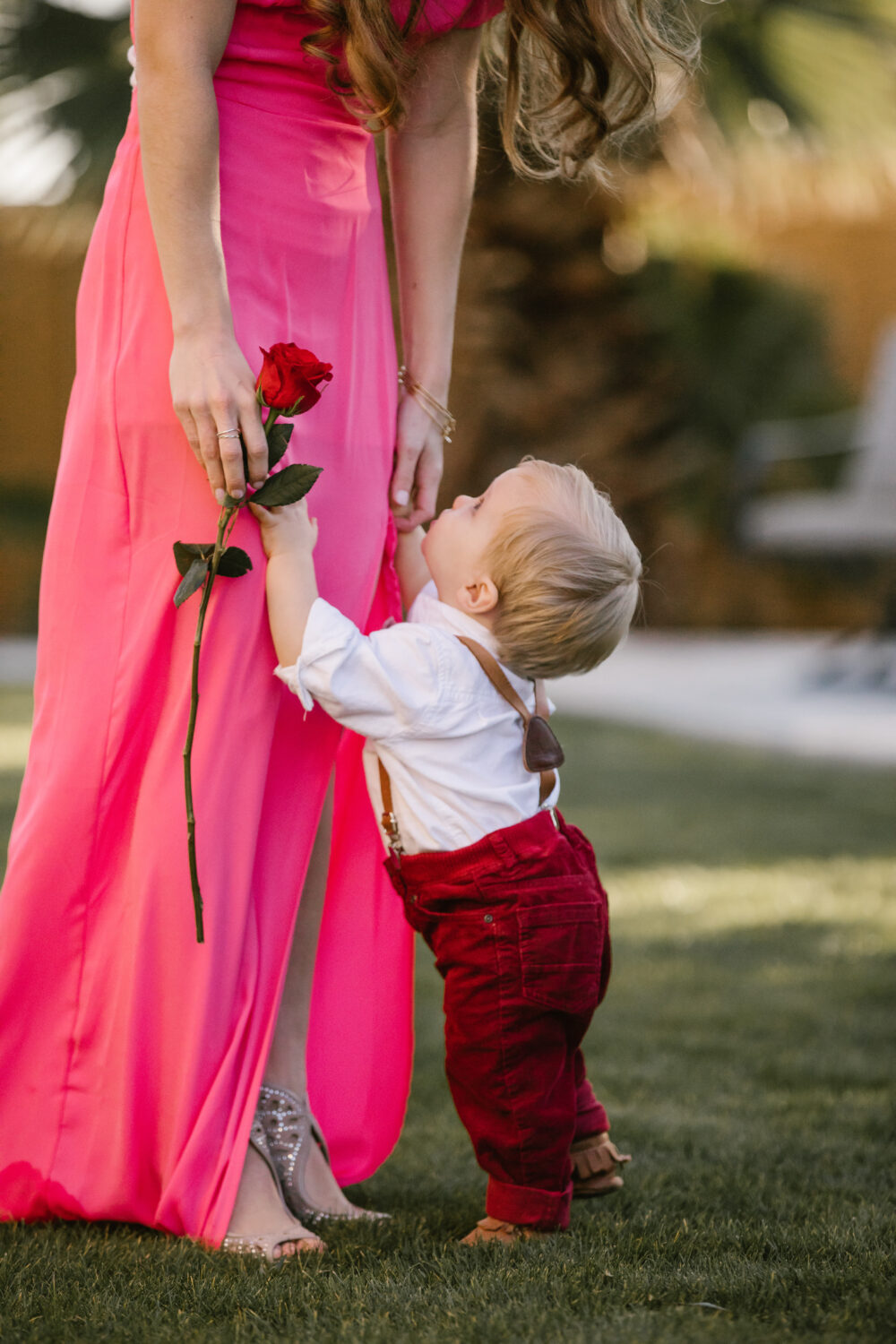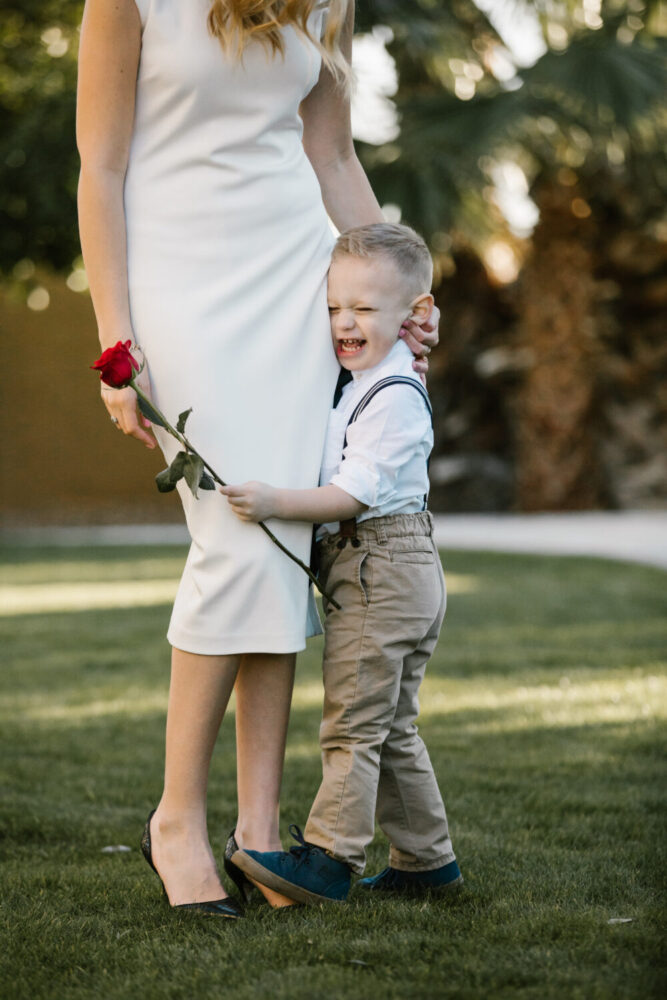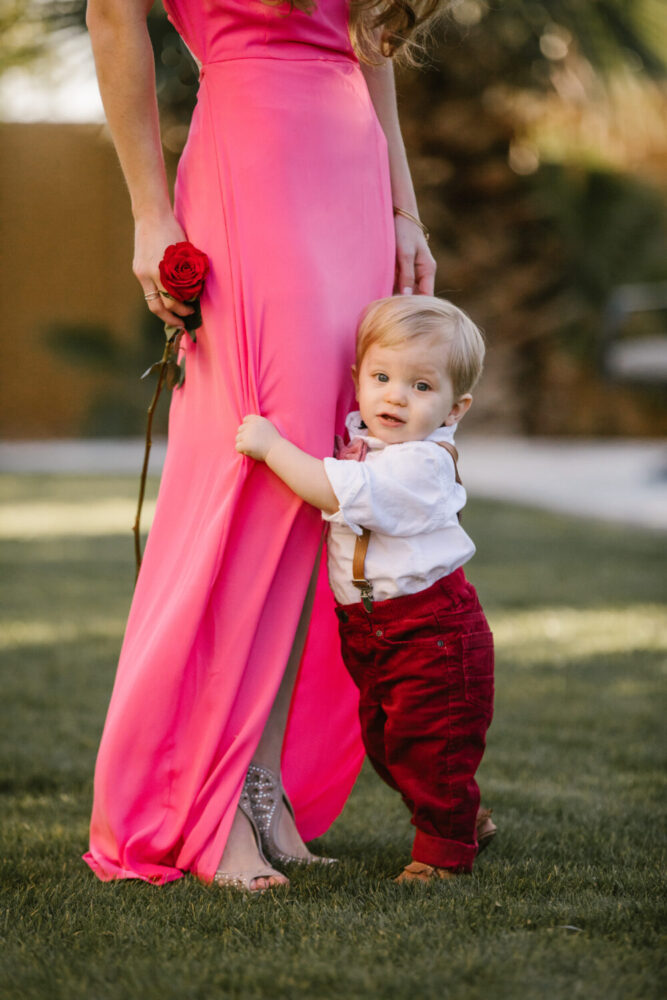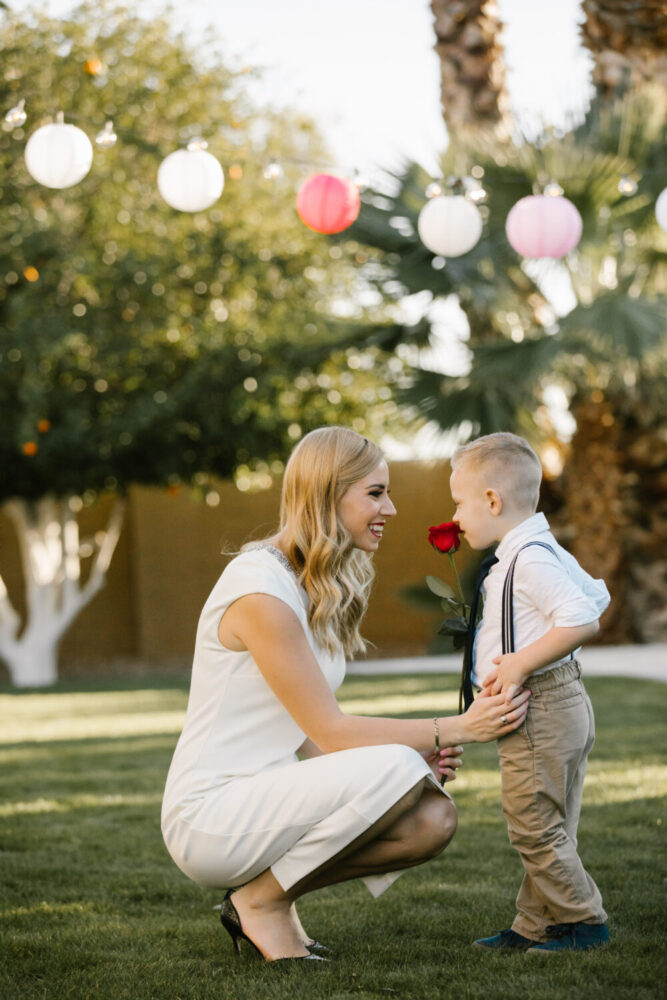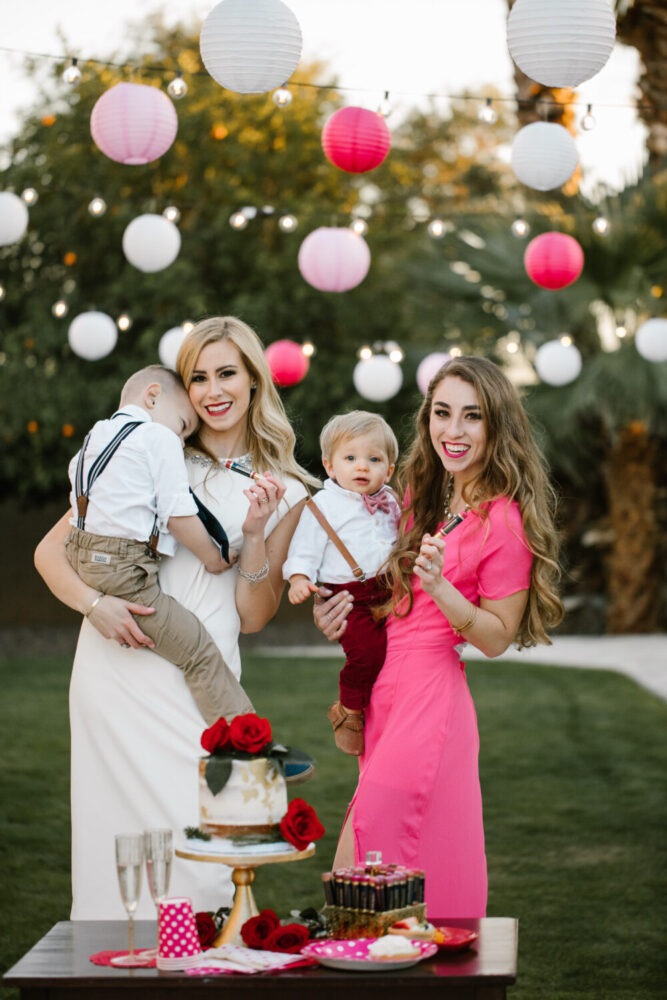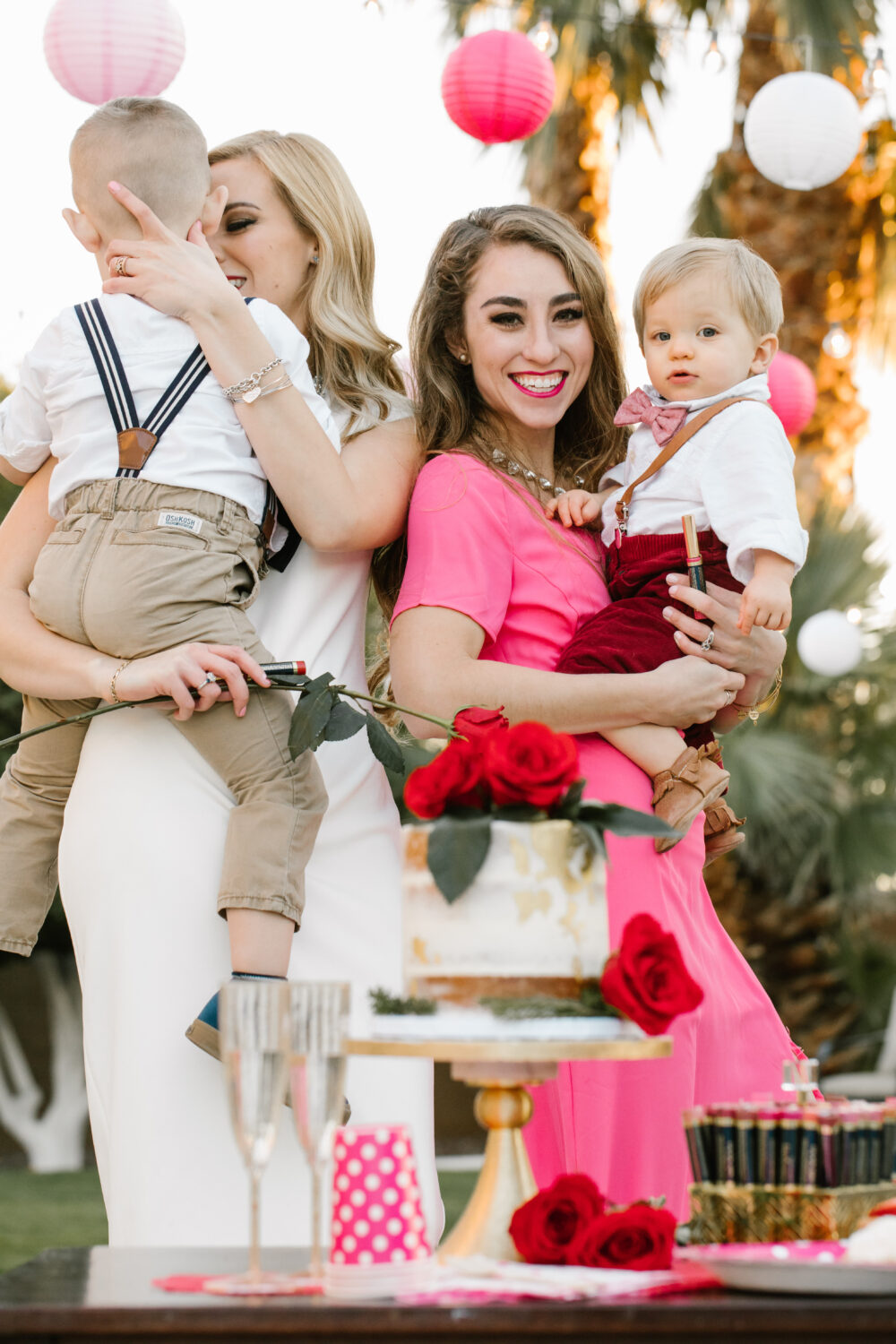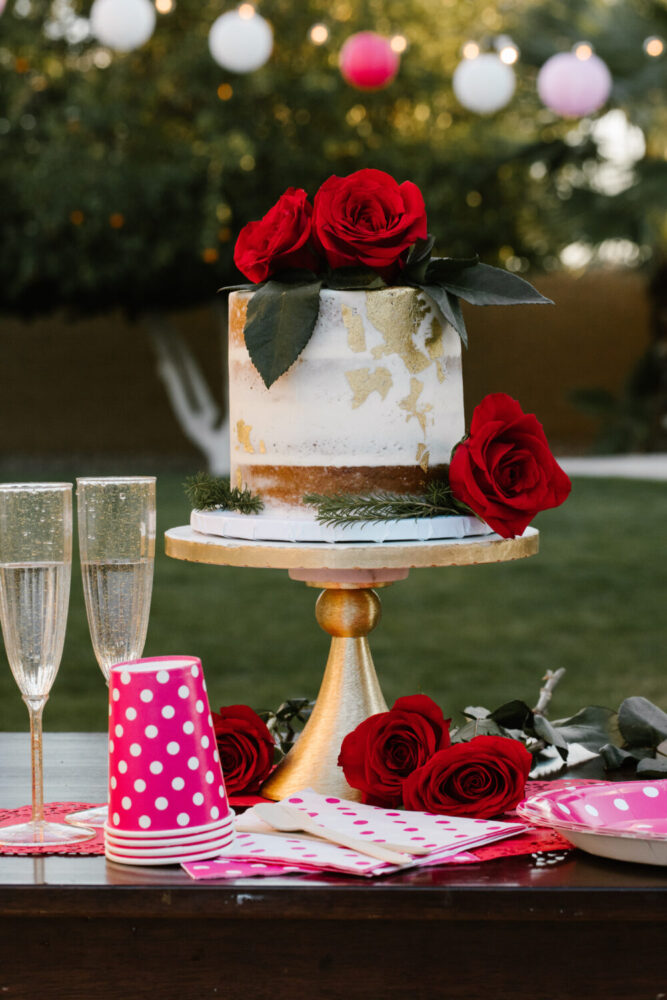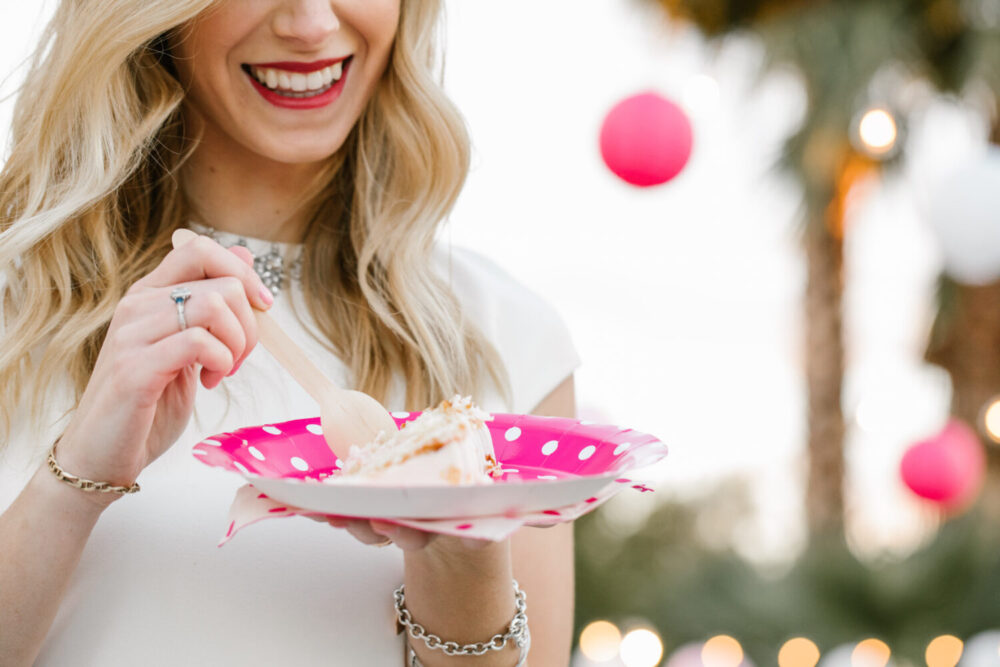 Photography: Melinda Pike Photography
MUA: Painting You Pretty
Lipsense Color: Luscious Lips by Shaw
Cake: Kristen Smith
Paper Lanterns: Bobee Party Shop
Cups: Bobee Party Shop
Plates: Bobee Party Shop
Napkins: Bobee Party Shop
Yvette's Dress: Nordstrom (similar here)
Katie's Dress: Lulu's
Published: Project Nursery 
Guys love is in the air & I swoon over all the ways that we can celebrate the important people in our life this month. Whether it is a special date night with your main man or a Galentine's soiree, I think showing a little extra compassion & love is what this world needs right now.  And now I get to celebrate Valentine's Day Mommy & Me style! I love catching up with friends & celebrating our little loves.  This enchanting evening came together with the help of Bobee Party Shop to celebrate friendship & THE Rykers! Yup that's right 2 Rykeys!
Before I had Ry, I had never met another boy with that name & right afterwards I met Yvette who had the sweetest little Ryker of her own! We met up & from there found a thousand things we had in common. Seriously, it was crazy but a few things were both our husbands were in the dental program at MWU, our moms are both Hispanic, we have an obsession with lipstick & of course the cutest Rykers in all the land!
She is the sweetest & has become such a great friend. She introduced me to the ever-so-popular Lipsense brand & I was hooked. I loved wearing different lip colors before Ryker, but after I had him my lipstick just ended up getting smudged & came off on all his clothes. It seriously wasn't worth it & I chalked it up to another step down the 'Mom Life' path. Kisses for my main men were much more important to me.
I am so excited that she brought Lipsense into my life because I truly love this product & y'all know I only talk about things that I personally use in my life.
I would love to see y'all throw your own Mommy & Me or Galentine's Party & to help I have teamed up with Luscious Lips By Shaw & Bobee Party Shop to offer a free Lipsence collection & one free lantern set of your choice.
Head to my Instagram page @mrsktsmith to enter!
All Lipsense orders placed with Luscious Lips By Shaw now through Valentine's Day receive 15% your total order when you mention 'Mommy & Me Valentines' DM her through instagram to place your order!
Happy Valentine's Day
Check out more pink & red fashion inspiration here