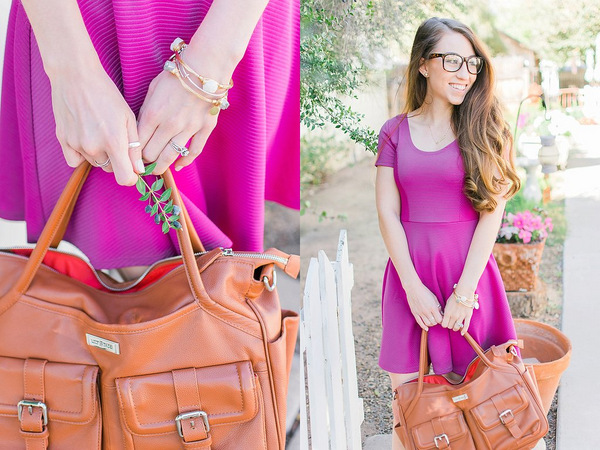 PC: Kourtney Marie Photography
Dress: Forever 21 | Bag: Lily Jade c/o |  Bracelets: H. M. Willow | Shoes: Gianni Bini via Nordstrom | Ryker's Onesie: Bri Baby Couture c/o | Ryker's Pants & Jacket: Carter's
Okay y'all I am committing today to staying more regular with blogging for April! I mean it is BIRTHDAY month after all!
*baby steps right?*
I am working hard to find balance in my life with this new role I have as a mother while continuing to teach, workout/train, blog, be a worthy friend & wife. More on all that in another post but can we talk about this DRESS!
Okay spilling the beans – I bought it 4 days before I had Ryker because I needed to get out of the house and Cam took me Black Friday shopping. I remember he didn't say I word when I grabbed this dress off the rack and proclaimed it would fit and I didn't need to try it on. Even the salesperson knew better than to comment on how big my 40 week belly was 🙂 Overall, I love the color and it makes me feel like a fun and whimsical mom running around doing mom errands with my not so mom diaper bag (hello gorgeous) but to be 100% honest I ditched the heels and threw on my trusty Birkenstocks!
Happy Tuesday
xoxo